Florentine: So that our readers know a little bit more about yourselves, could you give me a short introduction? What are you studying, what are your hobbies and what do you see yourselves doing after university?
Jarrett: Hey, I'm Jarrett. I am an upcoming third-year student studying Real Estate at NUS Business School. During my free time, I enjoy playing various sports (basically sweating) as it is a great way for me to de-stress.
Zac :Hi guys! My name is Zac and I am a final year Psychology student at NUS. I am an avid billiards player, and I also love to explore new food places wherever I am. After graduating, I hope to work in the field of research, to further understand the human brain and how it works!
Nikki: Hey guys! I am Nikki and I am a final year real estate student at NUS. During my free time,  I like to meet up with friends and try new food! Also, I got into spin these days and even signed up for ClassPass. In fact, Casa Mia has a partnership with ClassPass so I got it at a cheaper rate. I sometimes book the 7 am class before I go to work (but I low-key regret it every time haha) I am still exploring my options of what I want to do when I graduate! 
Nicole: Hi there. I'm Nicole, a final year NUS undergraduate majoring in Real Estate. I have a great love for art forms and spend my leisure time doing 'artsy' things–drawing, calligraphy, watercolouring, designing… As for me, I would love to take up a career in urban planning, participating in the design of different uses of space that stem from the various societal interactions within our city. 
What is your day-to-day at Casa Mia Coliving like?
Jarrett: When I reach the office, I will first look through all the new leads that are allocated to me. I will then go through them one by one to properly qualify them to determine if they are good potential members of the Casa Mia Coliving community. We do our best to provide a diverse mix of household members from various backgrounds. I will then have my daily updates with my supervisors to update them about my progress with work. After this, I will ensure that I reach out to potential members that I have previously qualified and find out what their needs are exactly when looking for a new home. This allows me to understand the prospect's point of view further so that I can help them to find the most suitable home. After that, it will be lunch break with the other interns which is my favourite part of the day as we all enjoy good food and good company. The River Valley area has a variety of food choices that ranges from cafes to restaurants and popular hawker centers. After lunch, we will all head back to the office to continue generating new leads and reaching out to our potential prospects.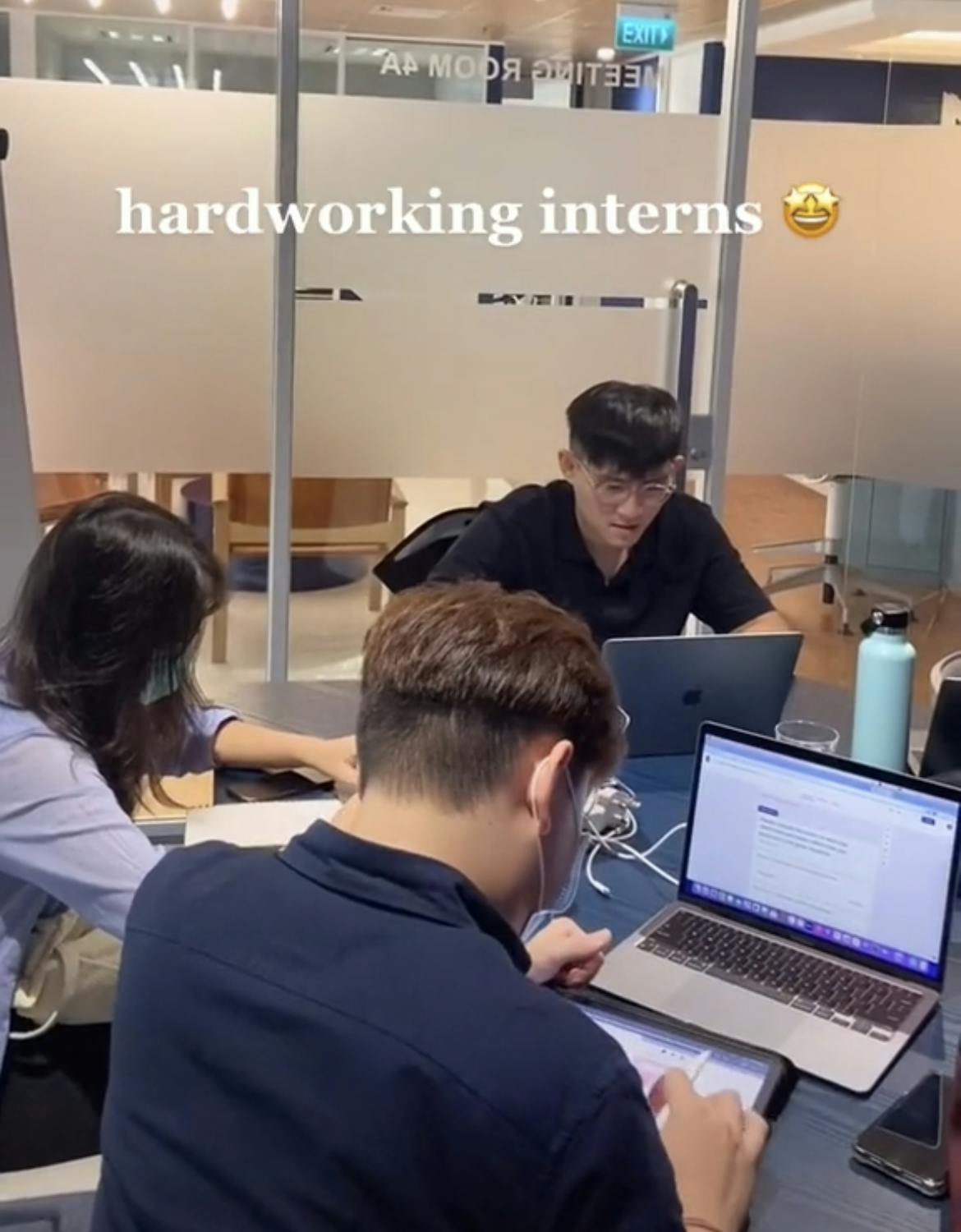 Nikki: My day-to-day is similar to Jarrett's as we are both sales interns. On some days, we go for viewings and also new house launches. These are very exciting as we don't get to do it on a daily basis. Aside from that, Casa Mia Coliving hosts events such as "First Fridays" and "First Mondays." I was able to attend one of the First Friday events which was a barbeque party where more than 40 people attended. This was the very first event we had after the COVID-19 restrictions were relaxed. I had a fun time as I got to talk to the Casa Mia members in person rather than through emails or calls.
Zac: As I am working on a customer insights survey for Casa Mia, my work revolves around making sure that we have appropriate questions for our members, which will help us understand them better and more in-depth. A great part of my day goes to conducting research and references, to ensure that the survey is grounded in academic literature, and based on sound theories. Apart from this, I am also constantly engaging our members, maximising outreach with both new and longstanding members, to understand them more personally, and also understand the community as a whole. I work closely with Flo and Eugenio to apply our understanding of our members, to further improve our services here at Casa Mia Coliving.
Nicole: As Casa Mia's acquisition intern, I start my day by checking for any replies or updates from different agents/landlords about their properties. A large portion of my day is dedicated to reaching out to potential landlords in leasing their properties to us. Before reaching out, I screen through various listings to ensure that their properties are able to fulfill our criteria. I spend my time communicating and explaining to landlords about the work that we do and trying to reach a consensus after understanding their requests and needs. If the landlord is open to working with us, I also assist in the contractual undertakings and paperwork of acquiring a lease on the property. I work closely with Ahmed on the decision-making side of things as well as when going to viewings and meeting with the landlords.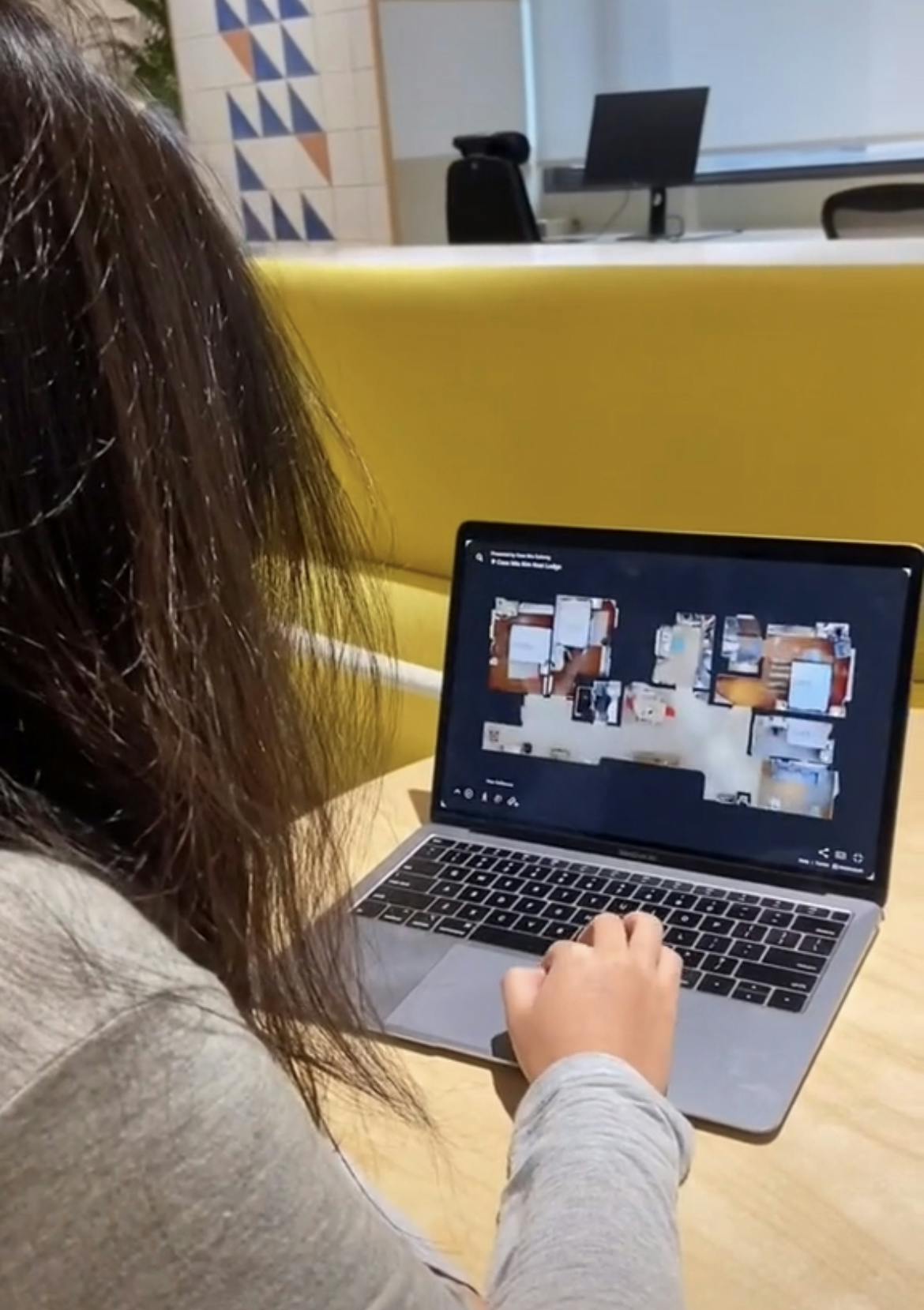 What have you been learning while at Casa Mia Coliving?
Jarrett: From this sales internship, I have learned that sales hygiene is extremely important in the corporate world, especially when it is a team handling the sales of a company. This internship was also eye-opening as it allowed me to understand the different perspectives different people have through various interactions at work. This allowed me to become more professional when interacting with others.


Zac: This internship has broadened my horizons immensely. It has given me the opportunity to work with individuals from all over the world, including people from China, Brazil, Mexico, Germany, USA and the UK! Even within the office, we have several nationalities, which enriches my work environment and experience. I have never worked with such a diverse base of people before, and interacting with members from all over the globe has enhanced my understanding of different cultures more than I ever expected. This kind of exposure is hard to come by, and I definitely have become a more worldly person, thanks to my time at Casa Mia Coliving.
Nikki: From this internship, I learned how to be more firm and confident especially when prospective tenants try to negotiate the prices and move-in dates. At first, it was very difficult for me as I feared that I might lose the prospects. However, after a few tries, I was able to get a hang of it. In addition, I learned how communicating within the team is very important. Whenever there is something unfamiliar, it is always better to ask for help and clarify rather than to pretend to have an understanding of what you need to do. I also realised that by asking questions, you will learn more things!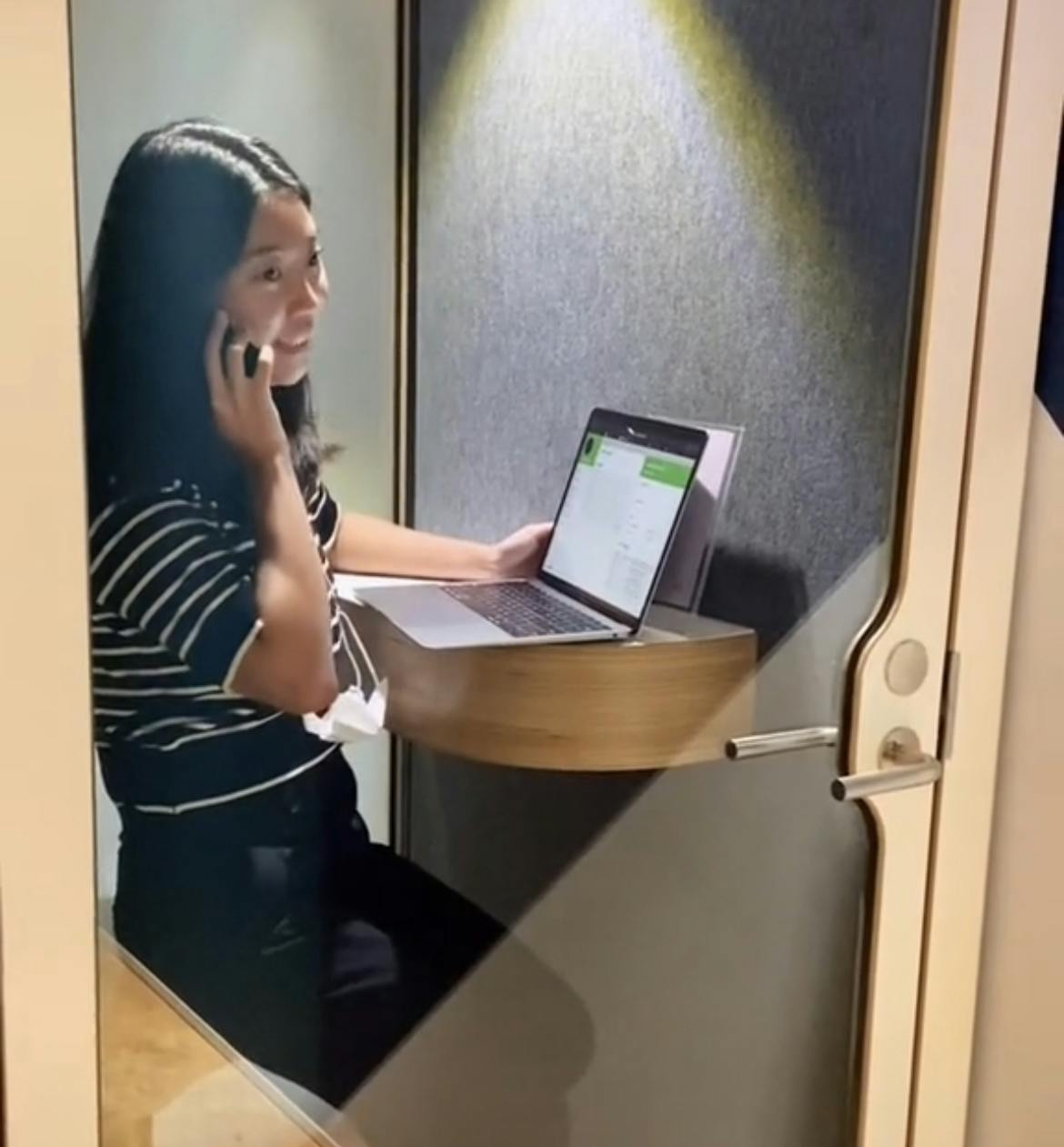 Nicole: This internship has enabled me to put my knowledge into practice. Sourcing through an enormous list of possibilities, I've been able to gain hands-on experience in picking out the 'right/good' types of properties which suit our criteria in becoming Casa Mia's coliving homes. Furthermore, assimilating and creating floor plans has enhanced my digital skills and sharpened my precision, challenging me to problem solve in finding the best possible layout for our coliving homes. Being able to face rejection positively is another learning point for me, in learning to push on and negotiate from the perspective of the landlords whilst maintaining professionalism at the same time. 
How was the process of joining Casa Mia Coliving?
Jarrett: Firstly, there was a video conference call with my direct supervisor to get to know each other. It allowed me to better comprehend the job scope and for me to clarify any questions I had about coliving, since this concept was relatively foreign to me then. There was a second interview which was scheduled for me to meet my supervisor and the co-founder in person. It was mostly for them to get to know me better and to show me what the working environment was like. To prepare for the interview, one must fully understand what the job scope is. If unclear, one should prepare to clarify and ask any queries during the first interview. Then, he or she must ensure that they have the capabilities and skill sets to accomplish the responsibilities. This will help you to market yourselves better to the interviewers during the second interview.
Zac: The interview process was quick and easy because it was facilitated by one of my professors! With Florentine, he had been discussing a project to improve the screening and onboarding of prospective members at Casa Mia and recommended me. Flo handled my interview, and she made it comfortable and not too formal, while also being precise and to the point about what needed to be covered during the interview. After the initial online interview, I had another meeting with Flo and Eugenio in person, and that was pleasant as well! They really helped me to understand the job scope and working conditions well, and it was a very smooth process overall.
Nikki: Like the others, I had 2 interviews: one through zoom and one where I had to come down to the office. My first interview was casual and I think Su Hui, my mentor, just wanted to know more about me and why I applied. She explained to me more about the job scope as I was relatively new to coliving. This gave me a better understanding of what I needed to do for the internship. The second interview made me feel more nervous as it was in person. However, Su Hui and Eugenio were friendly which eased my nerves. After a few days, they offered me an internship position.. I was surprised at how the whole process was very quick and smooth!
Nicole: There were two stages to the interview process. In the first stage, I did a video call with Ahmed, my boss, over zoom. More than just an interview, I feel that I was able to learn much more about the coliving industry in Singapore from Ahmed, as well as the expectations and job scope of a performing acquisitions intern- to be prepared to be rejected by people! The second stage of the process was a chat session with Su Hui. It was a pleasant time to get to know my senior from the same course in NUS and at the same time, to understand the work culture at Casa Mia.  
Would you recommend an internship at Casa Mia to other students?
Nikki: Honestly, this is my first internship and I am glad that I did it with Casa Mia. As Casa Mia is a start-up, we have the opportunity to do a lot of hands-on activities such as viewings. In fact, I got to do a viewing with my mentor during the first week of my internship. I also got to see the launching of new houses! Aside from work, I was able to make new friends with the other interns. We always have our lunch together so we got close very quickly! I had a great experience in Casa Mia as I got to learn a lot of new things and as well as build new friendships.
Nicole: One thing that I really like about my experience in Casa Mia was the rigour of it all (as it is a startup!) and being able to experience many different things firsthand. Being on the job and traveling to different locations where our coliving homes were/would be, I was able to learn many new things from Ahmed about Singapore's rental and housing industry as well. I really enjoyed being able to walk through the whole process from acquiring a new coliving home to seeing it being renovated and having tenants move into it. Also, I'm sure my experience would not have been the same without the friendships forged between us interns, encouraging and cheering each other on through the days as we work together in the office. :)
Zac: If I had to mention one thing, it would be that Casa Mia Coliving provides a unique working experience that you would not find anywhere else. On top of the weekly and monthly outings with the team and the members, the nature of the job - working with individuals from all over the world - makes every working day colourful and interesting, with unique opportunities and challenges that will definitely help you grow as an intern, but more importantly, as an individual.
Join the Team!
Are you looking to help young professional expats move to a new city, love learning new things and want to join a fun & young team? Look no further. Check out our careers page here, follow our LinkedIn page for updates on new positions or just shoot us a message!