Regardless of whether you are new to coliving or have lived in shared accommodation before, by now you will know how important your home environment is with your housemates. We want all of our members to have an amazing experience with us and therefore make it one of our main priorities to have a harmonious coliving community. We foster this through various activities but most importantly through our member selection process. Have a read to find out more about our tool and how it has helped the Casa Mia community already! 
When do I need to fill out this survey?
When you inquire about a room with us we will send you a few different options of rooms that fit your requirements. Alongside this, we will send the questionnaire. It is a great way for us to gauge your character and where you would fit in. Once we have received your results we move onto the next steps. Now you might be wondering, what will the results tell us and what sort of questions are in this survey?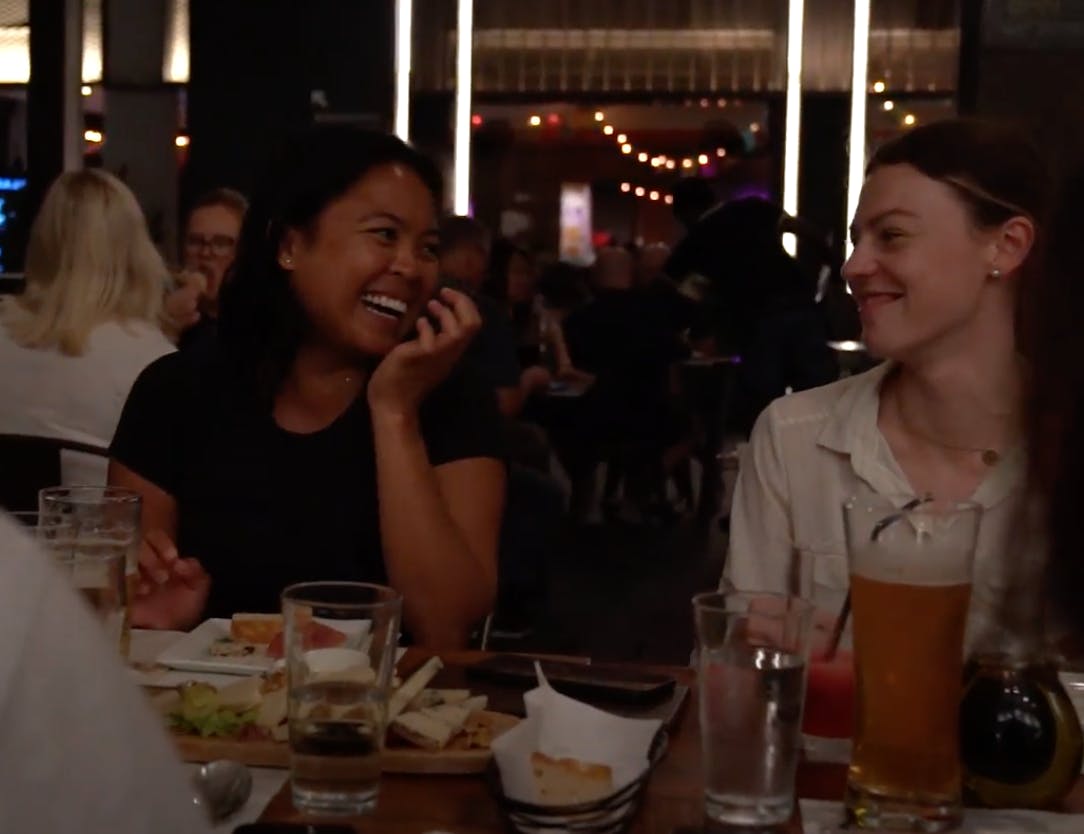 What is the survey used for?
Once you move into a coliving home it is important that you feel comfortable around your housemates. Although you have a private bedroom you'll still be sharing communal rooms such as the kitchen and living room. Not only do we want you to feel comfortable in your home but we also want you to feel welcomed and respected in our extended coliving community. To reinforce this feel we have created a tool to help refine the member selection process. We have refined the process in a way so that it will help us better understand prospective members, whether we are the right fit for them, and which of our coliving homes would be the best fit for them.
What topics does the survey cover?
Apart from the basic demographics, whether or not you have previous coliving experiences or not, and other general information, this survey looks at four different components that are relevant to coliving. 
Overall personality covers basic characteristics such as extroversion, trust, and openness to make new experiences and just gives us a better understanding of the individual as a whole
Dark personality focuses on aspects which may negatively affect coliving. These are traits such as the tendency to be controlling, self-centred and calculative. Although it may seem excessive to be looking into these characteristics we want to ensure that all of our housemates and members in our community are respectful towards others
Communal orientation this is a great measure to understand how much an individual values others' feelings and emotions within friendships. This is important for us to measure as it allows us to see how considerate and compassionate one may be - very important in coliving. 
Interpersonal trust gives an idea of how willing and open a member may be to trusting others. For example sharing problems or thoughts with others. This is also a great indicator of how well this individual may fit into coliving.  
Collectively, these components help us gain a holistic picture of the individual wanting to join Casa Mia. From these results we can make a more informed decision as to whether Casa Mia Coliving is the right fit for them and if so, which home they'd be best suited for. If you want to learn more about fostering a happy coliving community, read our 'Coliving Etiquette: A Guide For A Happy Community' here! 
Who created this survey and is it based on research?
Last year we had Zachary, a third-year psychology student at the National University of Singapore, join us. Along with a faculty member, who provided guidance, he helped devise this survey tool as well as the analytical approach to help Casa Mia gain a deeper understanding of the social and interpersonal dynamics of our member landscape. To understand our existing coliving community Zachary administer a first round of surveys, which ultimately helped him identify which traits were crucial for members to thrive in a coliving community. This survey was based on extensive research, literature reviews, and focus groups. With these results, we identified the main traits that would lead to a successful coliving experience. If you are interested in reading more about his experience, Zach wrote a blog highlighting his internship at Casa Mia, have a read of it here! 
Balancing member profiles in each home
As we mentioned above, we also look at how the individual may fit into our various coliving apartments. We strive to balance the housemates' profiles in each home in terms of gender, age group, nationality, and profession. To do so we actively match new members to existing homes. To give you more insights into what homes would suit you best we have an 'ideal for' section on our home. Balancing member profiles not only helps to foster cultural exchange, but it also ensures our members have a comfortable living experience staying in our homes. It additionally ensures a more balanced gender ratio in each home and allows you to mingle with others in a similar age range to you.