Walk-up apartments (or just "walk-ups) have been a great success at Casa Mia Coliving, so we have decided to write a little something about them. Read on to find out more about our popular authentic heritage homes and how we have managed to maximise profits for our real estate partners!
walk-up
noun
plural noun: walk-ups
a building allowing access to the upper floors by stairs only.
"a studio apartment in an ungentrified walk-up"
a room or flat in a walk-up building.
We are proud to share that the diversity of home inventory at Casa Mia Coliving is continuing to grow! We are steadily increasing the number of walk-ups in our portfolio. Creating a range of different homes gives us an advantage, allowing  us to cater to the different tastes of our prospects. Some members love the idea of having a pool in their condominium, others are more interested in staying in a heritage walk-up and are not too fussy about extra amenities. Having a range of condominiums and walk-ups also means that there are many homes in different price brackets. Those that have a tighter budget will still have various rooms to choose from, given the number of walk-ups in our inventory. 
These walk-ups also create great returns! Walk-ups are usually spacious (like other apartments built more than twenty years ago). That means that there is an opportunity to do a little bit of "space optimisation" — or to partition one extra room into the home, while still leaving a lot of space for the living room and the dining area. This means more members can be accommodated in the homes and in return will enhance the property value and secure higher rental yields. 
At Casa Mia Coliving, we currently have 30 homes that provide accommodation to over 120 members. 23 of these apartments are situated within condominiums, whilst 7 homes are within walk-up buildings. In the past months, we have seen strong demand for walk-ups and have accomplished some phenomenal achievements. Have a read to learn more about our existing walk-ups.
Oxley Mansion
Oxley Mansion was our first walk-up home. Right on historic Oxley Road, just a few steps away from Orchard and SMU, the location is amazing, but we wanted to test the reception for this type of home between our members. And what a reception it was! Since then, our team has been busy adding one walk-up a month. 
The next home happened to be in the very same location. Enter Oxley Mansion 2, a  beautiful walk-up with plenty of light. This bright and spacious walk-up underwent some big changes for it to be perfect and ready to present to our community and prospective members. As mentioned before, partitioning more rooms into these walk-ups allows us to efficiently use the space at hand. The below pictures show the partitioning of the living room to add one more bedroom. As you can see from the images the home still has a lovely spacious living room for all of the members to hang out and socialise!
Lastly, Oxley Mansion 3, is our third walkup in this location. This apartment in the retro walk-up building is spacious and boasts lots of natural light (just look at those large windows in the living room)!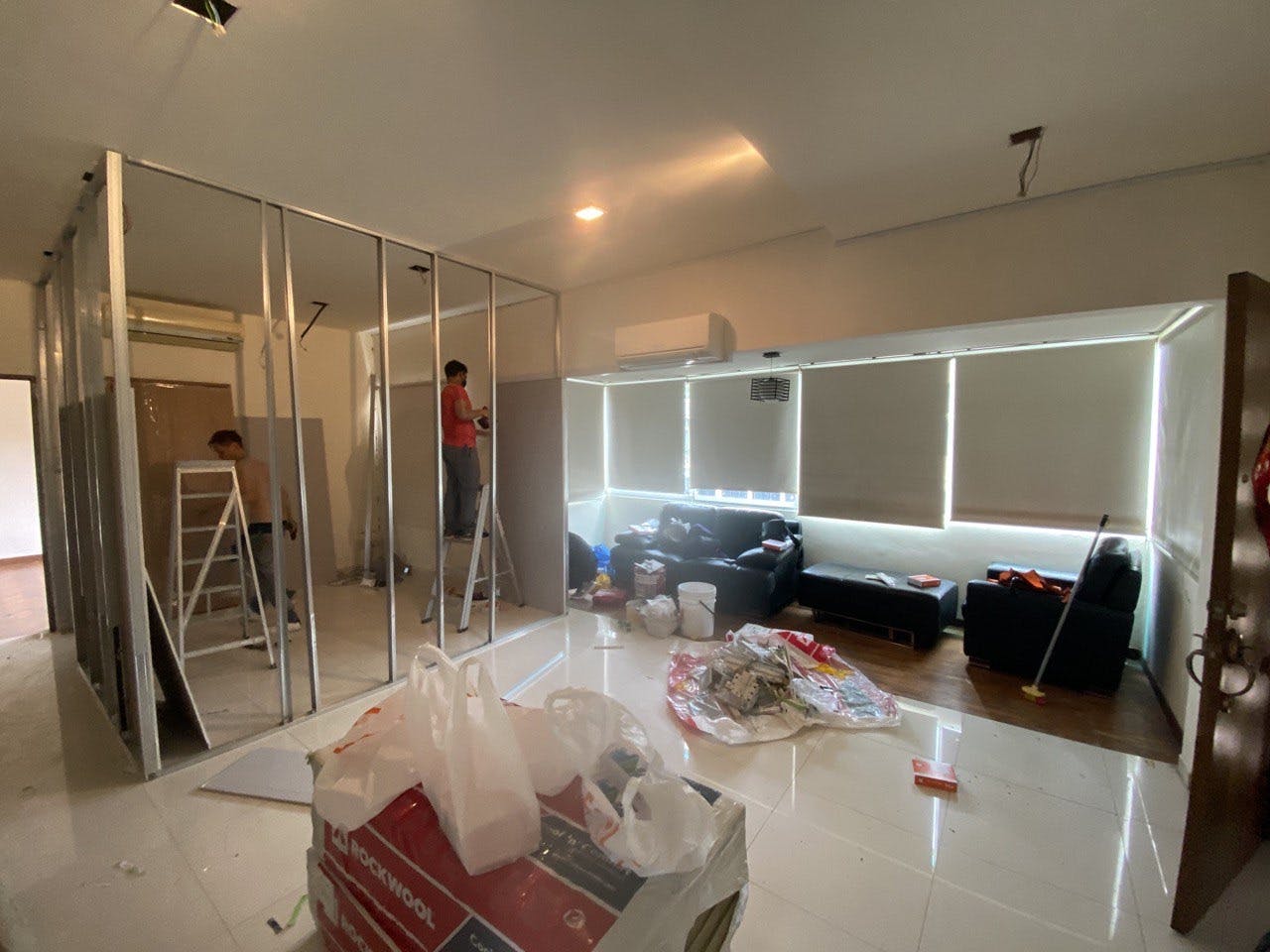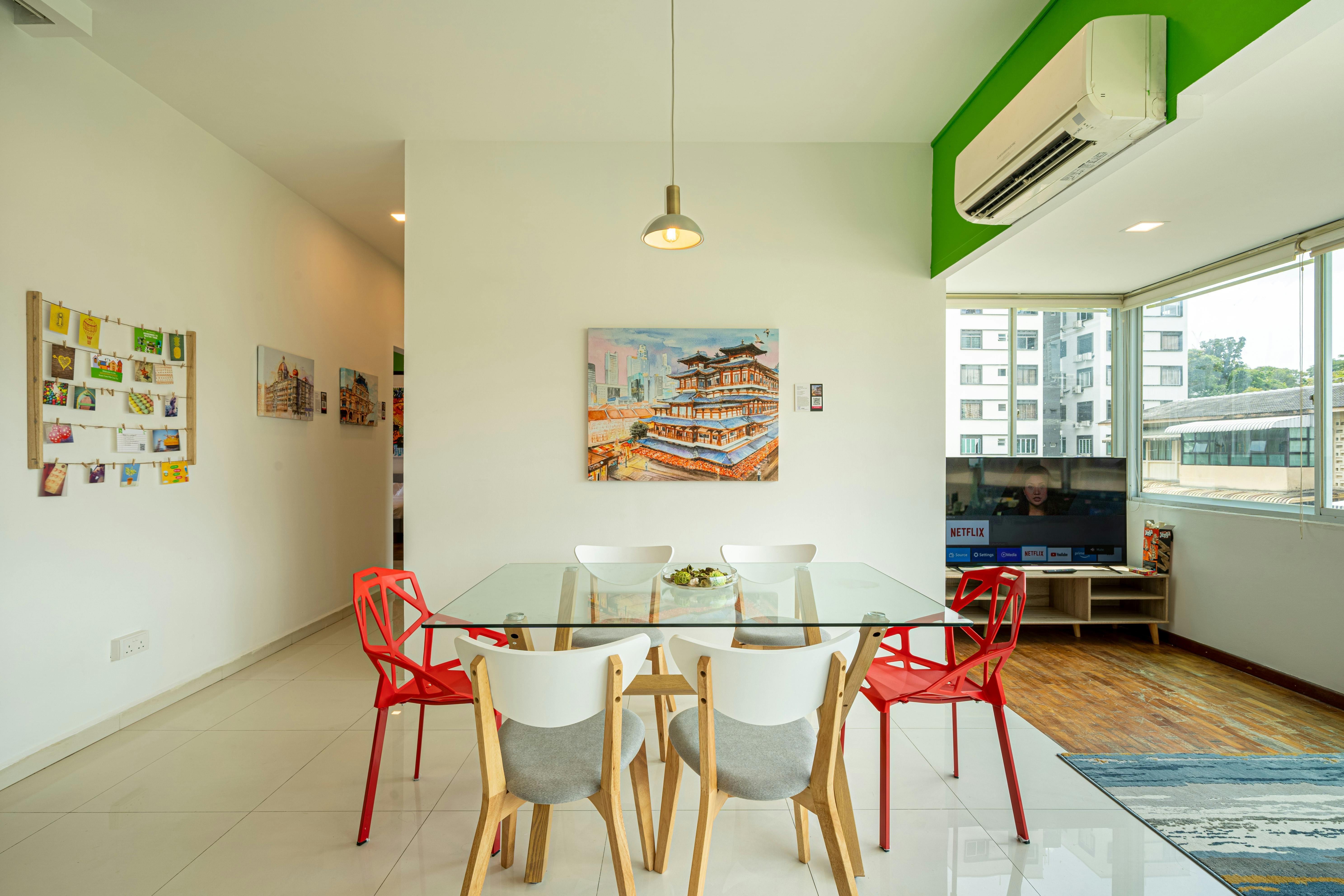 Valley Mansion 
Later this year, we discovered another walk-up building at the opposite end of Oxley Road from Oxley Mansion. Here we launched Valley Mansion, a trendy walk-up with a spacious living room & balcony, a quirky fun kitchen (even a loft-style bedroom). This home gained a lot of attention quickly. The first viewing was scheduled in the morning of the launch with the contract signed the same day. The other rooms quickly filled and the home was fully booked within the week of launching.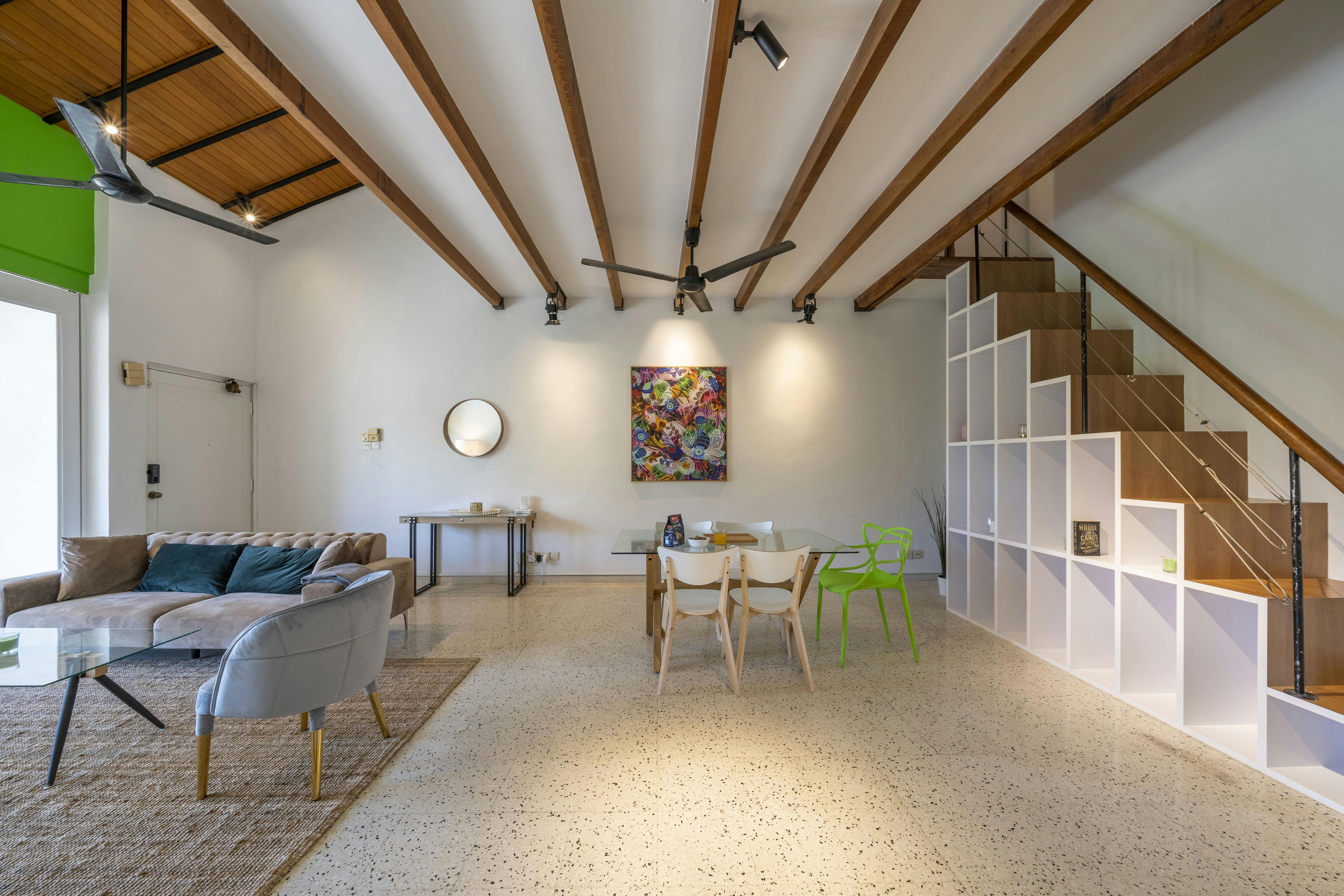 The landlord next door saw our first Valley Mansion home and reached out to have us take over their property. This allowed for a great community set-up between the members of both the homes. Valley Mansion 2 is currently in the making, and we continue to see extremely strong demand. There were two groups of students that were interested in the home, without ever seeing any pictures of the renovation, as they are still ongoing. Recently the home has been fully booked and we are looking forward to welcoming a group of exchange students at Valley Mansion 2 soon!
Lloyd Mansion
About halfway between Oxley Mansion and Valley Mansion, we have Lloyd Mansion. We had prospects interested in walk-ups that liked the look of our existing ones. Again, this home was still in the making, renovation works had not been finished and no pictures of the home were available. The prospects trusted us when we told them the home would look similar to our other homes, similar furnishing, colours and home decorations (consistency is key). Just like that, another walk-up was fully booked before we had announced the launch!
Hollywood Apartments
A little further down the road (just off Olxey Rise)we have Hollywood Apartments is a bright 4-bedroom heritage apartment located with lovely furnishing. It is situated in an extremely convenient location, just opposite is Fort Canning Park and a short walk away from Orchard Road. Fort Canning is a great park for a morning or evening run (or even just walk to get those steps in). Fort Canning Park also has an outdoor gym as well as multiple lovely cafés (such as Tiong Bahru Bakery and Le Jardin). Orchard Road has lots of shopping options as well as public transport options that will get you into town quickly!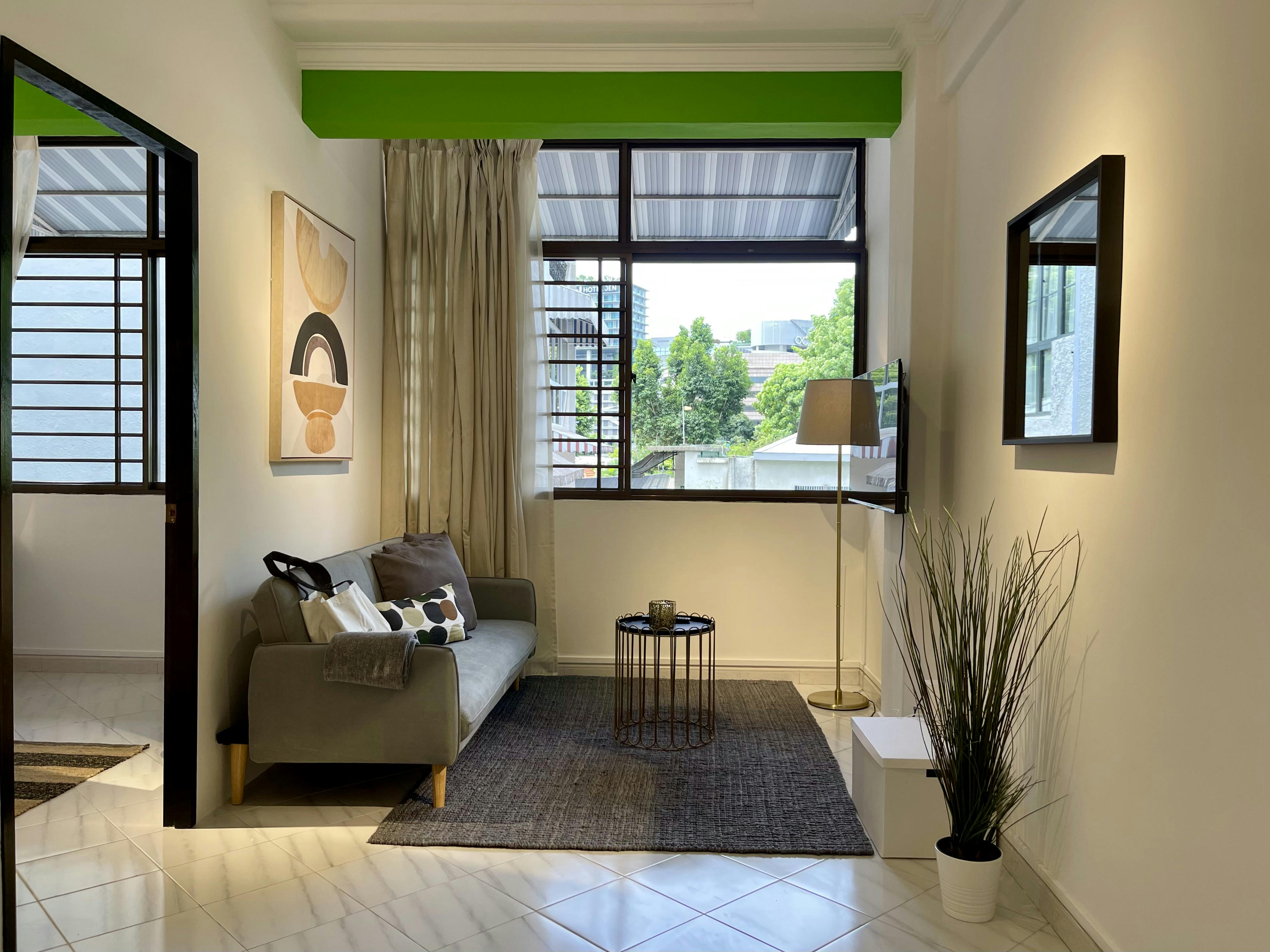 Gilstead Court
Further away from historic Oxley road, this walk-up in Novena is a rare gem, it has a swimming pool! Not many walk-ups in Singapore have this, so being able to stay in a relatively cheap room ($950/month is the cheapest room in this apartment) with a pool is an amazing deal! One aspect to mention about these walk-ups is that most of them will not include a lift, which is perfect for those who want to save on a gym membership! Fun fact: did you know that climbing 3 flights of stairs per day significantly improves your cardiac health?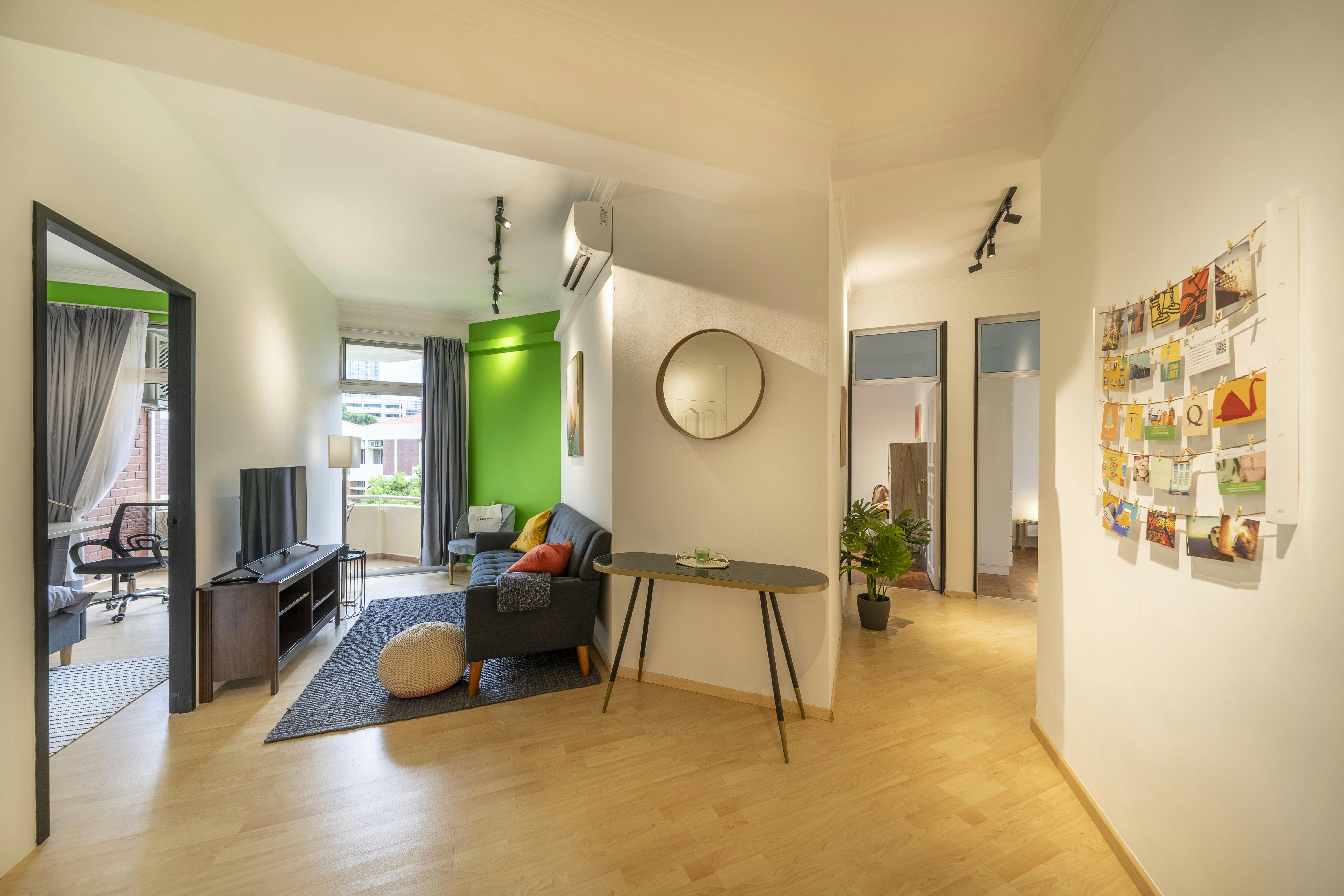 Hoot Kiam
A spacious and bright 4-bedroom walk-up in River Valley. Located conveniently close to Great World City where you can find a supermarket, restaurants, foodcourts and other stores such as Zara, Running Lab or iStudio. 
Tiong Bahru
Finally, we cannot talk about walk-ups without mentioning this chic walk-up in Tiong Bahru! One of the first walk-ups we offered to our members, which has been so good that all members have stayed in this home since it was first launched! This 5-bedroom apartment is bright, airy and the perfect option for those looking to stay in a young and trendy neighbourhood! 
Walk-ups for the win!
Casa Mia Coliving walk-up homes have been a success so far,, with their great value for money (an important requirement for young professionals). They also have a unique charm that is not as easily found in the large condominiums as well as boasting spacious private rooms and living rooms! And on top of that, they provide great rental yield for our real estate partners while fully complying with URA requirements! 
We cannot wait to see what is yet to come!
Want to hear more news on the property management front? Have a read here, on the latest happenings at Casa Mia Coliving (April 2021)! 
If you are a homeowner, landlord or property investor and want to get into contact with us, please do not hesitate to reach out! Follow this link to find out more and submit your request.