Art is not just a catalyst for cultural appreciation and conversations. It's been proven that having art in our living and work spaces promotes mental health wellness and reduces stress. By decentralising the distribution of art, art gets to play a uniquely holistic role in raising the standard of wellness for occupants.
At Casa Mia Coliving, we like to interact with the communities around our homes. That is the spirit that brings us to partner with and support local businesses in Singapore, such as ArtWallStreet. "We're extremely excited to be partnering with Casa Mia Coliving in integrating works of emerging artists into everyday living spaces. This partnership marks a shift in cultural perception that art should be isolated in the white box gallery to one where art is closely intertwined in the everyday life of people" said Taryn Mook, COO of ArtWallStreet.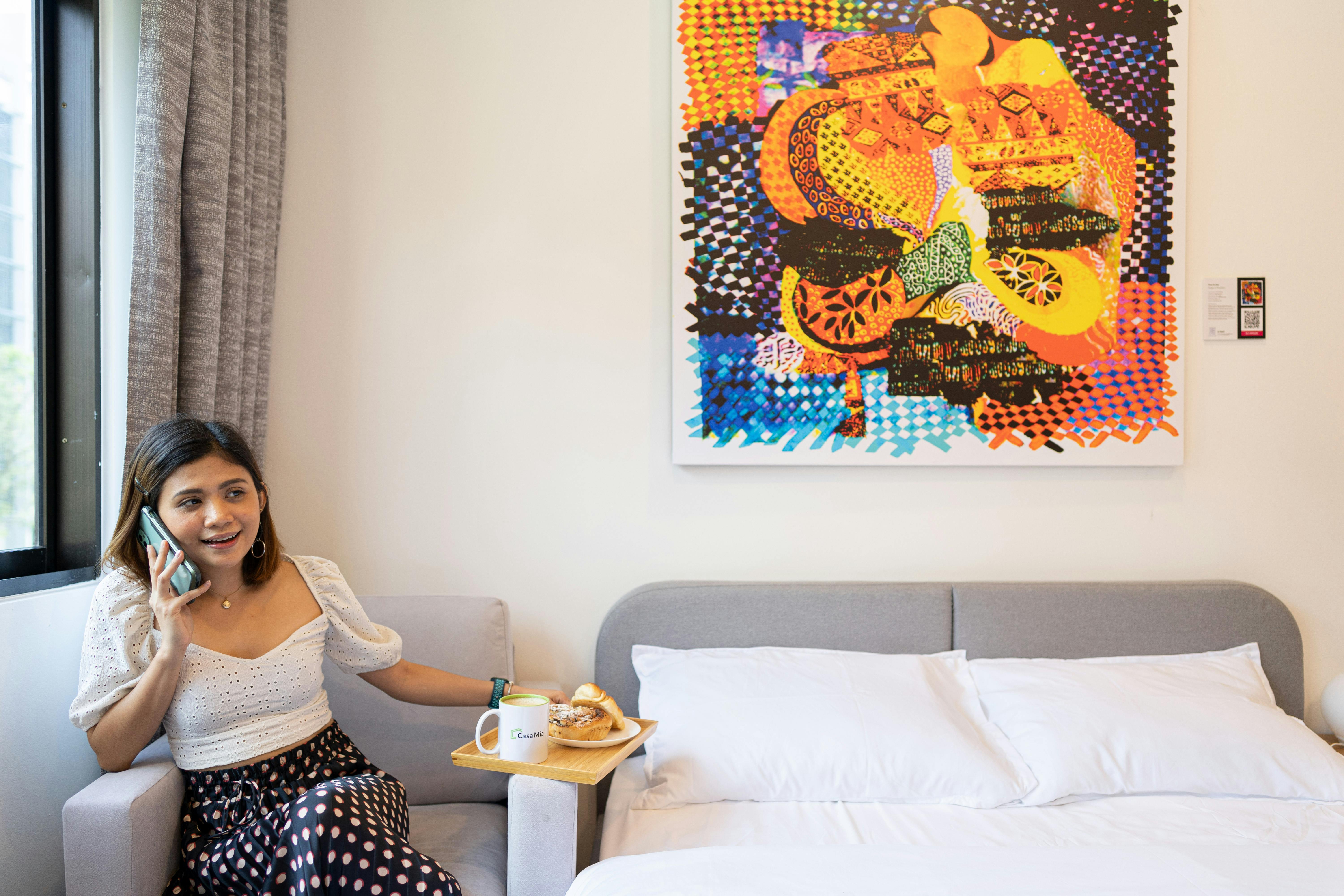 Casa Mia Coliving Apartments as Art Galleries
With the limited number of art galleries in Singapore, it's not easy for young, up and coming artists to be featured. ArtWallStreet is on a mission to change this, by giving them a chance to exhibit their works in "everyday" venues. Casa Mia has added coliving spaces to that mix. We liked the ArtWallStreet mission and wanted to join in. With our homes we saw a chance to provide another platform for local artists to showcase their work and communicate their messages to an audience who appreciates culture and creativity.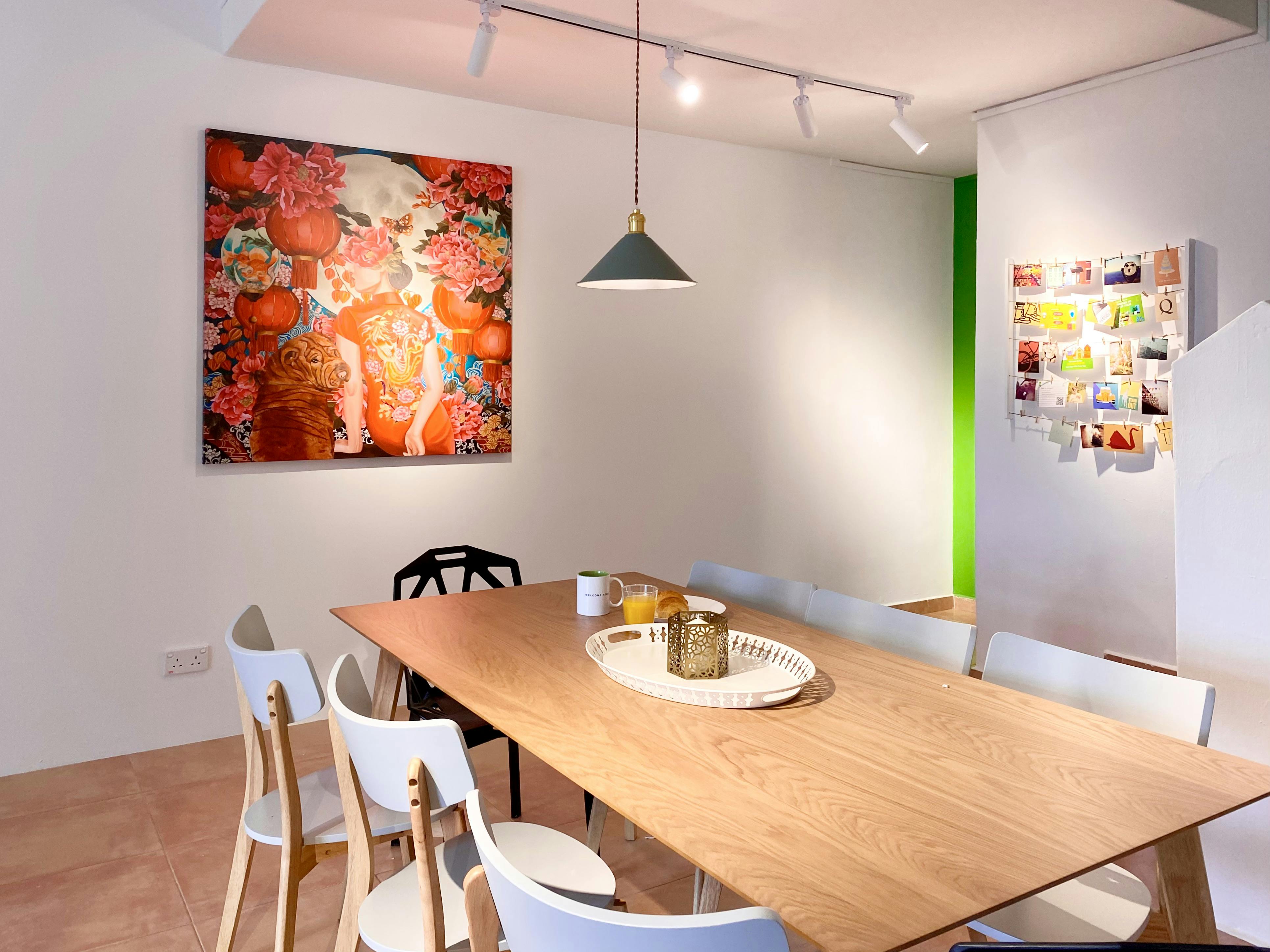 The audience is not only our members who live in our homes and their guests who visit them, but also potential members who view our virtual tours on our website. In this way, Casa Mia enables an extension beyond physical art galleries, reaching hundreds of viewers who browse our online tours each week. 
"I'm really grateful to be a part of this movement initiated by ArtWallSt and Casa Mia Coliving. Let's face it, our culture in Singapore revolves around food, shopping, work and a lot of chilling at home. So bringing art to everyday spaces is brilliant!" quipped Anit Kaur, a Singaporean self-taught artist.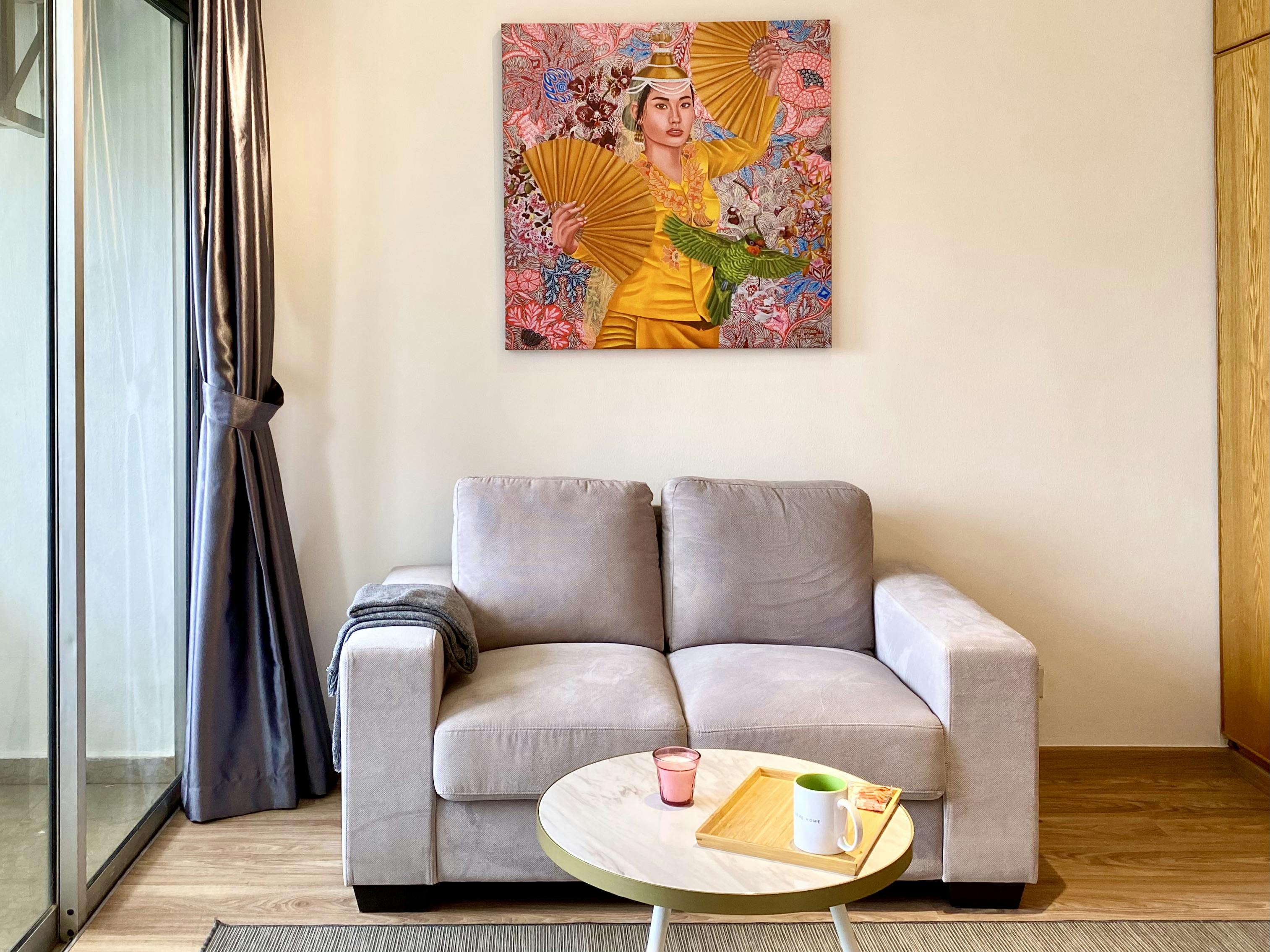 The Homes
Check out our latest homes which have been decorated in partnership with ArtWallStreet. See the artworks on display in these homes by going through the virtual tours.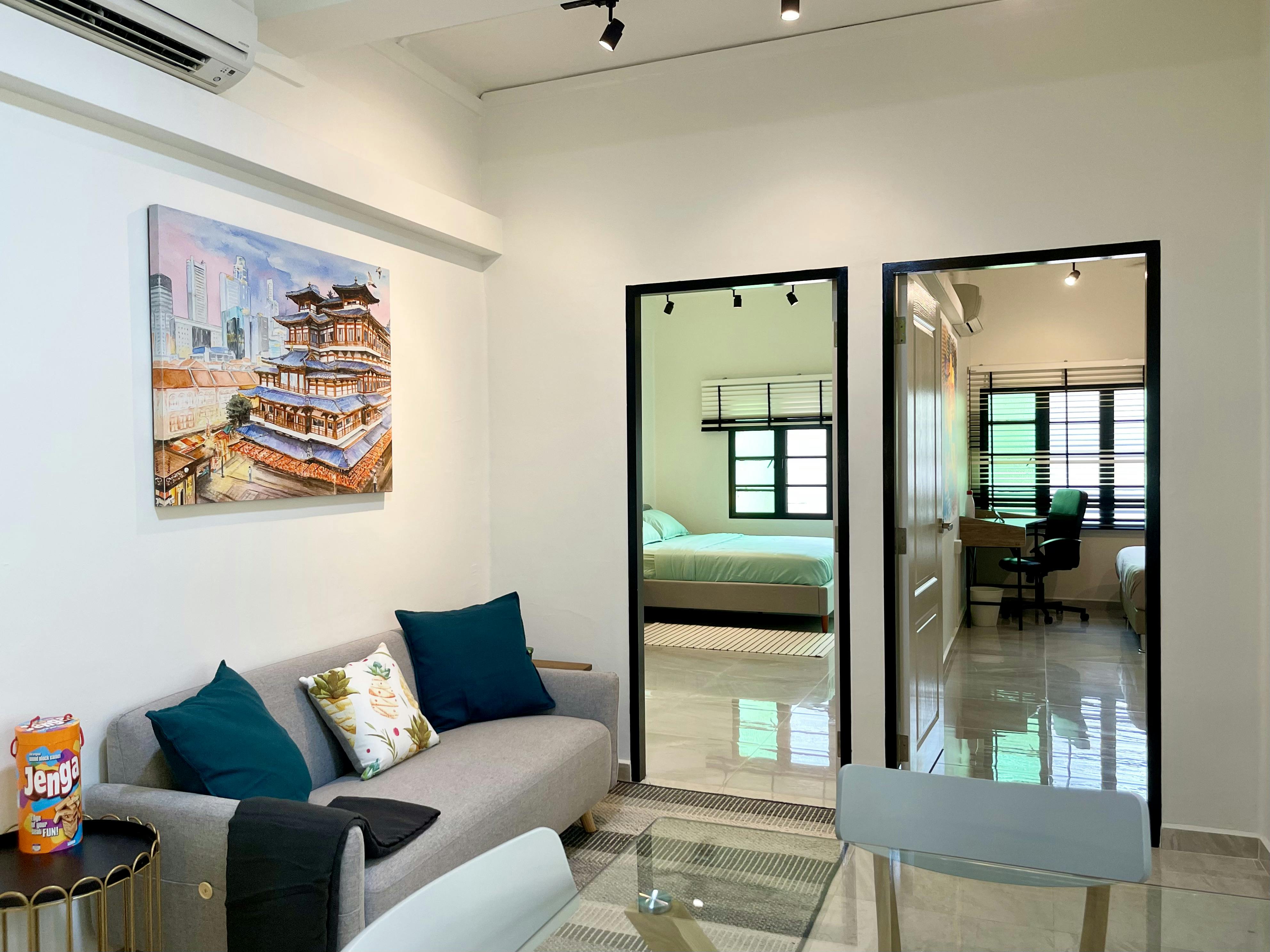 About the Art and the Artists
Learn more about the artists and their art on display in our new homes:
Anit Kaur
On display at Casa Mia Coliving: Her Release, Our People, Faith in the Rain, and Music of Sunset
Anit Kaur is a self taught artist in Singapore. Her art is inspired by the beauty that exists in nature combined with the beauty of having faith during dark times. Conversations with her Grandmother as a young girl taught her that in happy times we should thank God, in difficult times we should pray to God, basically the message was that every moment (be it positive or sad times) is beautiful and belongs to our Higher Power. 
Hasan Abu Bakar
On display at Casa Mia Coliving: Images of Nusantara and The Empyrean Pathway
At times experimental, my intuitive approach often leads me to new worlds of thought guided by the images materialising before my eyes. 
Kanchan Mehendale
On display at Casa Mia Coliving: Buddha Tooth Relic Temple Singapore, Taj Palace Hotel Mumbai, Fountain Trevi Rome, The Louvre Museum Paris
Katrina Pallon
On display at Casa Mia Coliving: The Moon, Orkida Filipina, Lawanen
Katrina Pallon is a visual artist whose strong imagery and conceptual vocabulary inform her distinctive paintings and drawings that utilise a variety of mediums.
ArtWallStreet
For more information about ArtWallStreet, see https://artwallst.com/