One of my projects over the summer is to help build a consistent experience for our members by ensuring that each Casa Mia home was fitted and provided with these four things. 
1. Memory Wall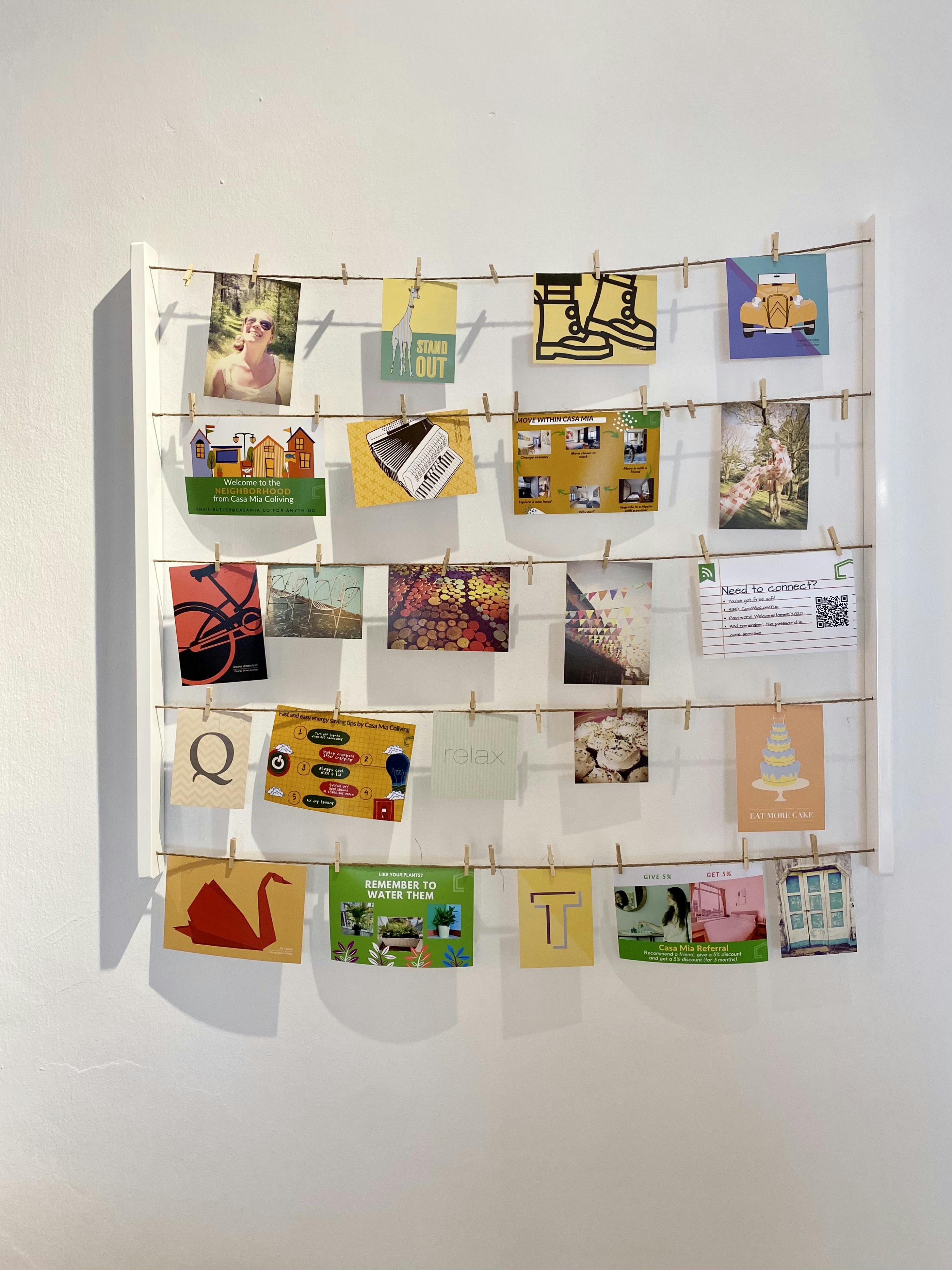 The first thing a member can find is a "memory wall" hung in each living room. On this wall, you'll find some important tips (like how to connect to the wi-fi) and pictures of housemates at various events organized by Casa Mia. I have personally seen how these walls, filled with postcards, evolve to showcase memorable moments our members have created amongst themselves. 
2. Uno and Jenga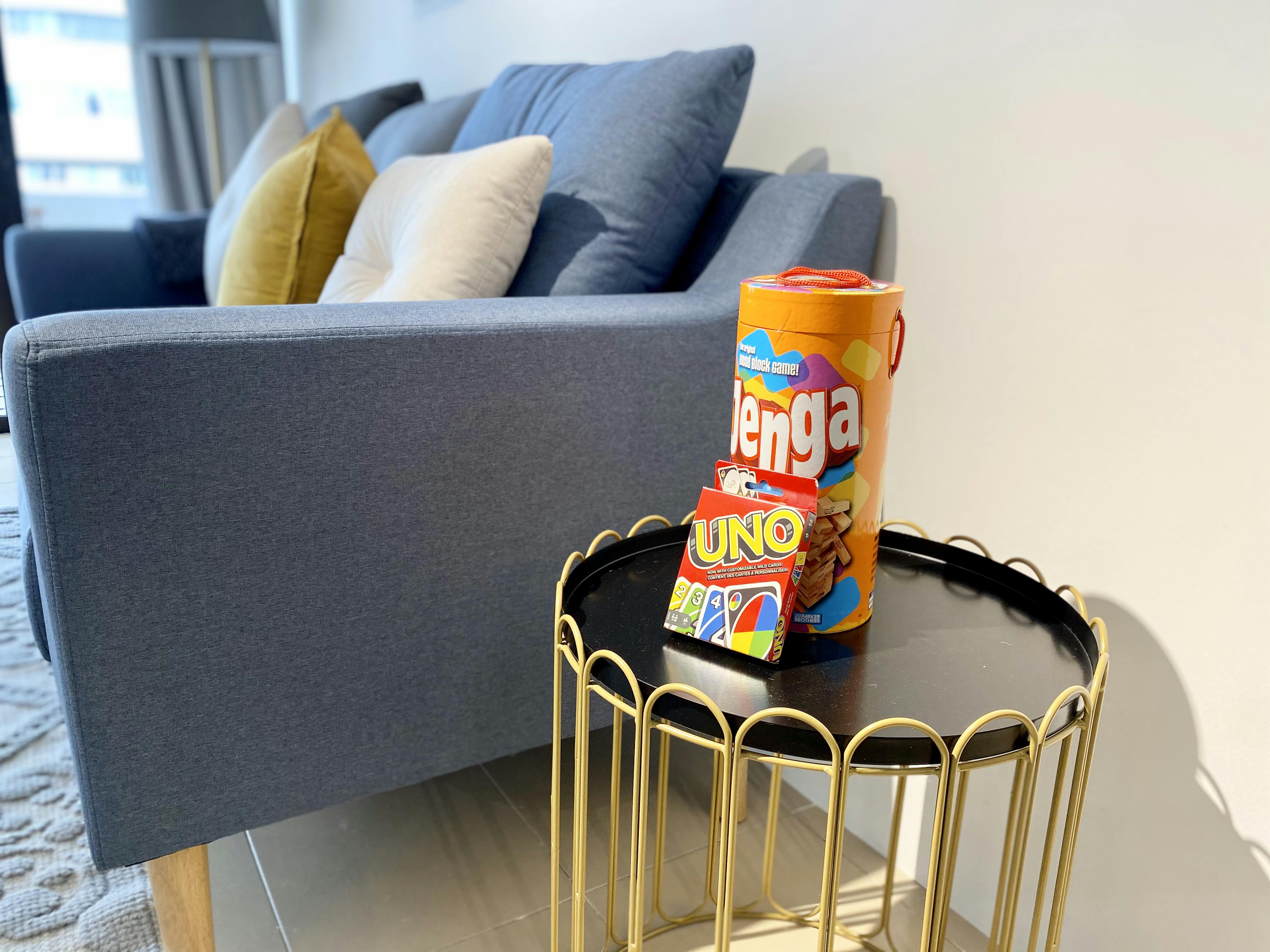 The second thing one can find are two classic games: Uno and Jenga. What better way to get to know your housemates than over a game or two? Many of our members enjoy late-night games of Uno and Jenga. And more than one told us these were lifesavers last year during the COVID lockdown.
3. Green walls and green plants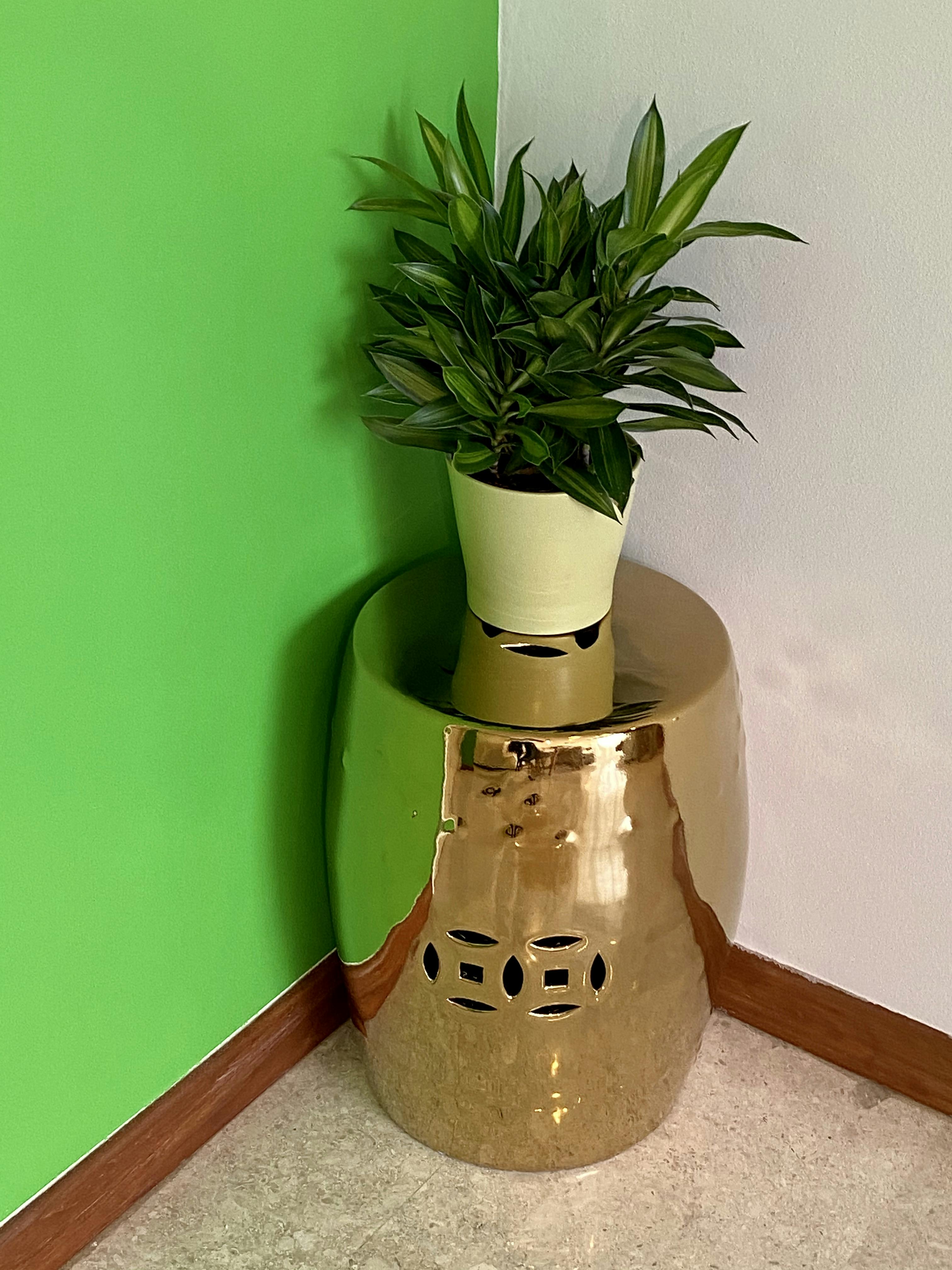 The third thing (or things) is that every home has is some greenery. The Casa Mia Coliving green can be found in all of our homes, sometimes on the wall, sometimes on the balconies. It's not just about using our signature green as part of our brand. It's also about embracing the fact that green helps people feel rested and secure. What better way is there to feel at home?
4. House manuals
The last thing that our members can "find" in each home is the house manuals. OK, it's in the cloud, not really in the home, but it belongs to the home and members get this when they move in. Each home is given a tailored manual, filled with information to help members seamlessly transition into their Casa Mia Coliving home. Some of the things included are the appliances they can find in their homes, the amenities available in their condo, and even the nearest supermarkets to them. 
I'm still in the midst of checking some homes for these items, but in the meantime, I would love to have you come take a look at the consistent experience I've been trying to build here at Casa Mia Coliving!
What's next?
Looking for information about Casa Mia Coliving? Check out How Casa Mia Coliving Makes It Easy for Young Professionals to Move to a New City
Ready to find your new home in Singapore? We will make it easy for you; have a look at some of our coliving homes here or just fill out this form to help us hand pick your dream coliving home that would suit your budget, location and length of stay!