Coffee
Common Man Coffee Roasters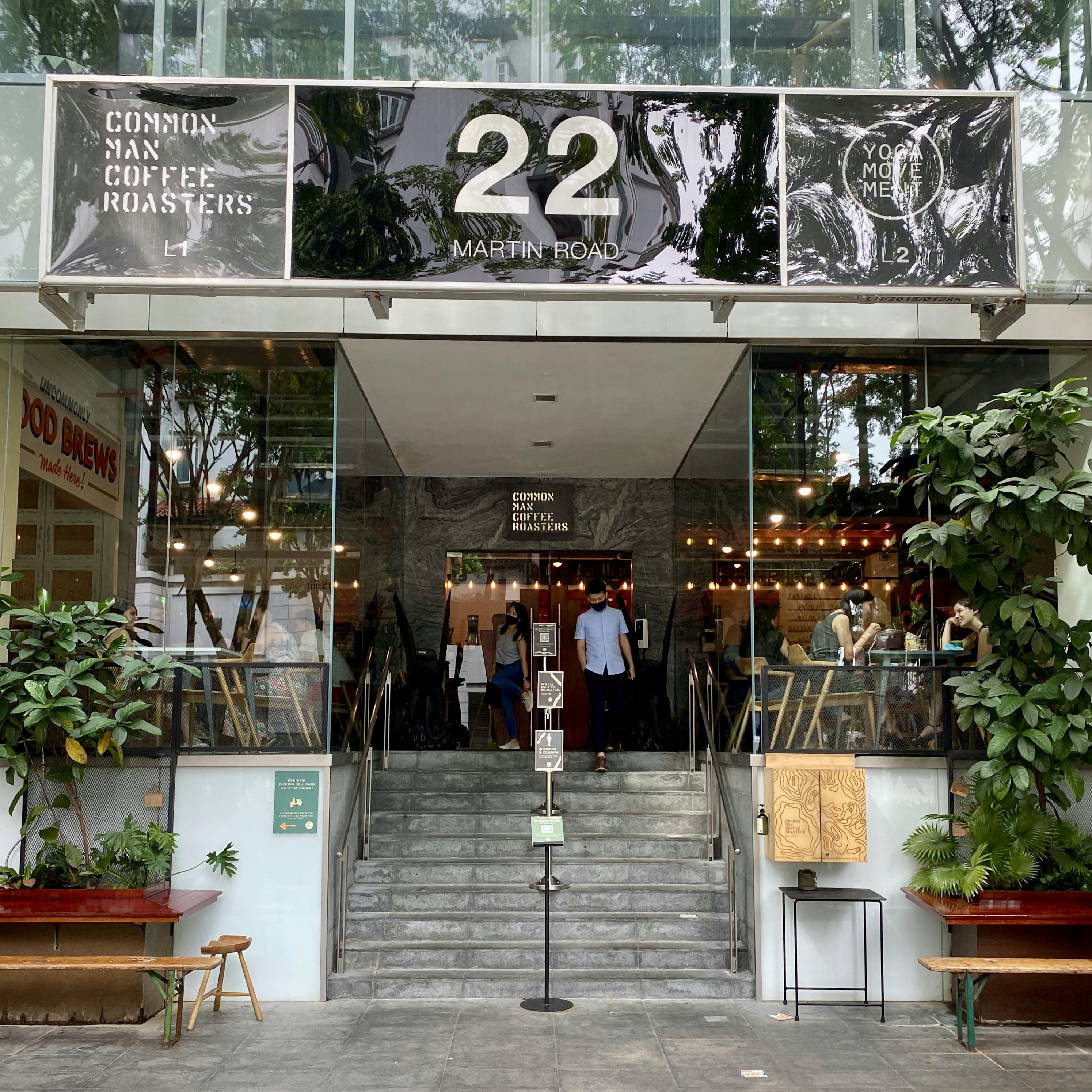 Right under our home Casa Mia The Inspira, Common Man Coffee Roasters (see it on GoogleMaps), this place is happening! Do not come here for a work phone call. Between the coffee grounders and the buzz of all people in here, you will not be able to hear a word. But if you are looking for a a great scene, to distract yourself or catch up with other people, this is the place.
Craftsmen Specialty Coffee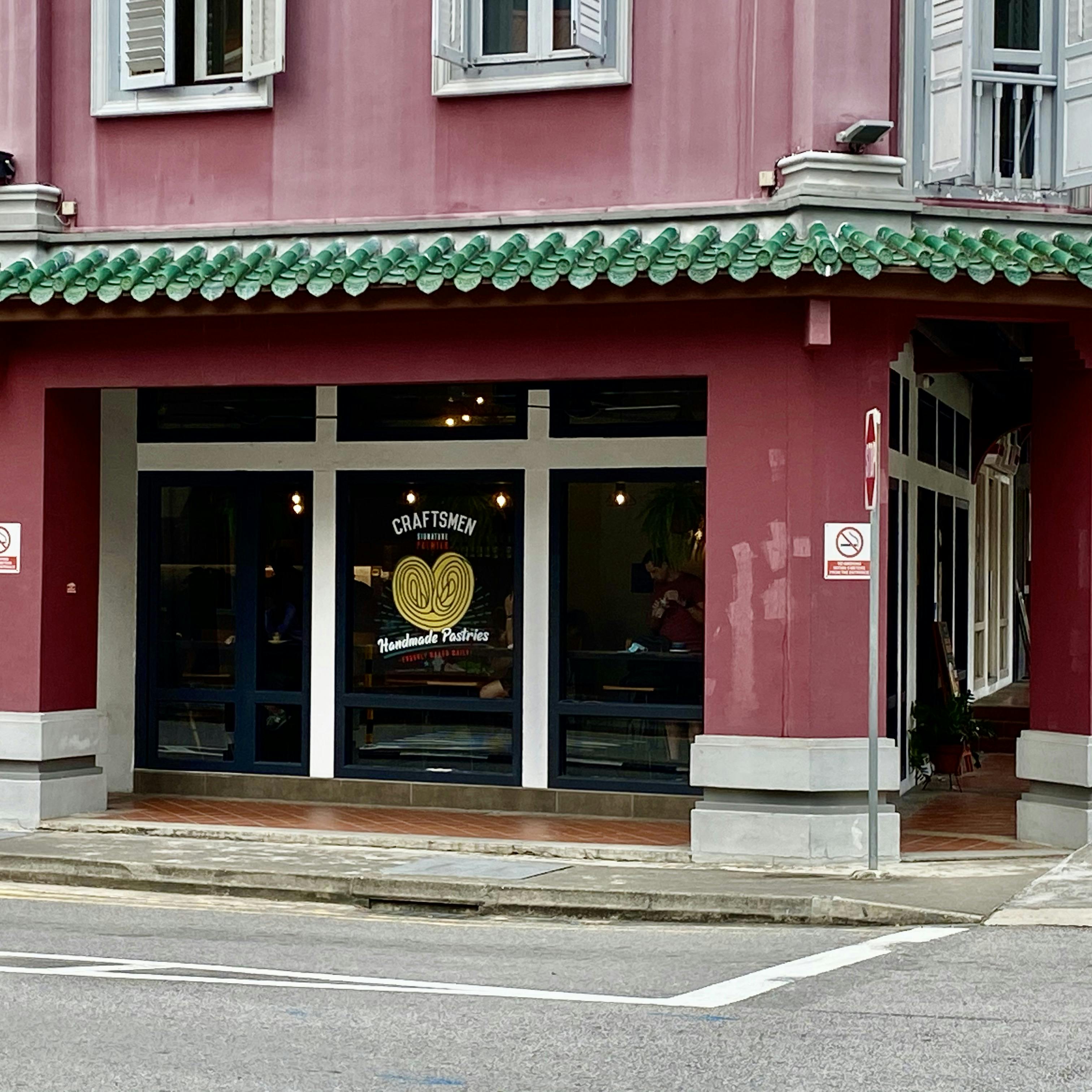 On Mohamed Sultan road, Craftsmen Specialty Coffee (see it on GoogleMaps), close to our Casa Mia Langston Ville, these folks here are serious about coffee, as the big Italian coffee machine in the center of the bar says. And also a decor and style that remind me of our Casa Mia living rooms.
Toby's Estate
Along the Singapore River, Toby's Estate (see it on GoogleMaps), it's been here longer than any other cafe around, and for good reason. It's consistently good. The long table indoors is perfect for meeting with a few people, or for just sitting at a communal table doing your thing. The seating outdoors is fantastic when the day is not too hot. And besides coffee, there is plenty of breakfast and lunch options on their menu.
Food
D.O.P. Mozzarella Bar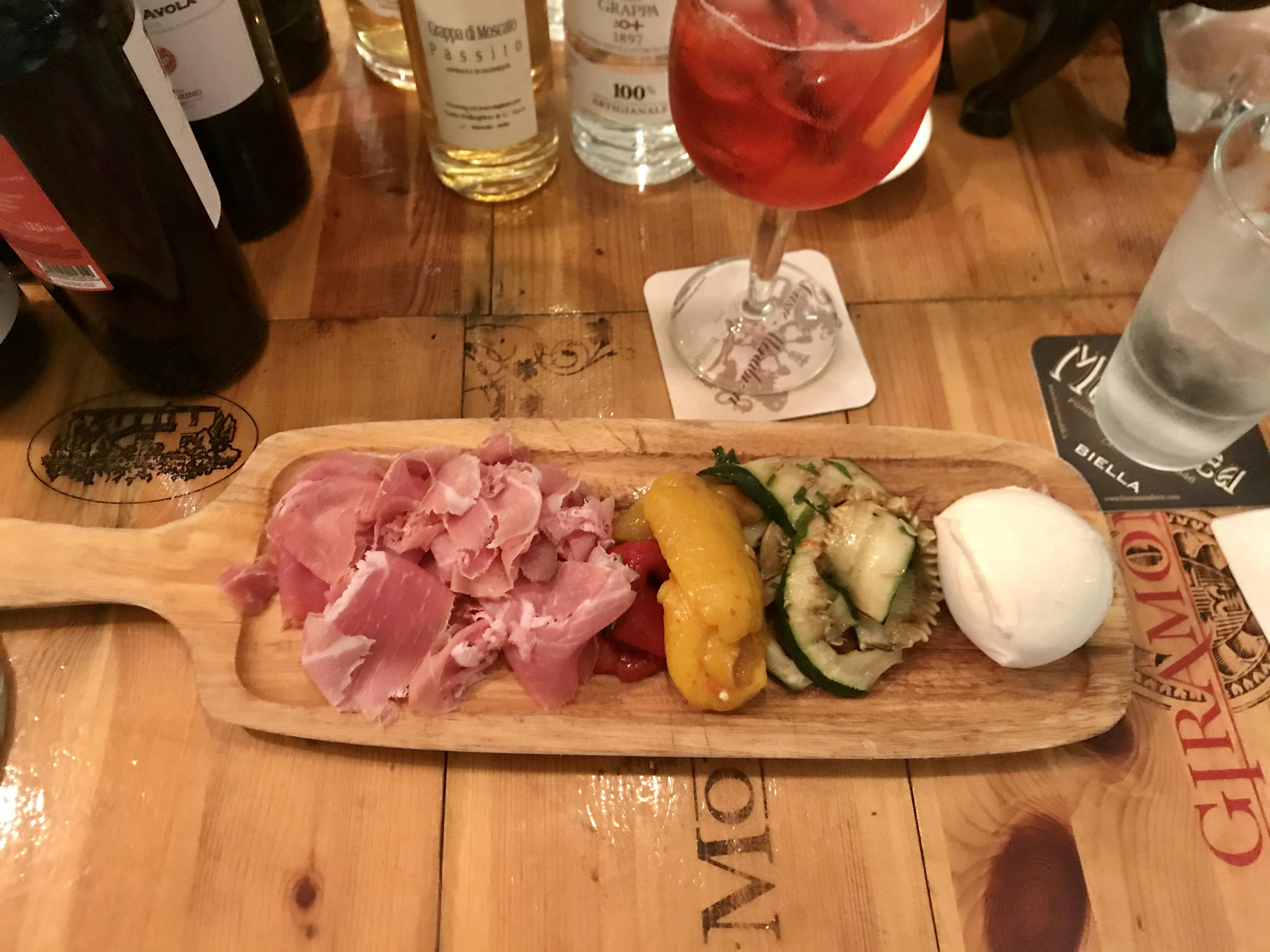 Another place along the Singapore River, although this is a few meters further away from the waterfront, D.O.P. Mozzarella Bar (see it on GoogleMaps), it's a casual Italian place with the most amazing appetizer of any restaurant around. This is one of my personal favorites. Their cold cut and mozzarella board alone can be a meal. And if you are looking for more, the pizza is also great!
Ippudo
Back to Mohamed Sultan, Ippudo (see it on GoogleMaps) is a well-known classic Japanese noodle bar. Perfect for a quick and tasty meal. None of their ramen bowls will ever disappoint, and if you have only been to their restaurants in Japan, it's worth a visit here to see their comparatively more upscale Singaporean concept.
Moc Quan
Inside UE Square, Moc Quan (see it on GoogleMaps) is a tiny, casual Vietnamese restaurant, always reliable for simple dishes. This is a great option for food to go or for a delivery. And if you are going to stay for dinner, make sure to reserve… even though it's casual, it gets busy quickly. Ask for the specials, and make sure to check out the art!
Super Loco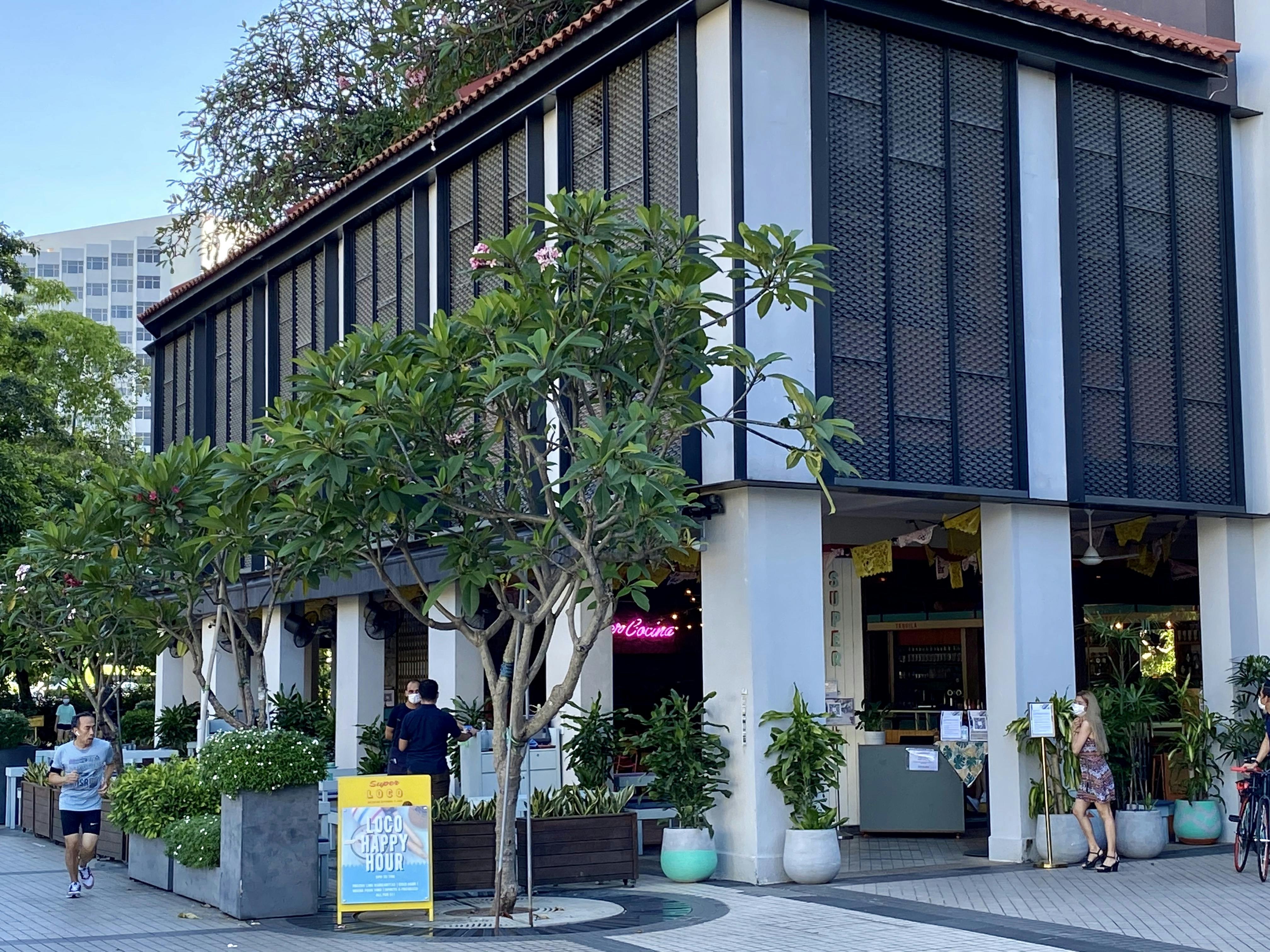 Back on the Singapore River, Super Loco (see it on GoogleMaps) belongs both to the food section and the drinks section of this list. Great for brunch on the weekends (try the breakfast burrito), as well as for a drink and appetizer pre-dinner, or for a full dinner.
Drinks
Publico
At the back of the Intercontinental Hotel on the river, another great option for drinks is the outside patio at Publico (see it on GoogleMaps). They have many different variations of spritzes--which makes this place a must-go for Negroni week! If you feel like something solid with your drinks, the pizzas here are also great.
Hannibal
In the most happening part of Robertson Quay (see it on GoogleMaps), this bar is great for watching sports on TV, while enjoying a drink. Robertson Quay has no shortage of options when it comes to live sports. Boomerang and Mondo Mio (two nearby sports bars) are also worth mentioning.
La Maison Du Whisky
Last but not least, this whisky bar is the local boutique of a French whisky specialist (check out their history here), and it has a never ending list of spirits--and yes, one of our members runs their e-commerce department, so we are biased, but for a good reason! ;)
Keen on coliving in River Valley?
Explore our coliving rooms here, 'Your Room In A Coliving Apartment in Robertson Quay and River Valley'!
Explore more
Robertson Quay and River Valley are great areas in Singapore, but there is much more to see in the Little Red Dot. Check out Moving in: the Singapore Expat Guide for more tips about all the great neighbourhoods that the city offers.