Below you will find more information on topics related to accommodation, location, and costs.
How do I find a home in Singapore?
The best way to find accommodation in Singapore is through online property platforms. A quick browse of these websites will quickly help you gauge prices and sizes of the apartments Singapore has to offer. There are many websites you can use; here are a few suggestions:
Most likely the first website you will come across when searching for accommodation is Property Guru. Property Guru has a comprehensive range of properties, with the option to directly contact expat/relocation agents. 
Like Property Guru, 99co has a large variety of accommodations, ranging from Condos to HDBs to landed homes. The website has an organised layout creating a neat overview making browsing here very easy and convenient.
STProperty provides a great overview of the properties they have to offer. An added benefit they include is providing insights into the area of the respective apartment. Such as relevant bus stops, shopping malls or supermarkets. Additionally they offer virtual viewings.
Unlike the above, Nestpick boasts a wide range of short-term rentals. Partnered with third-parties, including Roomster and Booking.com, Nestpicks' 10,000+ listings include both entire apartments and single rooms. 
The relatively new platform PropSeller offers a modern real-estate experience which not only provides quality virtual tours, but also pairs you with the best suited agents to help find your new home. Just select your location, ideal price and PropSeller will put you into contact with one of their best agents. 
If you would rather rent just a room, there are many coliving companies that you can check out! As coliving is all about convenience, you'll just need to know your preferred location and budget and the companies will make it easy for you to find your new home. 
Want to know more about what coliving is and which companies there are in Singapore? Click here to find out more!
Casa Mia's Tip: To focus and narrow down your search on apartments that will tick your list of requirements, filter your search inquiries by rental price, location and number of rooms!
Where should I live in Singapore?
As mentioned before, you should create a checklist of most important factors such as apartment size, rental price or proximity to public transport. These factors will have a large influence on where you decide to settle. If you are still uncertain about where to live in Singapore, have a read of some of the most popular expat areas, below.
Central Business District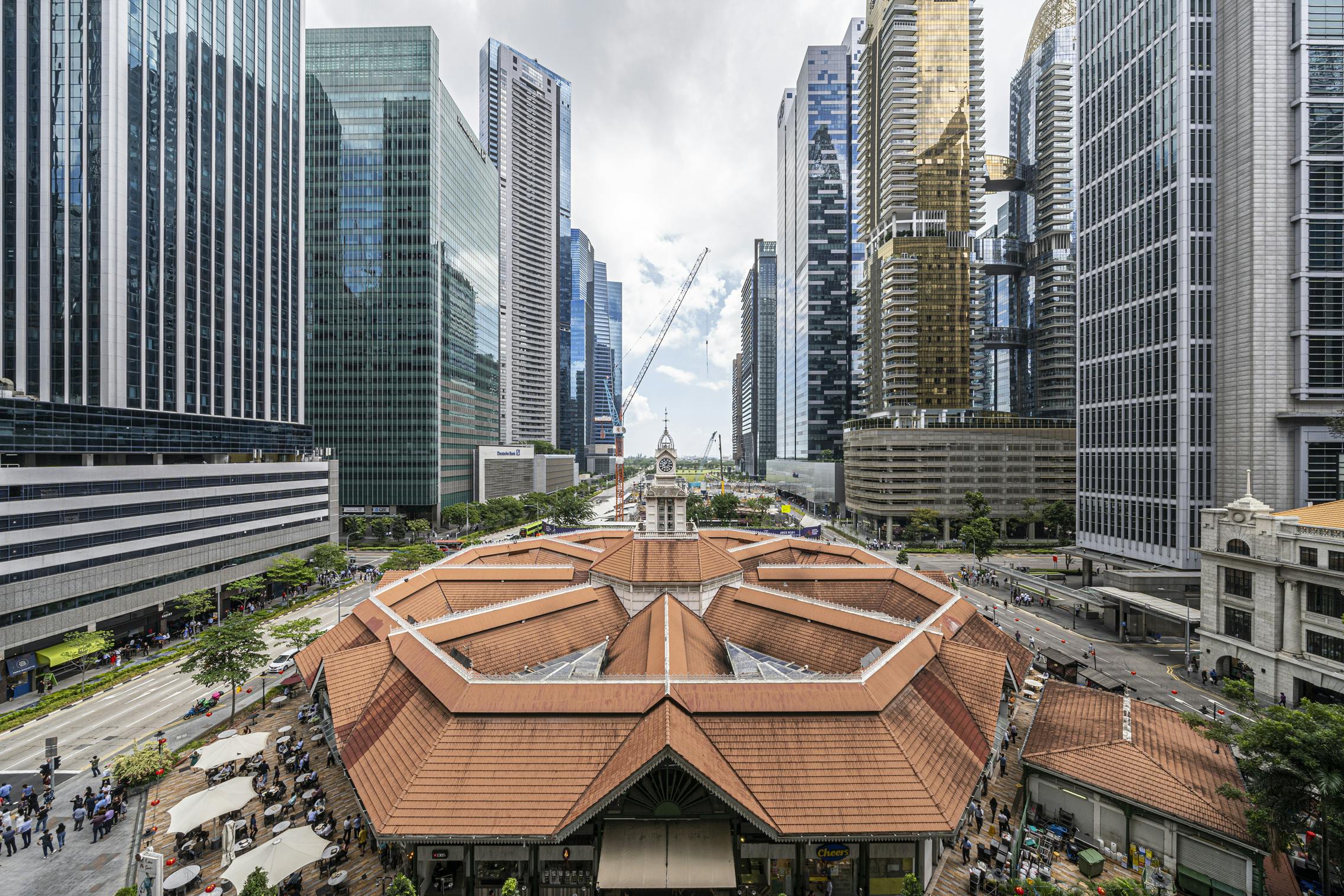 Dubbed the CBD, living here comes with a number of benefits. Located in the heart of the city centre, spanning from Raffles Place to Tanjong Pagar, convenience is right at your feet. Whether it is travelling to work (assuming your office is located here), shopping in Orchard or wanting a quick beach getaway at Sentosa, you will never be in a taxi or MRT for more than 10-15 minutes. The centrality of this location however does come with a downside, higher rental prices!
Downside: Rental prices tend to have a higher price tag due to the central location
Casa Mia's favourites: Lau Pa Sat, Da Paolo Gastronomia Raffles Place, No Menu, Common Man Stan, Kinki (see here for more: Our favorite places in the Singapore's CBD)
Tanjong Pagar 
Just edging on the outskirts of the CBD, Tanjong Pagar is also a central area in Singapore. Juxtaposing the enormous skyscrapers, this area also has quaint little streets. Tucked away in Ann Siang- or Duxton Hill you'll find beautiful historic shophouses, surrounded by small but chic independent eateries and bars, creating a vibrant yet relaxed atmosphere at night.  Try quality local food and head to Maxwell Hawker Centre for the Tian Tian Hainanese Chicken Rice (Michelin star!)
Downside: Rental prices tend to have a higher price tag due to the central location
Casa Mia's favourites: D.O.C., Jigger & Pony, Bar Milano, Blue Label Pizza & Wine, Bar Cicheti, Potato Head (see here for more: Our favorite places in Tanjong Pagar)
Tiong Bahru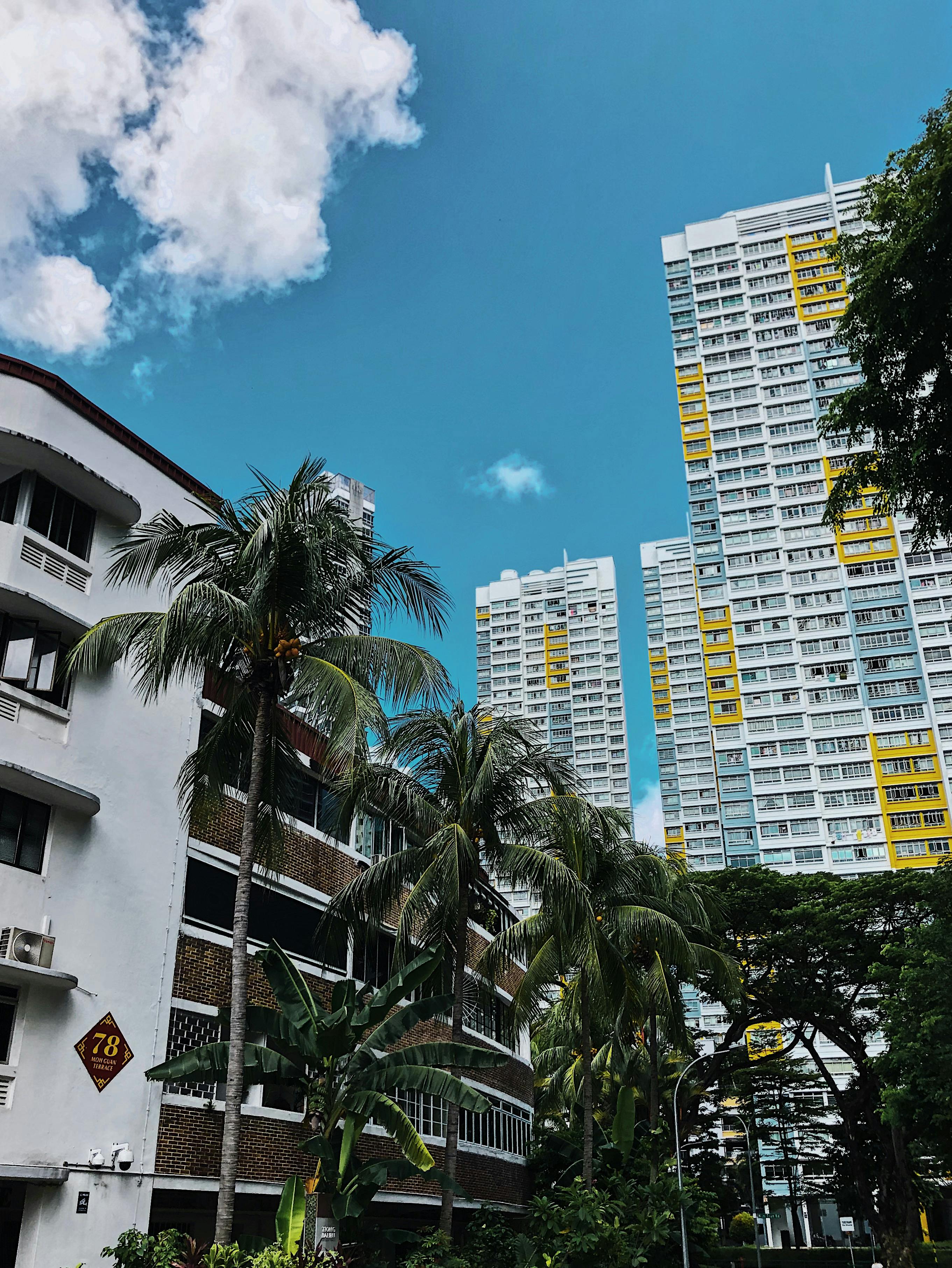 Tiong Bahru is an up-and-coming district, oozing retro old-school charm. Located not far from Chinatown, roughly 15 minutes by MRT, Tiong Bahru has a far more quiet and peaceful vibe. Fewer skyscrapers and more authentic heritage houses, famous bookstores, and trendy record shops. This gives Tiong Bahru a Singaporean Notting Hill feel, perfect for anyone who is looking for a cool, crafty, and expressive neighbourhood. 
Downside: No condos, must like the (awesome) walk-up apartments and be ok not to have a swimming pool and a gym in the building
Casa Mia's favourites: Tiong Bahru Bakery, Merci Marcel, Tiong Bahru Food Centre (see here for more: Our favorite places in Tiong Bahru)
River Valley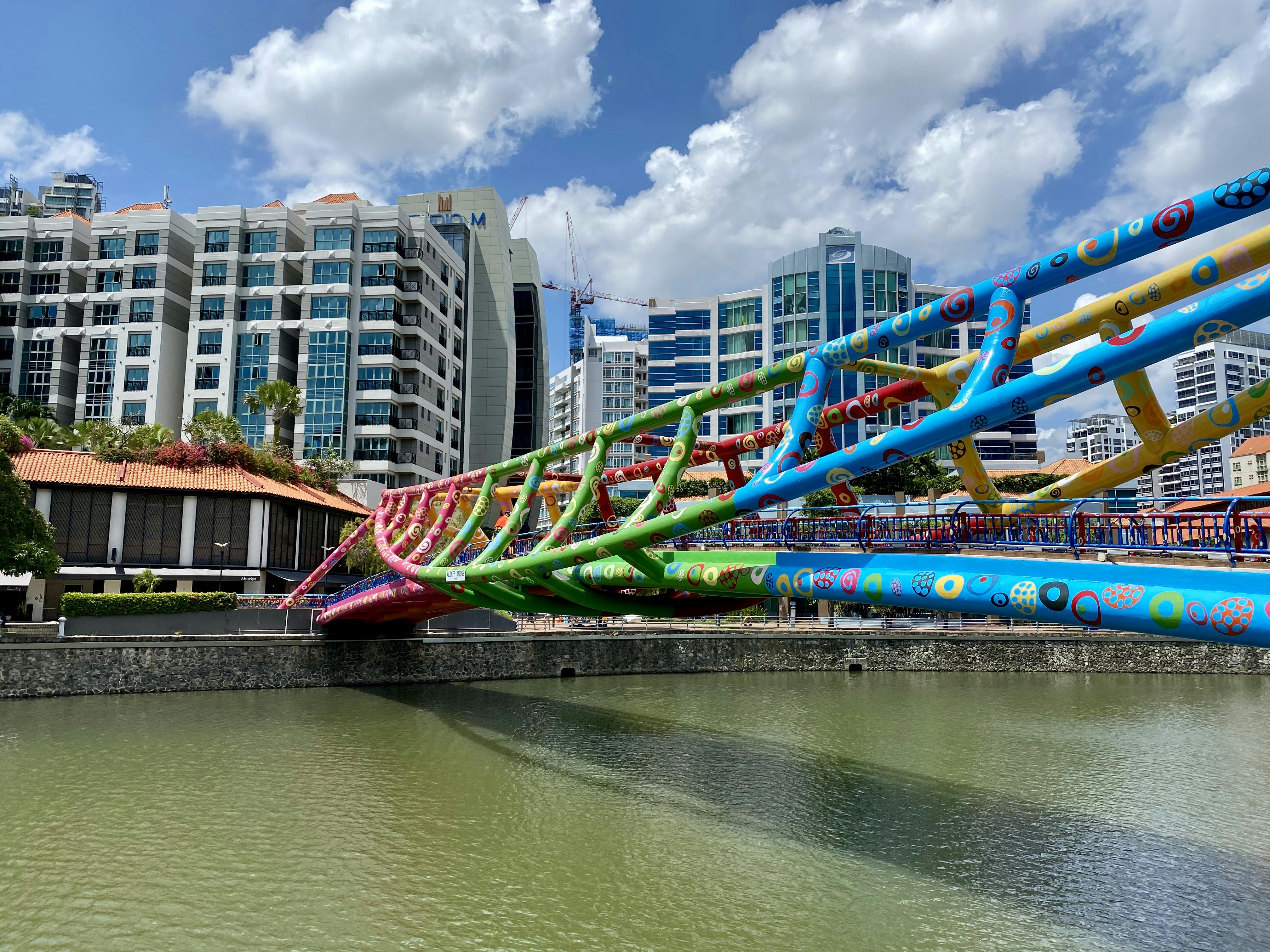 Stretching from Robertson Quay to Alexandra Road, River Valley offers a plethora of condominiums as well as eccentric bars, restaurants and shopping malls. Here you are close to Clarke Quay, thriving with popular nightlife spots located right along the Singapore River. For those who enjoy greenery and live outdoors events Fort Canning Park is close by and if in need of retail therapy Orchard Road is just a stop or two away. All in all, a win-win situation!
Orchard
Arguably, Orchard offers all in one. Located in the heart of Singapore's retail hub, Orchard offers amazing retail therapy on one hand but also boasts a wide range of restaurants and entertainment outlets. The two MRT stops, Orchard and Somerset make traveling extremely convenient and although Orchard Road is one of Singapore's busiest areas, there are also plenty of quiet and calm neighbourhoods around. 
Downside: It can get quite busy here so be ready to be stuck in a bit of traffic whether in Grab (equivalent to Uber) or bus. Also the only area in Singapore where access to parks is more than just a short walk away
Casa Mia's favourites: Wild Honey, P.S Cafe, Uma Uma (and its speakeasy, The Horse's Mouth), Poke Theory, Buona Terra (for celebrating a special occasion)
Newton & Novena
Tucked 10 minutes away from Orchard, Newton and Novena both offer a more relaxed environment with a suburban feel. MacRitchie reservoir, a popular hiking route amongst people and monkeys is nearby as well as the famous Newton Food Centre you may have seen in 'Crazy Rich Asians'. 
Downside:  Does not offer as many cool hangouts or coffee shops with shops mainly concentrated in malls
Casa Mia's favourites: Newton Food Centre, Two Men Bagel House, Cavemen, DaLuca, Kazoku. Check out more of our favorites in this dedicated blog post: "Our Favorite Places in Newton-Novena."
Katong
Once an old fishing village, Katong is now a beautiful area in the east, home to a number of colourful heritage shophouses and colonial bungalows. Dubbed the 'Peranakan Paradise', Katong offers a number of quality dine out options and is known for the famous Chinese noodle soup, Katong Laksa. There are also a number of trendy and hip boutiques and cafés as well as big malls. A short walk away you can find the East Coast Park, a great combination of palm tree greens and ocean blues, ideal for a weekend walk.
Downside:  Depending on your place of work, living in Katong could come with longer commuting.
Casa Mia's favorites:  Al Forno, Etna, Baba Chews, Beer Basket, Brawn & Brains. Check out more of our favorites in this dedicated blog post: "Our Favorite Places in Katong."
Queenstown
The western district of Queenstown may not be as popular as it is a bit further from central Singapore,  yet offers the perfect location for those in tech or students at INSEAD or NUS. Not only does it have a massive IKEA but it also has many hidden gems such as the panoramic views at SkyVille@Dawson, rooftop drinks at Aqua Luna or the colonial Gillman Barracks, a must-see for art lovers. For those who are into hiking, check out the Rail Corridor, Singapore's first railway built in 1903, now a popular hiking route with a historic twist.
Downside:  A little further away from popular expat areas
Casa Mia's favourites: Pietrasanta, Cafe Melba at Mediapolis, 328 Katong Laksa at Queensway Shopping Centre, The Cheese Ark
How much does it cost to live in Singapore?
It is a well-known fact that the cost of living in Singapore can be high. Having come to Singapore from Germany, there are a number of striking differences that I noticed even before landing. Rental prices were the biggest difference. Whilst a central apartment in Berlin may cost around 950€/month the same in Singapore would cost around 1,700€/month.  However, you will quickly spot that there are more expensive areas to live in, mostly the central ones whilst the outskirts come with a lower price tag. 
On the other hand, grocery shopping can be a lot cheaper than in Europe. Fresh fruit and veggies can easily be bought from local stalls which offer great deals. My local fruit stall sells 3 mangos for $3, which are a lot tastier than in Europe fyi. Wet markets such as the Tiong Bahru Market are also extremely convenient, offering quality seasonal meats and seafood for exceptionally low prices.
Depending on your tendencies you can spend $500 a meal or $5. Recently added to UNESCOs list of intangible cultural heritage, Singaporean Hawker Centres can make eating out cheap, you can get chicken rice and kopi (local coffee) for a grand total of $6. If your tastebuds are craving something a little more high end and fancy, there are plenty of fine dining restaurants too. 
Club nights can be a bit more expensive so be prepared to spend a little more than you might be used to. A club cover charge of $20+ is pretty standard and drinks will usually start at a similar price. But don't worry, if you are living on a student budget there are plenty of bars where free flows and happy hours are affordable. Just make sure to not break any laws whilst you're at it (such as a $1,000 fine for drinking liquor outside of bars from 7am till 10:30pm)!
If you are still unsure, find some informative sample prices here!
Learn more
Are you looking for more info about living in Singapore? Check out our post The Ultimate Guide on Where To Live in Singapore - for Young Professional Expats (2022 edition).