Four bedroom coliving apartment
This four-bedroom apartment comes with a large living room and balcony that spans the length of the living room with a wall-to-wall window. It's a great option for entertaining friends. Like all other Casa Mia homes, it has an AppleTV, connected to a 50" TV -- for all your streaming of music and movies.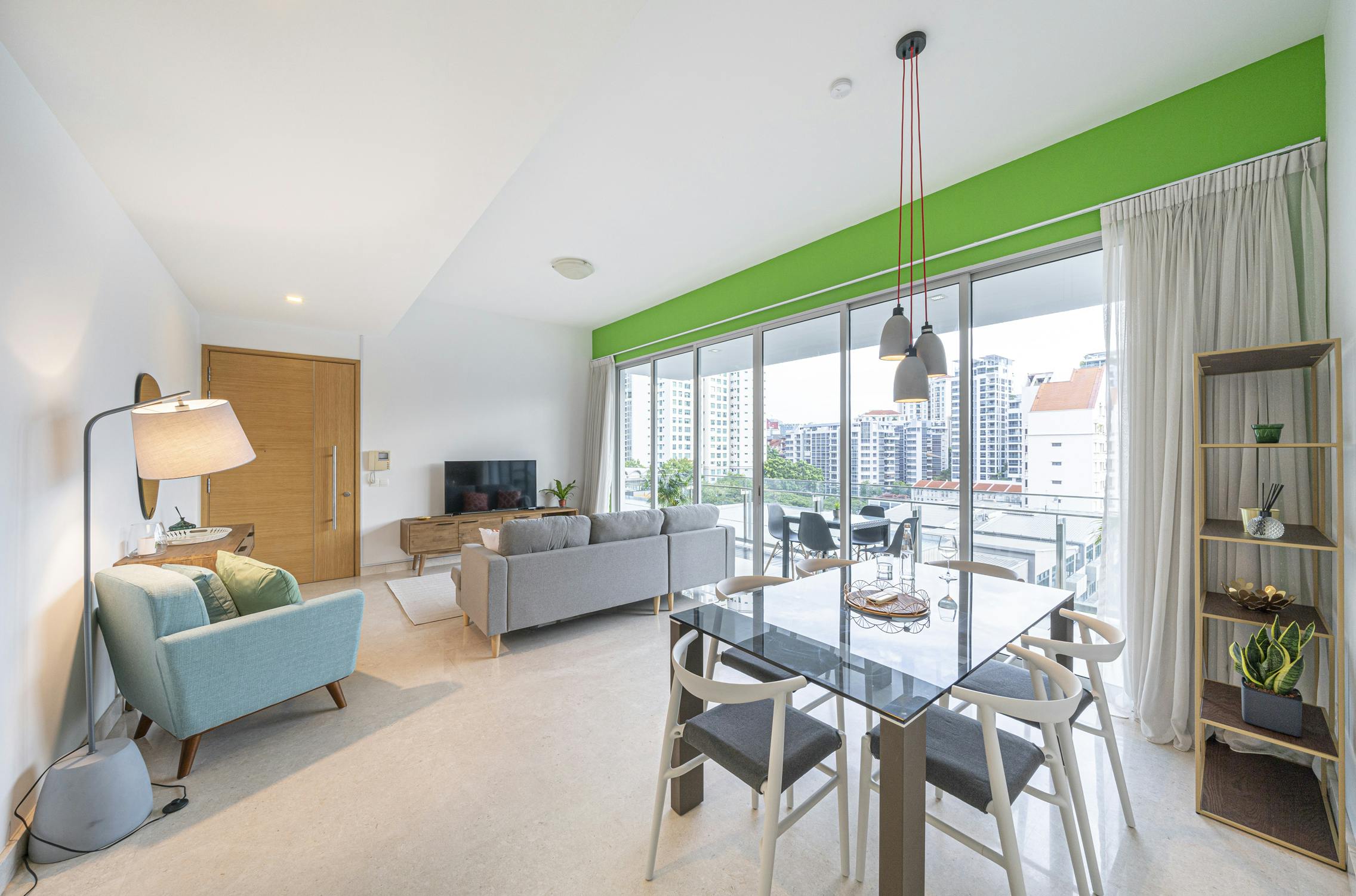 The kitchen is fully equipped, including an oven, a built-in microwave, and all the tools you need for your cooking (think you will miss something? Check this Instagram post for all the items we have in this kitchen). And when you are done cooking, you can throw all your dishes in the dishwasher -- a must for sharing a home with others. When you do not feel like doing the dishes, just put them in the dishwasher. Behind the kitchen, there is a large utility room, with a separate washer and dryer, storage for luggage and a shoe rack.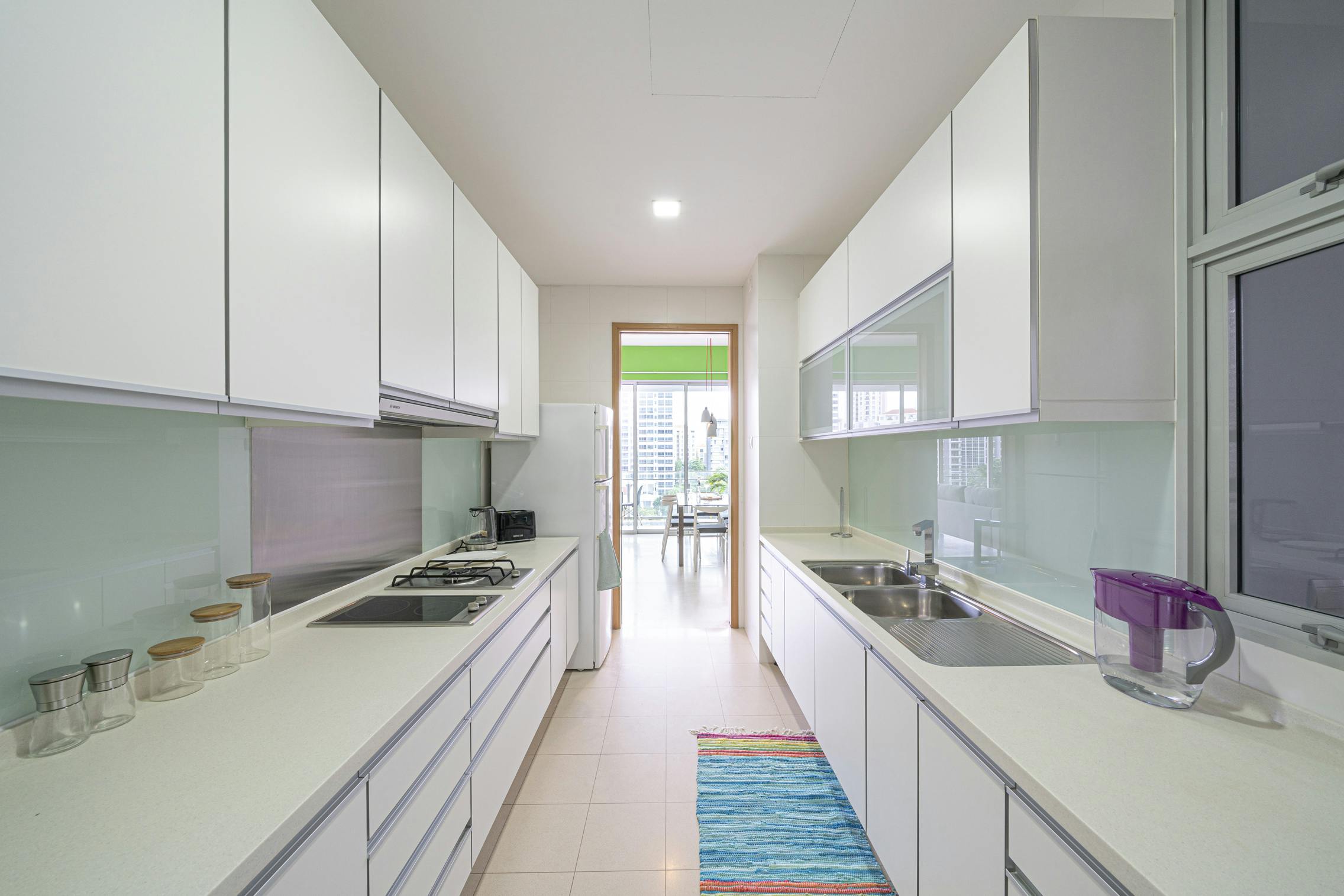 The rooms
The Master bedroom is, if we may, spectacular. There are two windows on two walls, one opening onto a private balcony overlooking the Singapore River and the CBD. A great place to enjoy the city view from the tranquility of your private bedroom. It comes with ample storage space, shelves, mirror, and a private en-suite bathroom with both a shower and a bathtub. A window in the bathroom overlooks the River, giving a nice brightness to the room.
[UPDATE: In April we added a study desk to this Master to make it easier to work from home]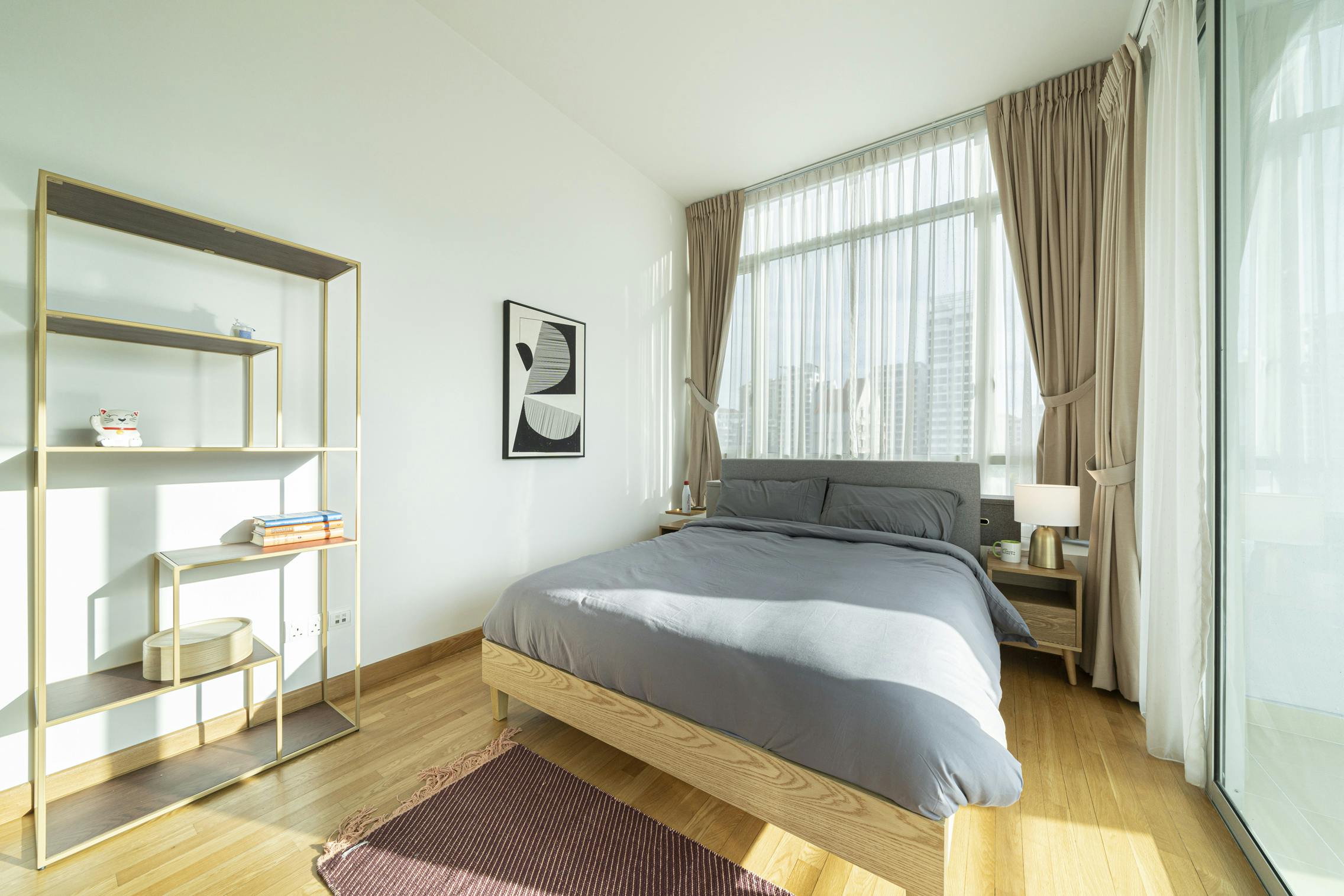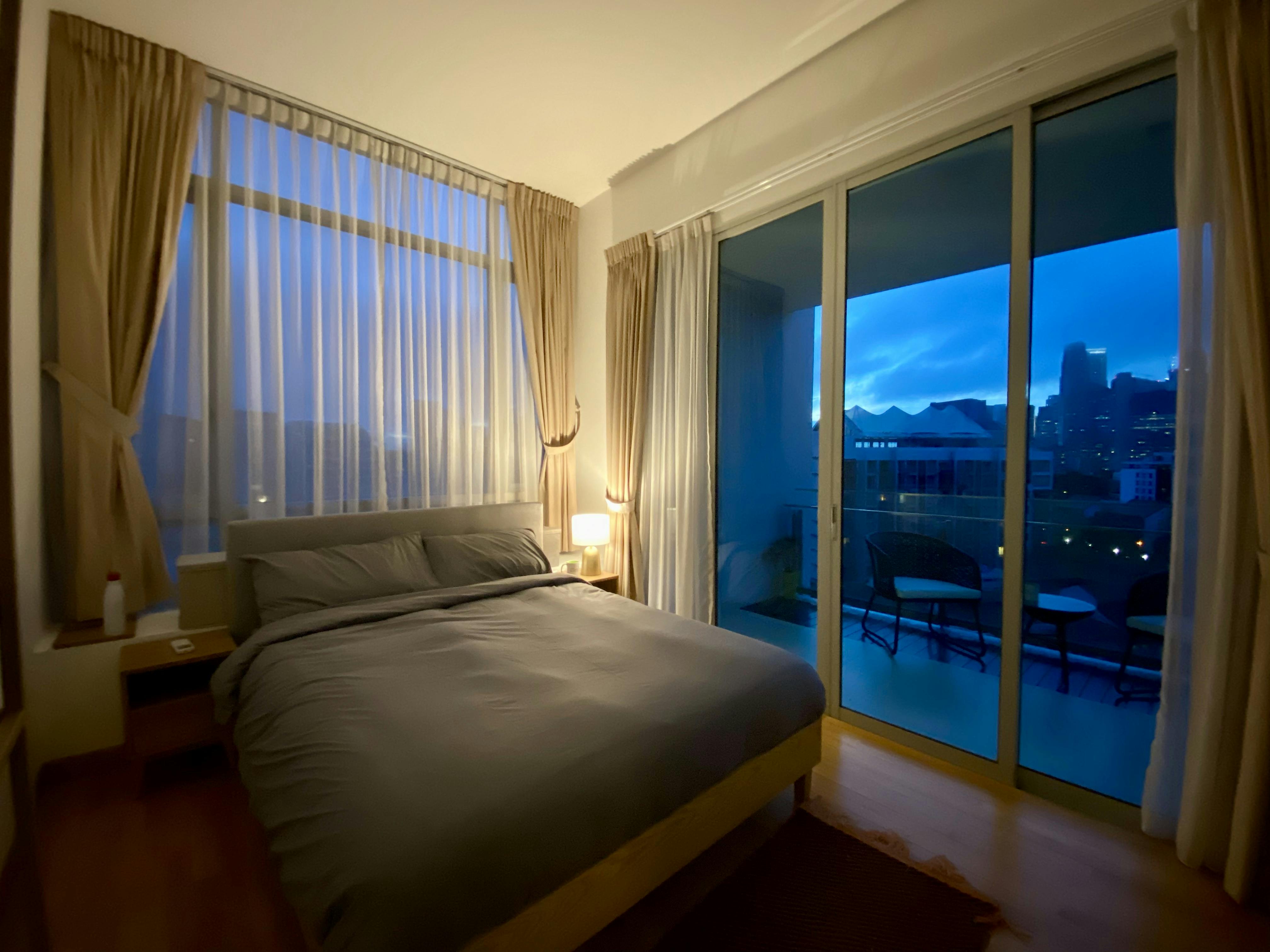 The Junior Master is a smaller version of the Master, minus the balcony and the view, but with some extra storage built-in under a custom bed.
[UPDATE: In April we added a study desk also to this Junior Master to make it easier to work from home]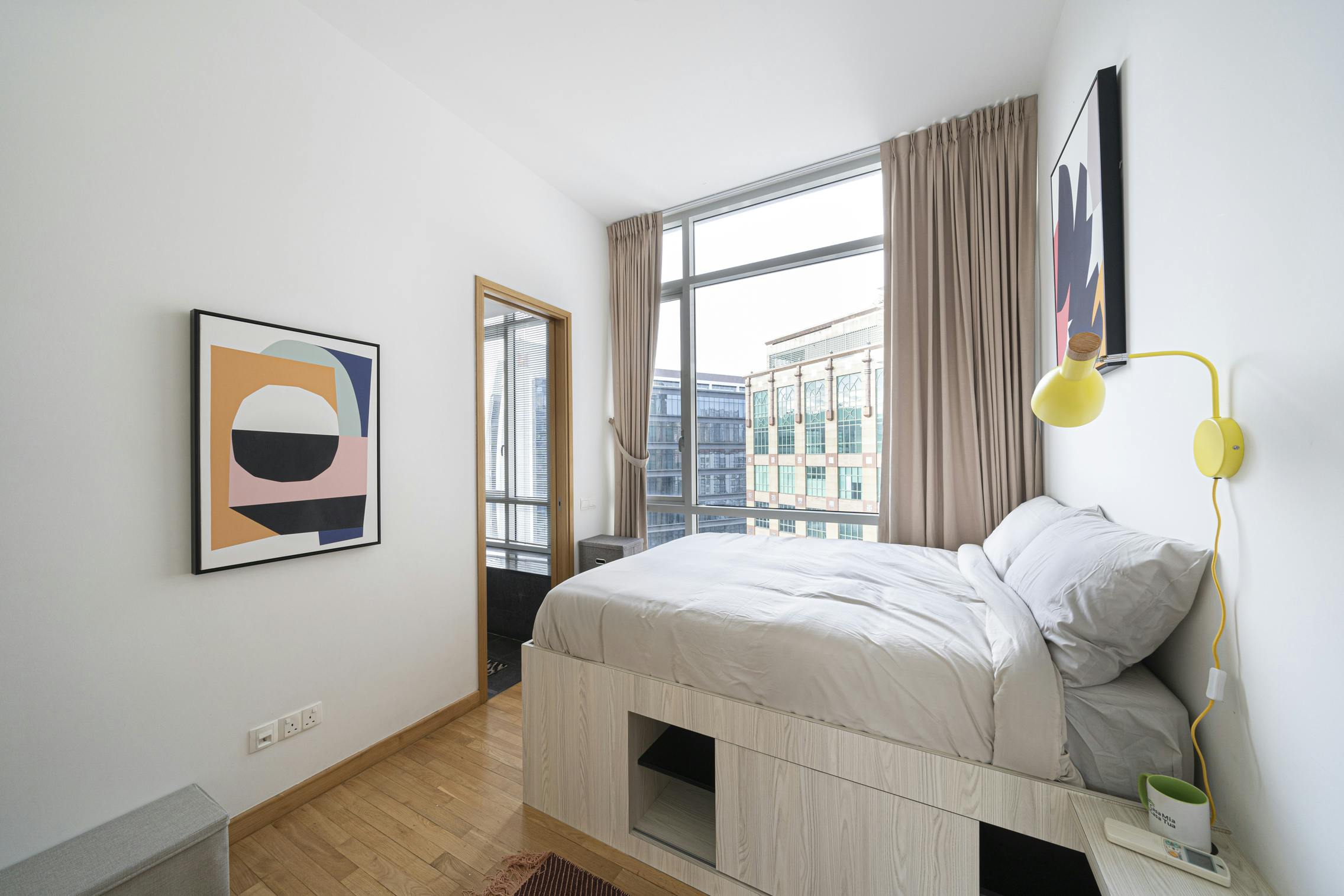 Finally, there are two common rooms, both similar in size, both with a lot of light thanks to their wall-to-wall windows.
If a picture is worth a thousand words, how many is a video worth? Here is a walk-through video of this home.
What to do, see, eat outside the home
This home comes with plenty of amenities in the building Inspira. You can enjoy the swimming pool, spa, steam room, gym, BBQ pits, as well as the function area and cabanas.
And then, outside of the building within a short walking distance there are many cafes, restaurants and bars, for all tastes. Even if you stay at this home many months, you won't ever get a chance to see them all! To help with that, we have created a list of our favorite spots in Robertson Quay and River Valley.
Interested in this home?
If you need a new home, and are looking for a room in Robertson Quay, check out our listing and feel free to inquire about this room.
Looking for information about Casa Mia Coliving? Check out How Casa Mia Coliving Makes It Easy for Young Professionals to Move to a New City