How long have you been with Casa Mia Coliving? 
I've been with Casa Mia Coliving for almost 2 months already and it has been such a smooth transition especially since I come from the Philippines. 
What's the most memorable moment of your stay? 
One of the things that helped me adjust to my stay and get rid of homesickness was actually a Casa Mia event that was held in Sky Lido. I was lucky enough to have gotten a slot for the event since there were only 5 slots given the current restrictions. At that point, I was really lonely since I was still trying to make new friends and the pandemic did not help at all since everything was online. I met 4 new people and I got so close with one of them that most of my weekends were automatically spent at another Casa Mia home! I was so thankful to have been given that opportunity to meet new people that also had their own adjustment stories here.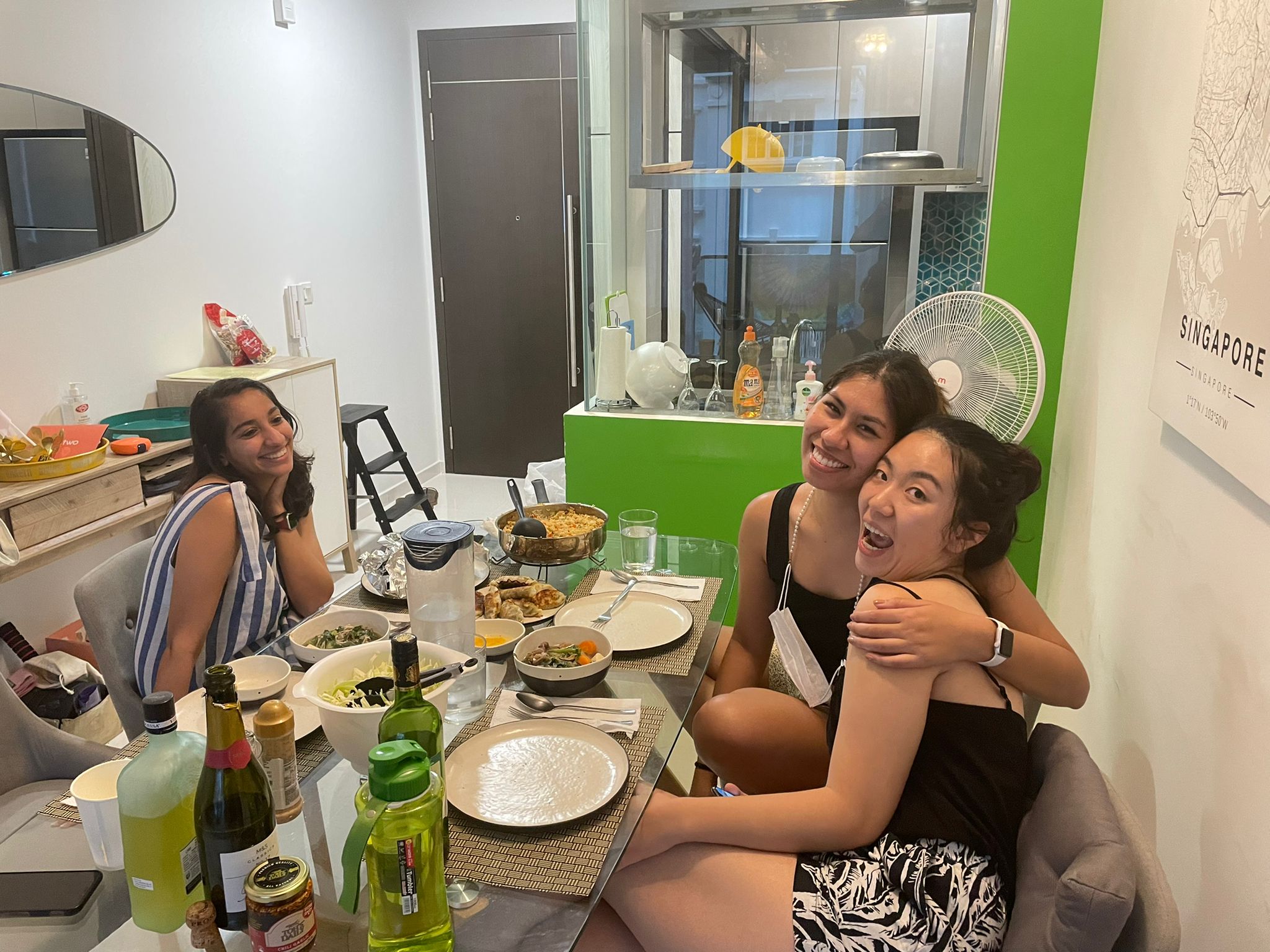 What were your top 3 requirements when choosing a home?
 Hmmmm, when I was choosing a home, location wise I wanted something near a bus stop. I study at Singapore Management University (SMU) SMU which is in very central.I know that it can be pretty pricey so the best bet I had was choosing a place that was near a bus/mrt station that could take me directly to SMU. Other options I looked at were the look or design of the place and cleanliness as well. Casa Mia Coliving is one of the few coliving operators that includes cleaning for bedrooms. 
What made you choose Casa Mia Coliving initially? How did it live up to your expectations? 
To be honest, I liked that they had a dishwasher haha! I hate washing dishes the most. The people I spoke to were also very approachable and answered all my concerns. I had the option of choosing an apartment that was not coliving but I am thankful that I made the right choice with Casa Mia.
What was the most challenging part of your house hunting process?
 The location was challenging. I've been to Singapore a couple of times already, but when I stayed I was always in very central areas, so I never really understood the areas all over Singapore. I had to constantly check maps on the location.
What do you like the most about Casa Mia Coliving? 
I love the community. You get to form lifetime friendships and a little family in a home away from home.
Would you recommend Casa Mia Coliving to students moving to Singapore? Why? 
YES! I met a few of my classmates already and I found out that they were paying so much just for a room! The best thing about Casa Mia is that you have all the amenities to keep surviving- kitchen, laundry area, a nice dining and living room, everything is well thought of!
Interested to hear more about what our members have to say? Check out Casa Mia Coliving According to our Member Jasper: Central Location at a Great Price otherwise, head over here to learn more on How Casa Mia Coliving Makes It Easy For Young Professionals to Move to a New City!