Create a group chat
After getting over that initial awkward 'hey' you could create a group chat with all your housemates. It will make it easy when you have any questions or when you want to plan something! In case of an emergency, it is also good to have all of their individual numbers. At Casa Mia we don't create group chats as we want this to be a space purely between housemates and want to avoid it seeming like we are
Plan a meal together and get to know each other
Once you have moved in, the best way to get to know each other is over dinner. If you're all feeling up for it you can plan to cook a meal (here are some fun and easy recipes) or just order a cheeky take-out. It is the perfect setup to ask each other questions, find out more about everyone and hopefully bond over interests and experiences. On the topic of cooking with your flatmates, did you know that Casa Mia hosts cooking classes? We have held two in the past which our members loved. If you have ideas or feedback on what future events you want to see Casa Mia host (and potentially join with your flatmates) reach out to us here!
Attend events hosted by your coliving company
If you live with a coliving operator that hosts events, why not join these with your housemates. For example, at Casa Mia Coliving we host multiple events for new members. Our 'Welcome Drink' event is hosted every month at a fantastic bar, No. 5, which is housed in a Peranakan-style building in Emerald Hill. Another event we host is the 'Meet The Neighbours' event. For this event, we usually have a get-together with two or three homes nearby. The Casa Mia team will bring some prosecco and a charcuterie board (some real good quality stuff provided by our partners The Providore); it's the perfect setting to meet new people!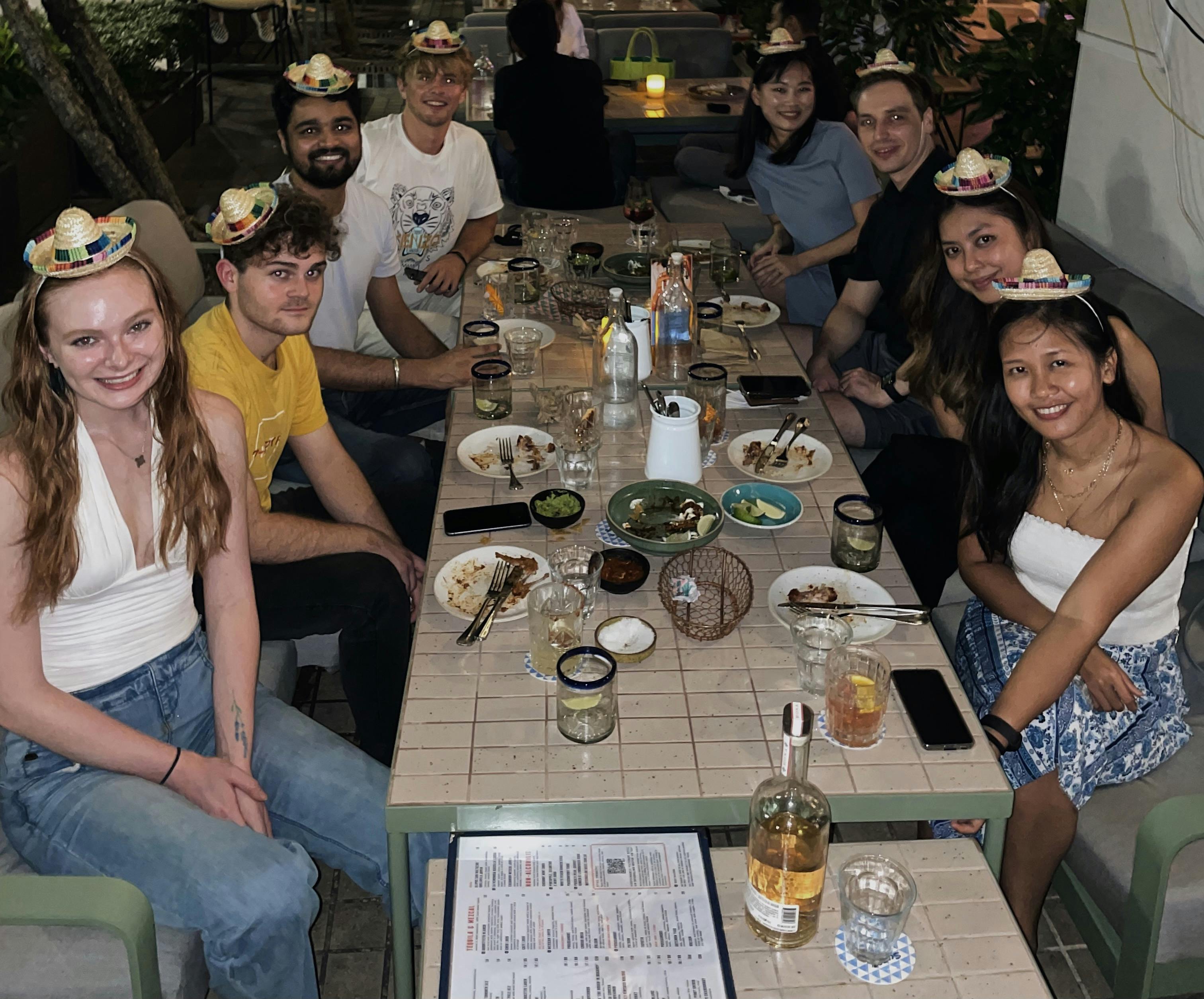 If you are new, explore the city together
If you and/or any of your other housemates are new to Singapore you can explore the city together. Here are some of our favourite places you have to visit!
Create a house Spotify playlist
A communal playlist is always fun! You can make a collaborative Spotify (or Apple Music) playlist. This will avoid the argument if your flatmates don't like your music taste ;)
To avoid misunderstandings - create simple house agreements 
Even if you all become great friends there will always be one or two things that could cause disagreements or arguments. Such as being too loud, having guests over (or even tiny things like taking up too much fridge space). The easiest way to avoid this is by setting out agreements and rules. Whether that is having set quiet hours, letting the group chat know that guests are coming over or splitting the fridge into sections. You can hang it up somewhere around the house so that nobody forgets ;) If you need some inspiration, check out our Ten Rules For Comfortable Home Sharing.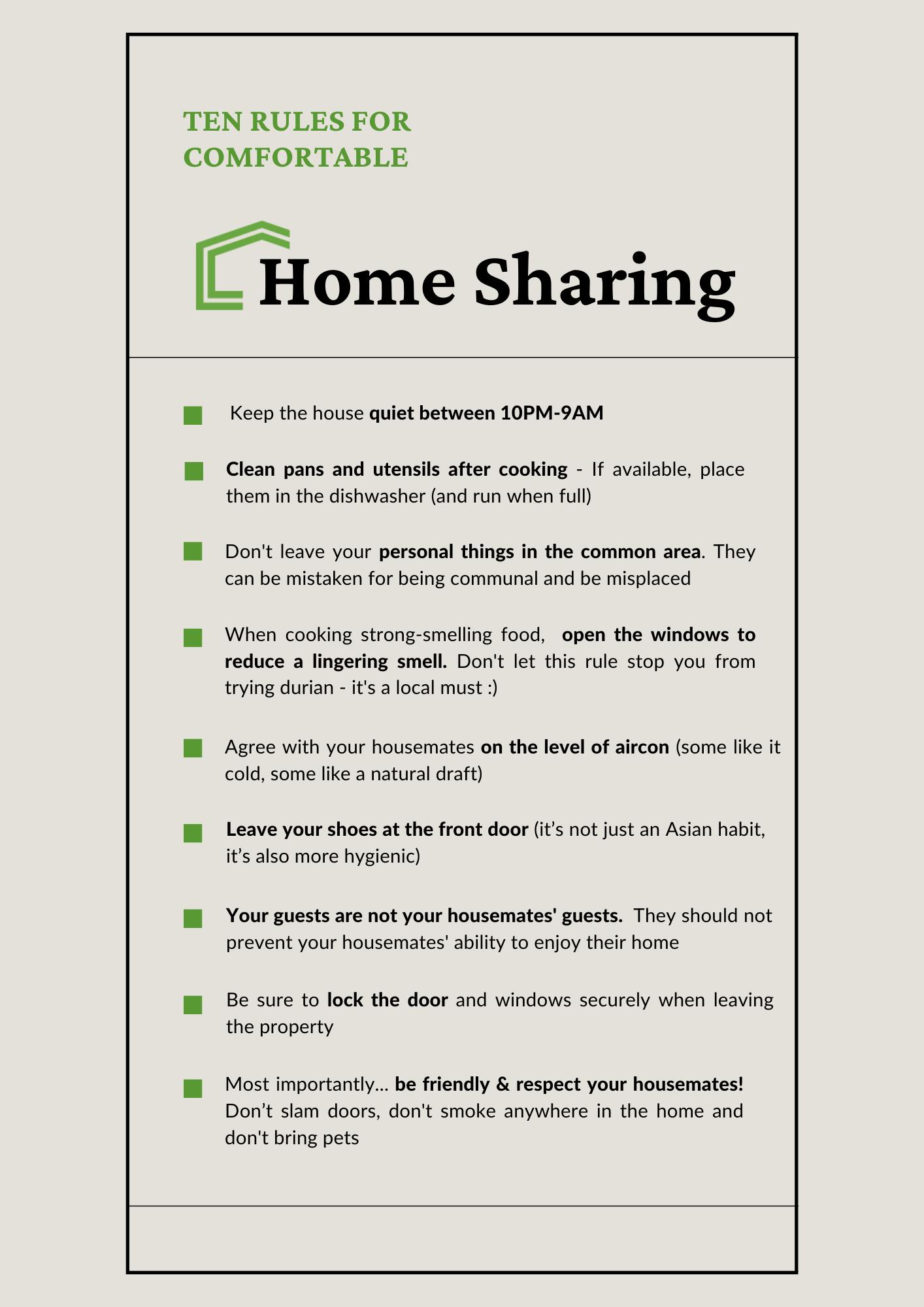 Play a game of Jenga over a couple of beers
This may not be the case at every coliving operator but at Casa Mia Coliving we provide a set of Uno cards and Jenga at every home (have a look here at what else every Casa Mia Coliving home comes with)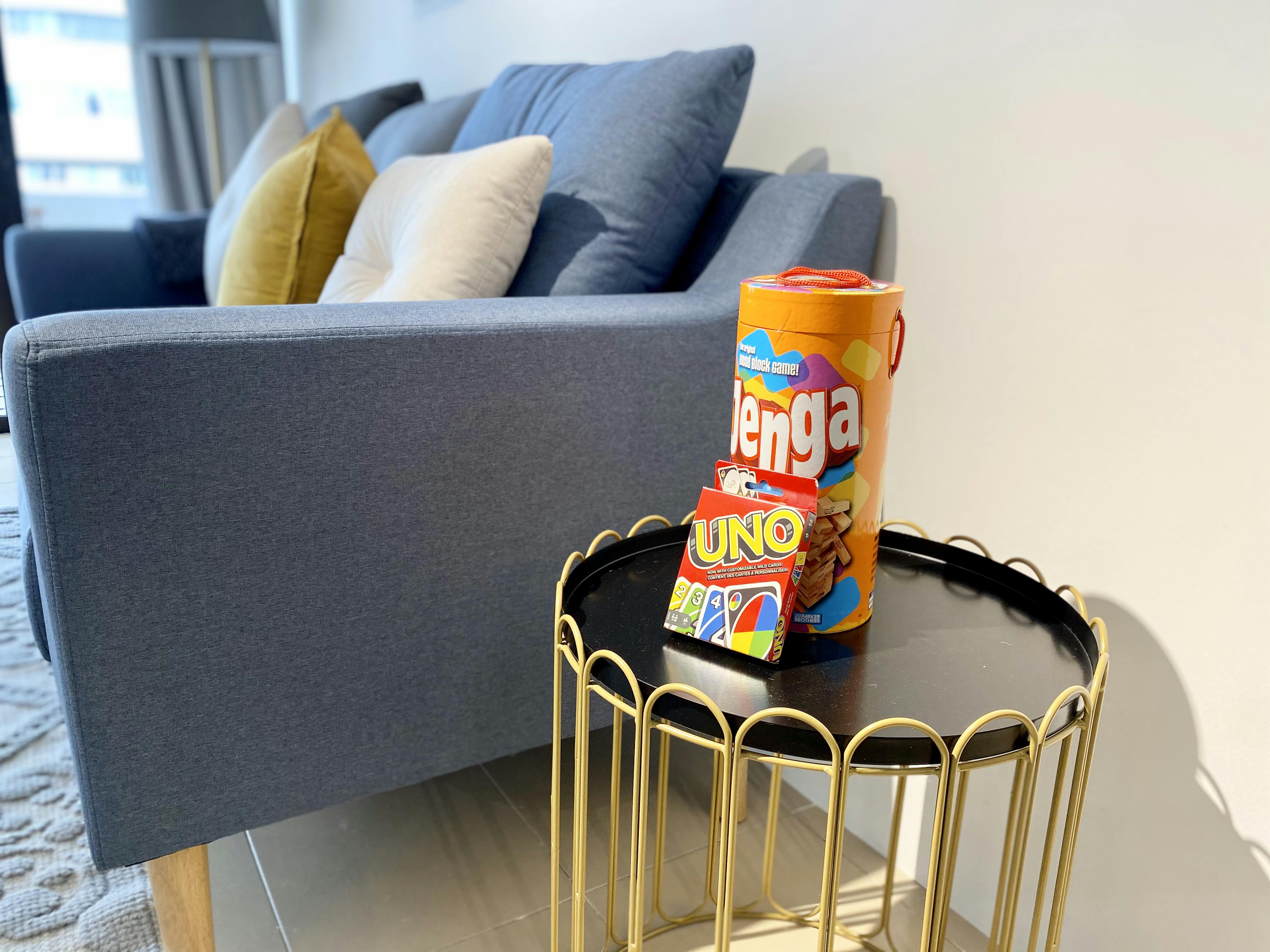 Plan monthly house outings
Another great idea on how to bond with your housemates could be by planning monthly house outings. Whether you go for drinks, food, watch a movie or do a morning (or evening) hike, meeting up once a month can bring you closer. Of course, if everyone has the time you can make it a weekly activity. You could come up with a list of some cool bars around town and try to go to one each month. To get you started, here is a list of the Top 50 Bars in Singapore!
Join sports teams together
If some of you are into the same sports why not join a sports team together? This is a great way for you and your housemates to meet new people. It is also a fantastic solution in case you are shy, as you will have at least one person with you that you know! In Singapore there are multiple ways you can do this, a quick Facebook group search should do the trick.
Decorate your home together 
Most coliving homes have basic furnishing with a few textiles, pictures or plants here and there. If you want to make it feel more like your own home why not decorate with your flatmates. Here are some basic DIY tips to get you started :) 
Keep your door open
Now, this might seem obvious but keeping your bedroom door open (when you're in the mood to socialise of course) will encourage your new roommates to pop by and say hello!

Adjusting to having roommates can be tricky but at the end of the day, you will always have a friend nearby. Whether this is a friend to talk to, go out with, or be sporty with. If you want some other advice on how to make friends when moving abroad, check out our blog here! We spoke to expat expert Anne Guslandi, who gave us her top insights! Redfin featured Casa Mia Coliving as an expert in their recent article: 14 Top Tips for Living with Roommates: How to Find the Perfect Match | Redfin, have a read of it here to learn more!
If you have to have a look at what sort of events we host at Casa Mia Coliving to bring the whole community together, click here!