Monthly events at Casa Mia Coliving
Lockdown or no lockdown, rain or shine, virtual or in-person, every month we will plan a "First Friday" event  for our members. These events allow our members to meet at a bar, restaurant or beach club where, with a few drinks and snacks, members can get together and get to know one another. The events have been extremely popular in the past, so popular that we are now looking at creating two "First Friday" sessions in the next month to accommodate more members (given Covid-19  restrictions, the number of members per group will fluctuate).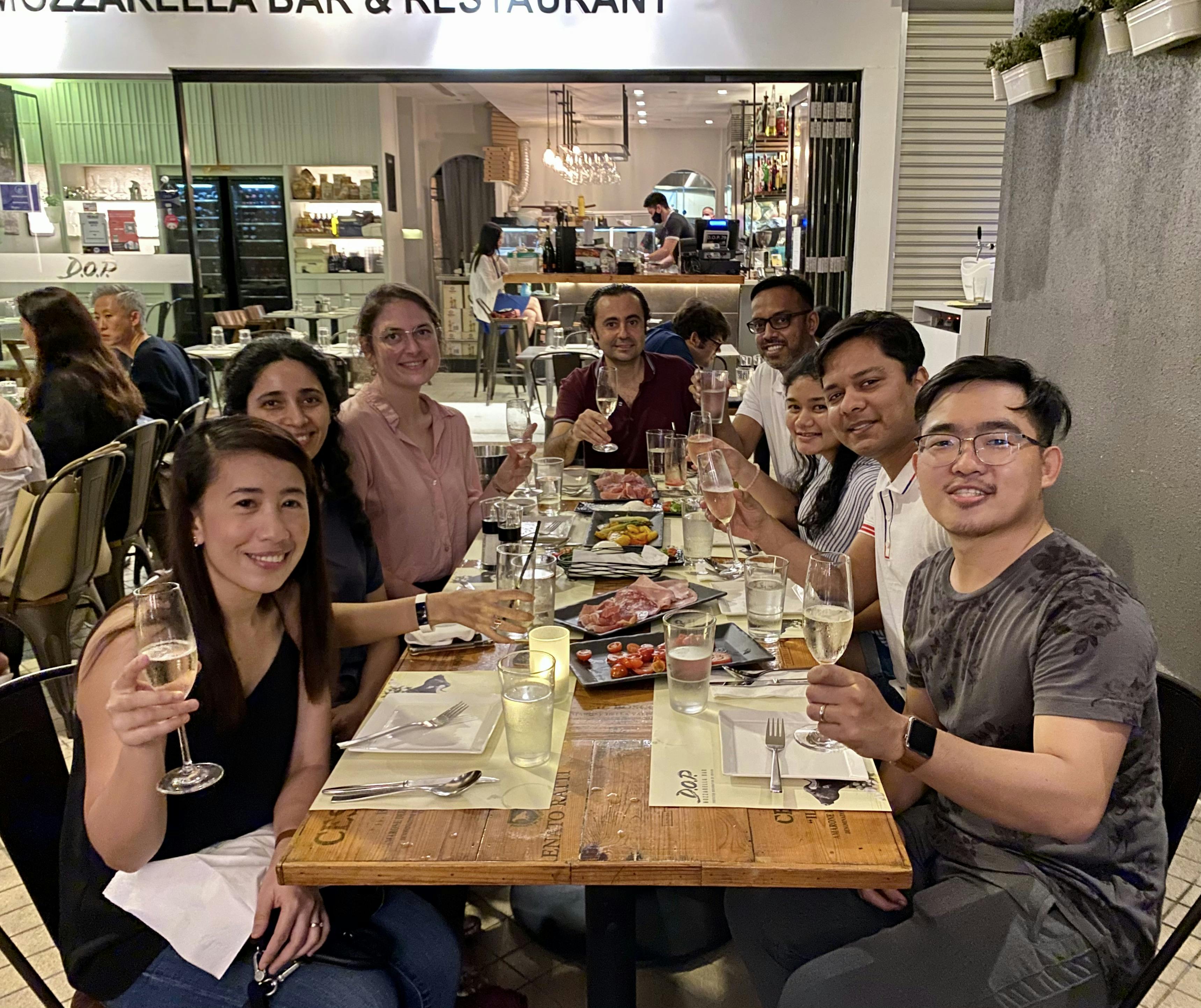 When groups of 8 were still allowed..!
We made sure that these "First Friday" events continued even throughout lockdowns! This allowed for a bigger number of members to participate and enjoy one of the many perks that comes with living in a Casa Mia home. The events included cocktail making classes with Spiffy Dapper, beer tastings and an introduction into beer making with Level33 as well as events for our creative and crafty members such as soap making classes!
Hiking, Cycling and Walking events at Casa Mia Coliving
We have also introduced more active events which we will also plan to host every month! In our semi-annual survey (results can be found here), some of our members voiced suggestions and recommendations for future events, such as hiking, dance classes or cycling events. 
We listened to their feedback and planned two events this month.1 x hike and 1 x dance class. Our most recent excursion was to Henderson Waves (a must-visit hiking spot located close to some of our homes!) last weekend. It was great to see new members meet, interact and bond over things they had in common, such as profession, culture, hobbies, and other interests. 
Our dance class had to be postponed due to newly imposed Covid-19 restrictions, however also here we saw a lot of interest! Through using a poll vote in our Facebook group we easily identified what suited the majority of our members. For our dance class we know that Bachata is the dance style they would like to learn!
#CasaMiaCares - Events for a sustainable future 
On the 17th September  it was International Coastal Cleanup Day. Sustainability is close to our heart at Casa Mia Coliving and striving to make our world a more sustainable and greener place for future generations is of utmost importance. Having monthly events, such as group coastal cleanups, also allows for our members to play their part. 
For the International Coastal Cleanup Day, a group of 5 set out to Yishun Dam to collect as much trash as they could in 2 hours. They managed to collect 15 full bin bags but only covered around 10% of the walkway. If anything, this is a motivator to create more of these events and have an active approach to caring for the environment!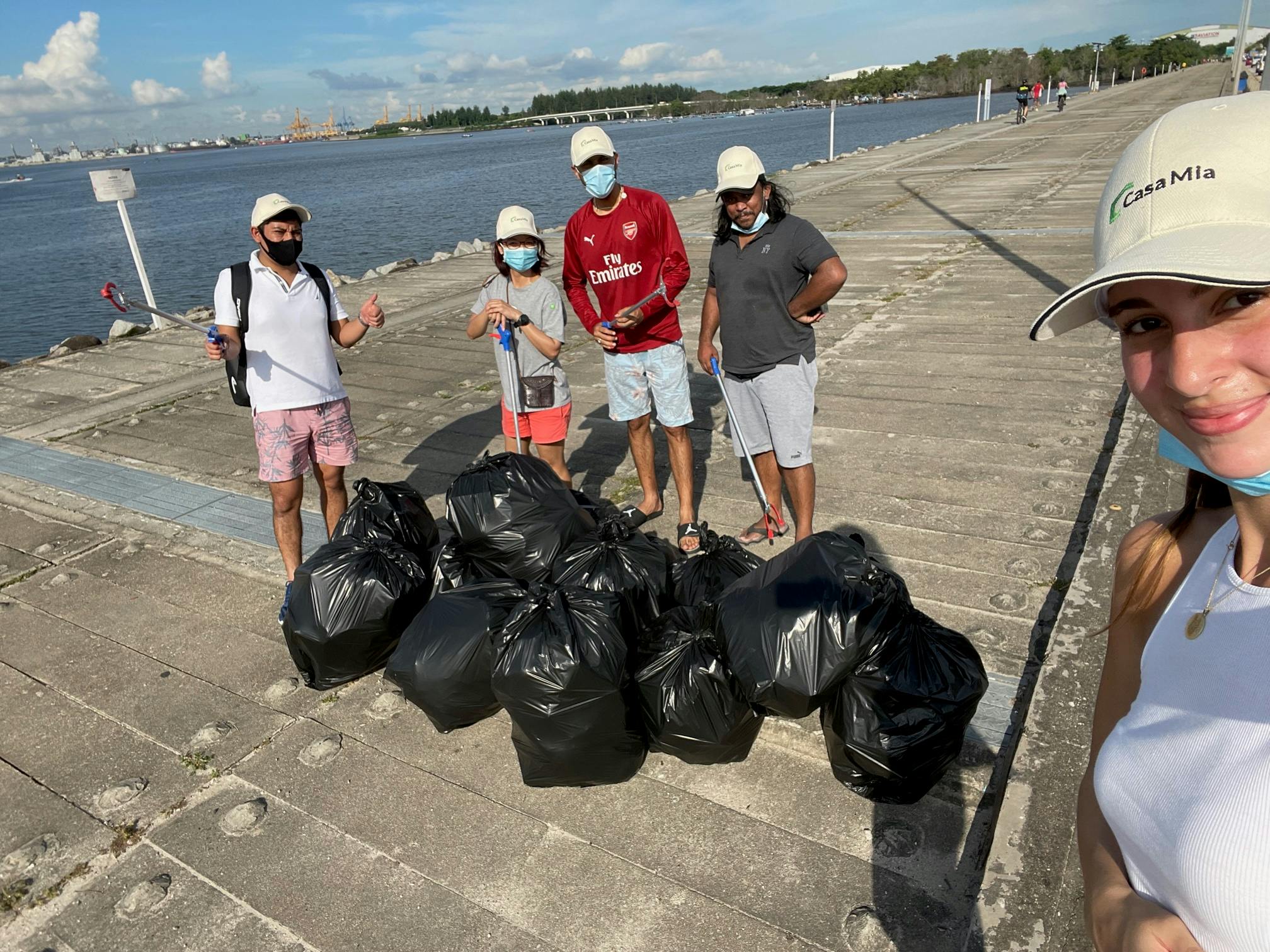 Italian cooking classes and other events
Casa Mia Coliving would not be Casa Mia Coliving if we didn't offer Italian cooking classes for our members. Arguably one of the most popular events, we've decided we will  organise it again for other interested members! At the end of the 5 hour cooking session, members learned how to make ravioli from scratch, as well as a tasty lemon chicken piccata, even ice-cream from scratch! With these cooking skills, you would be lucky to be their housemate.
As restrictions ease, we will also be looking into planning other exciting events, such as big group BBQ's, sporting events or holiday celebrations. But for now, we will have to keep our events on the smaller side...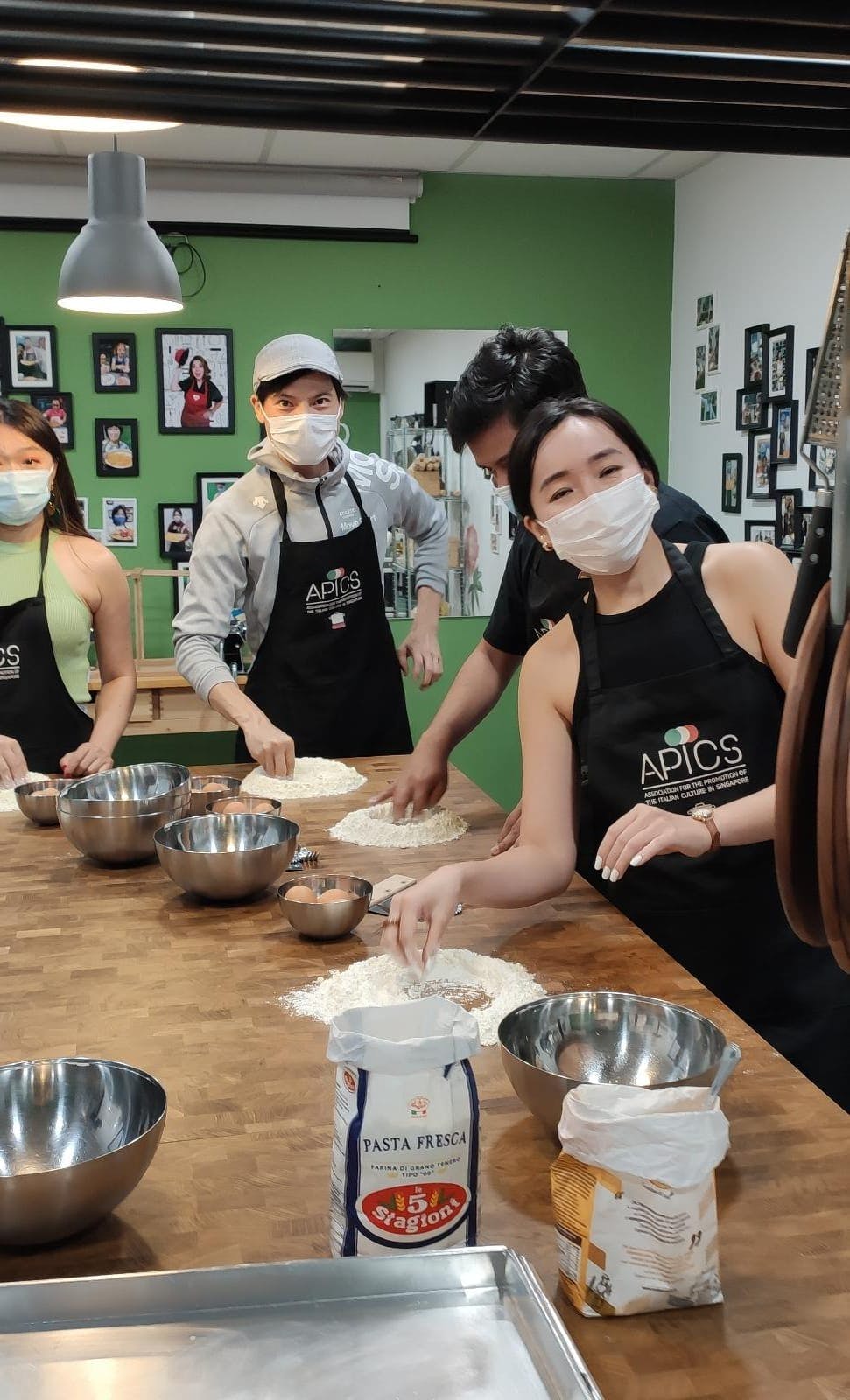 Learn more about Casa Mia Coliving
We are already planning and looking forward to all of our upcoming events. If you have any recommendations we would love to hear from you, so just reach out to the team. In the meantime, why don't you check out our Facebook page to view any upcoming or past events we've held! And if you are looking for a new home in Singapore, check out this post about How Casa Mia Coliving Makes It Easy for Young Professionals to Move to a New City