Work Hard, Play Hard
My parents always said this so you might be used to (and sick of) hearing this… but it's true! Whilst you're out here, you want to make the most of it. Meaning, you will want to travel and explore new places and cultures but you are also here to study. Going abroad, especially to Singapore, for studies is an amazing opportunity. Take advantage of it! Set up a realistic schedule for study time and other activities. University here can get pretty hectic. You may be used to your routine at your home university, but there is a high chance that you'll experience a totally different university life here! Exam styles, participation grades, group work just to name a few…
Making New Friends 
Making friends whilst you're abroad is key! It is also important to have friends from different circles. When I came to Singapore I had friends from my university, friends from different universities in the same country, and also friends from different universities across Europe. I also made an effort to become friends with local students in my classes. Thanks to my local friends I got to experience the 'real Singapore'. They took me to the best hawker stalls, taught me some Singlish (not always the friendliest of words), and helped me when it came to university admin tasks (bidding on courses was not a thing at my university in the UK). It's not always easy making new friends. Usually, your university will have events planned for you to meet other exchange/international students. Attend them! I met some of my closest friends at these events! Alternatively, if you join a coliving operator, like Casa Mia, there may be a chance that they have a community and run monthly events. These are great opportunities for you to meet new people. 
You can learn more about the importance of friends when moving abroad, and how to easily make them, here!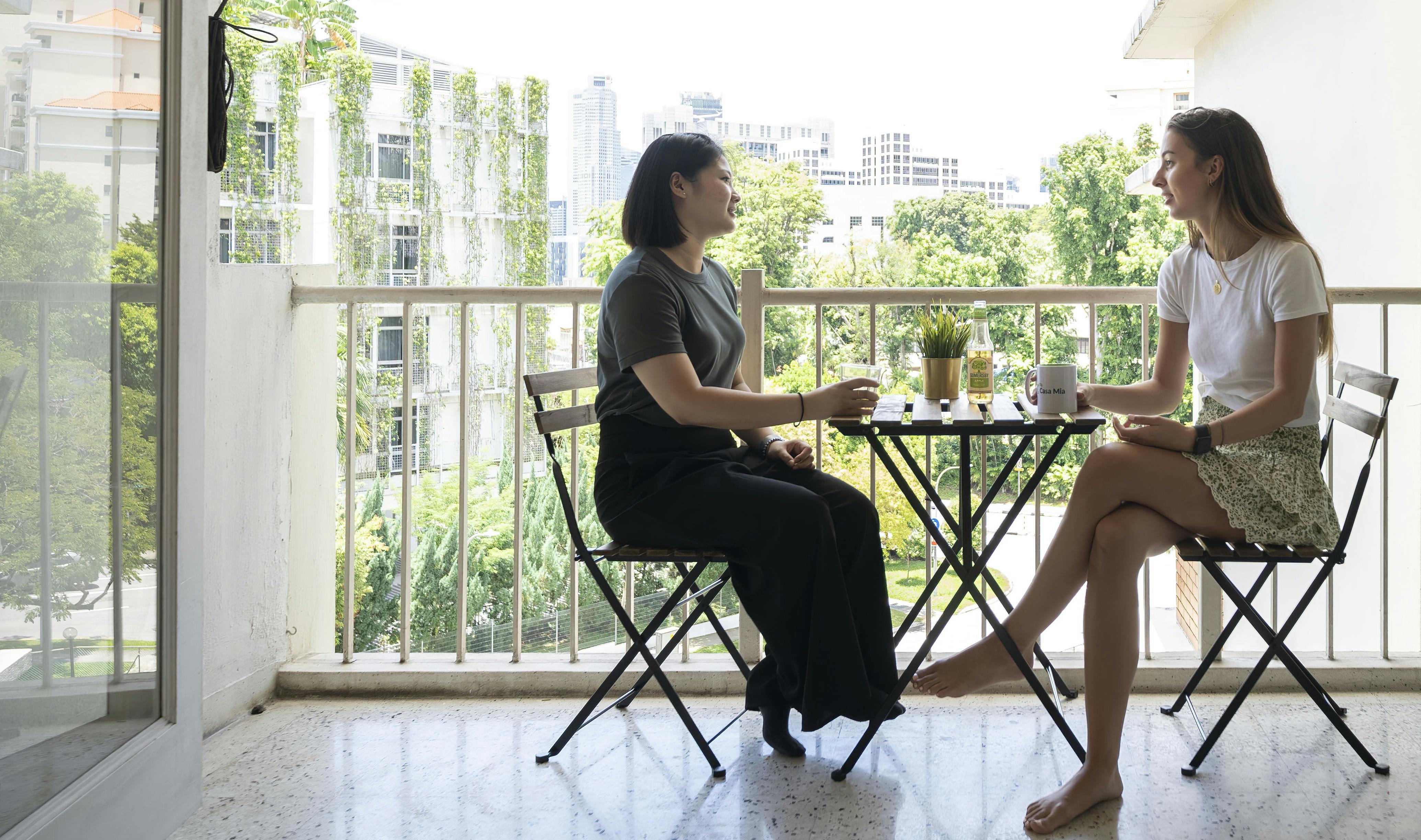 Right Accommodation 
When I found out my student exchange would be in Singapore, finding the right accommodation was one of the first things on my to-do's. Back then (in 2019, not that long ago), there weren't as many coliving operators and my host university didn't give us much information about the various accommodation options available to us. I know a number of students ended up sharing small rooms at an absurd cost. There were also a few shady operators that allowed more than 6 people to share a home (I now know this actually goes against URA regulations), which ended up being a nightmare to deal with. If I were to come to Singapore now as a student I would either explore what coliving has to offer or opt for standard apartment rental. 
Coliving not only provides a ready-to-move-in space (there's nothing worse than having to buy furniture and small bits and bobs if you are only intending to stay somewhere for 6 months). It also offers a range of benefits specifically tailored for young individuals in a new city. Living in a coliving home fosters a sense of community and enables networking opportunities with like-minded individuals. It alleviates the stress of setting up utilities and furnishing the apartment, allowing you to focus on your studies. Often coliving is a lot cheaper than renting a whole apartment. Especially if you are fine to share a bedroom with a friend, you can find beds starting at $1200/month (here for more information).  
On the other hand, if you have a higher budget, are staying in Singapore for more than a year, and are keen for a little more privacy, you might be better off finding a standard apartment. That being said, it can be quite challenging due to high rental costs (more on that here), limited availability, and strict rental regulations - the process may involve complicated paperwork, deposits (it is pretty standard for some landlords to ask for a two-month upfront deposit), and engaging with real estate agents.
Therefore, exploring coliving options can provide a hassle-free and convenient solution for students and fresh graduates seeking a comfortable and socially engaging living environment in Singapore. You can find affordable and convenient student bedrooms at Casa Mia Coliving, here!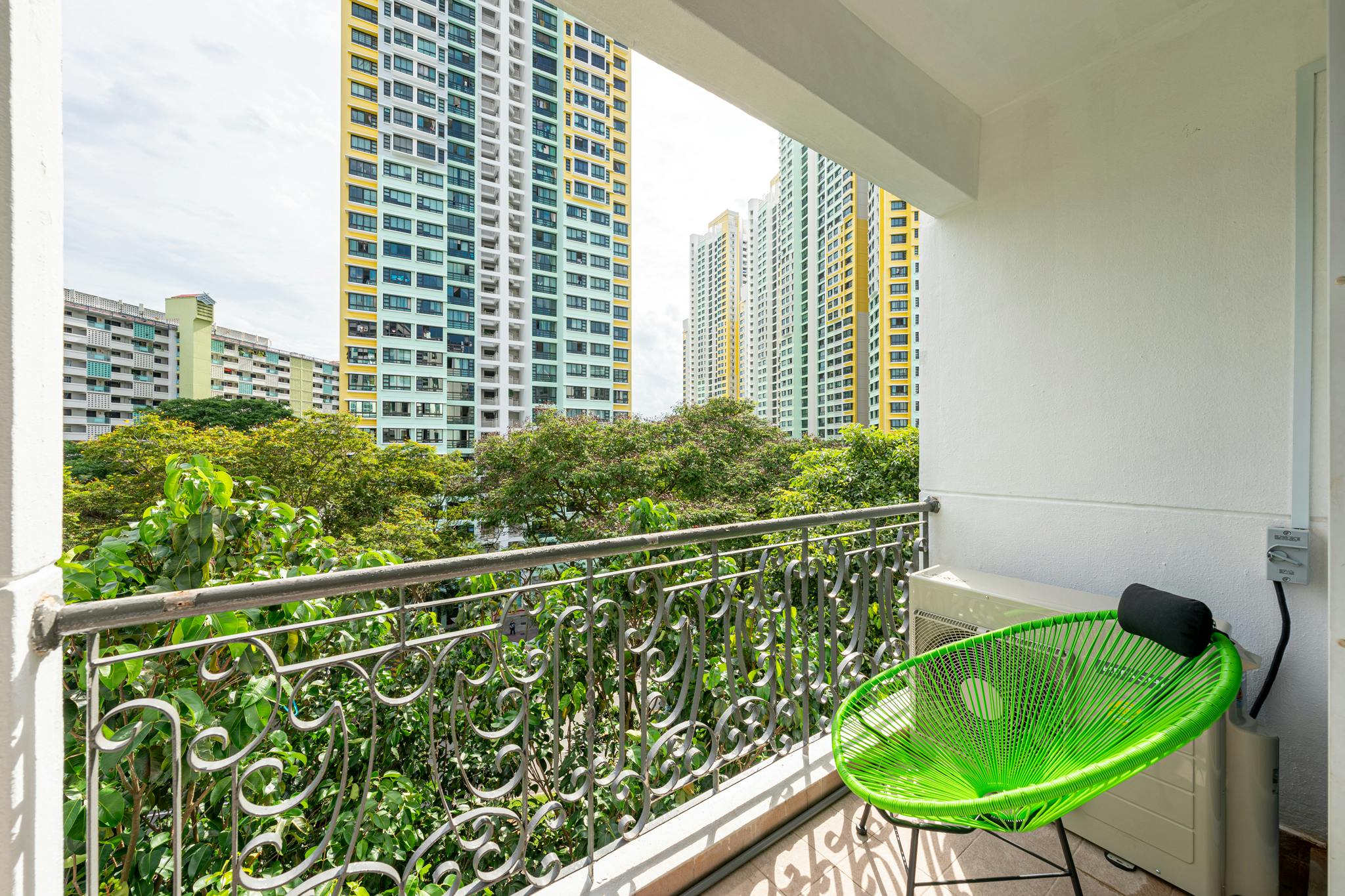 Striking a Balance 
You'll need to be able to find a balance between studying and fun. It can be so tempting to join your friends at The Exchange and Ce La Vi on a Wednesday or for a late-night boogie at Skinnys. Being able to juggle these two will become important as you'll want to experience these nights out without the 8 am lecture you have the next morning creeping up on you. On that note...
Travel, travel, travel
One thing I wish I did more of was traveling. Unfortunately, the second half of my exchange was affected by covid (I had intended of travelling a few months after my exchange, rather than multiple times during the exchange). Travelings offers a unique opportunity to broaden horizons, gain global perspectives, and develop intercultural competence. By immersing yourself in a new environment, you can enhance your understanding of diverse cultures, traditions, and ways of life. This exposure fosters tolerance, empathy, and other valuable qualities. (All of these things are great if you are keen on joining coliving, as you will be meeting lots of people from different backgrounds!) Find some of our teams favourite travel destinations, here!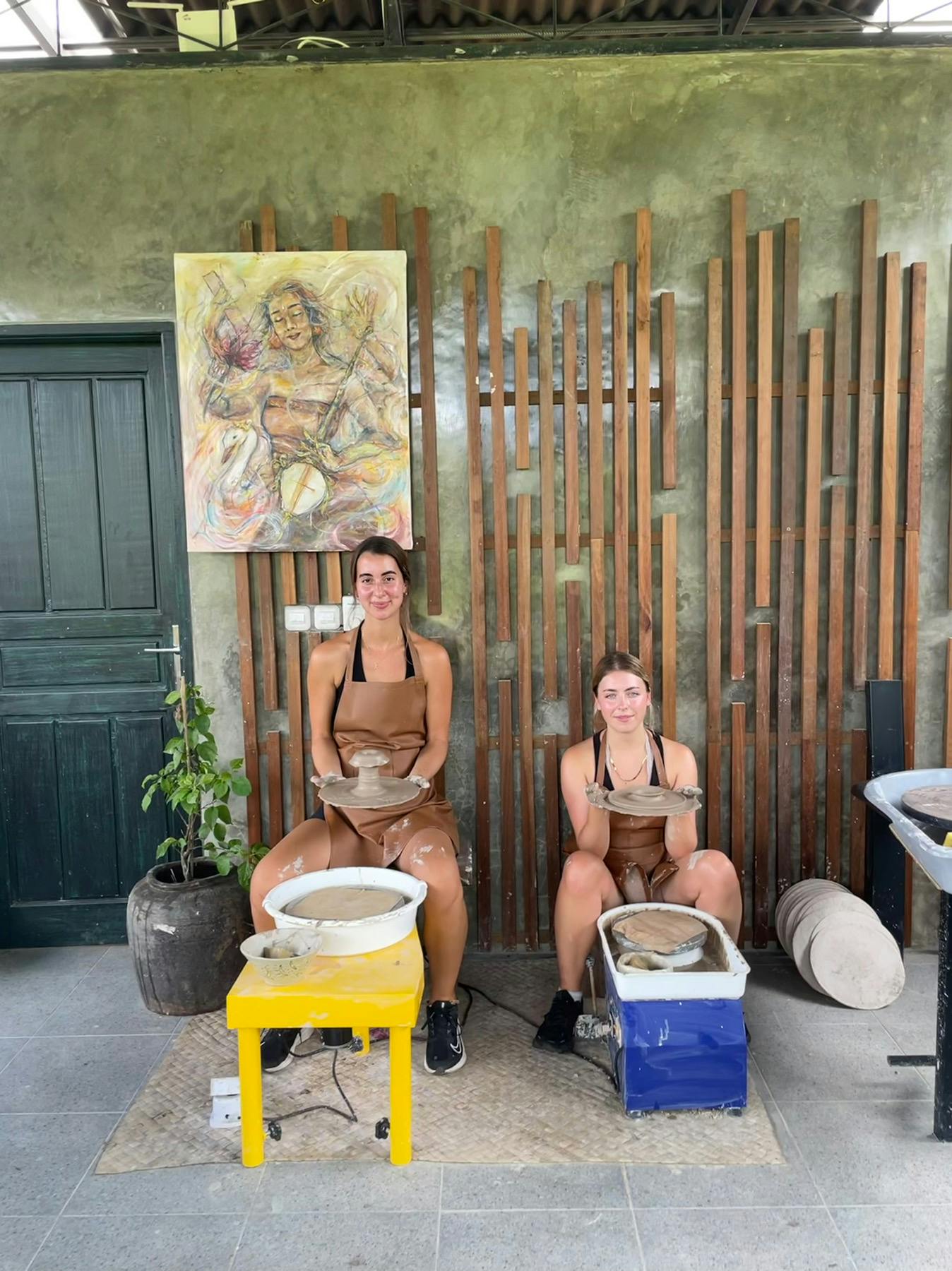 However, while it is essential to explore and embrace these opportunities, maintaining a balance is equally crucial. If you know you have an exam or group presentation coming up, plan your travels after this. Don't embody that stereotypical exchange student that never contributes to any of the work :/
Smart Spending - How To Budget
Urgh, the thing I hated the most. Budgeting. Singapore is known for its vibrant lifestyle, and diverse attractions, and can be quite expensive. It is important to manage finances effectively to make the most of the experience while staying within your budget. By creating a budget and tracking expenses, you'll be able to prioritize your spending and avoid unnecessary expenses. There are definitely ways you can be savvy to save some $$$. For example, nights out here tend to be quite expensive. Buying alcohol at duty-free once you arrive is a smart way to spend a little less. Wednesday nights are great for the ladies as you don't pay entry at most venues (and even get a few free drinks, sorry gents, not for you). Other things include utilizing the efficient public transport Singapore has to offer, or exploring different supermarkets (I only used to shop at Cold Storage when I came here but there are tonnsss of supermarkets with products that have the same quality products at way cheaper prices). Also, eating at hawker markets can also be a tasty and wallet-friendly alternative to fancy dinners. Check out our Smart Spending Guide, here!