You may have realised that Singapore ranks pretty high in many rankings, such as in the 'World Competitiveness Ranking' by the Institute of Management or the 'World's Best Cities To Live'. However, Singapore also ranks pretty high in 'Most Expensive Cities' and currently is tied in second place with Paris (according to The Economist Intelligence Unit). Fret not, we've got you covered! Read on to learn how to be money-savvy in Singapore.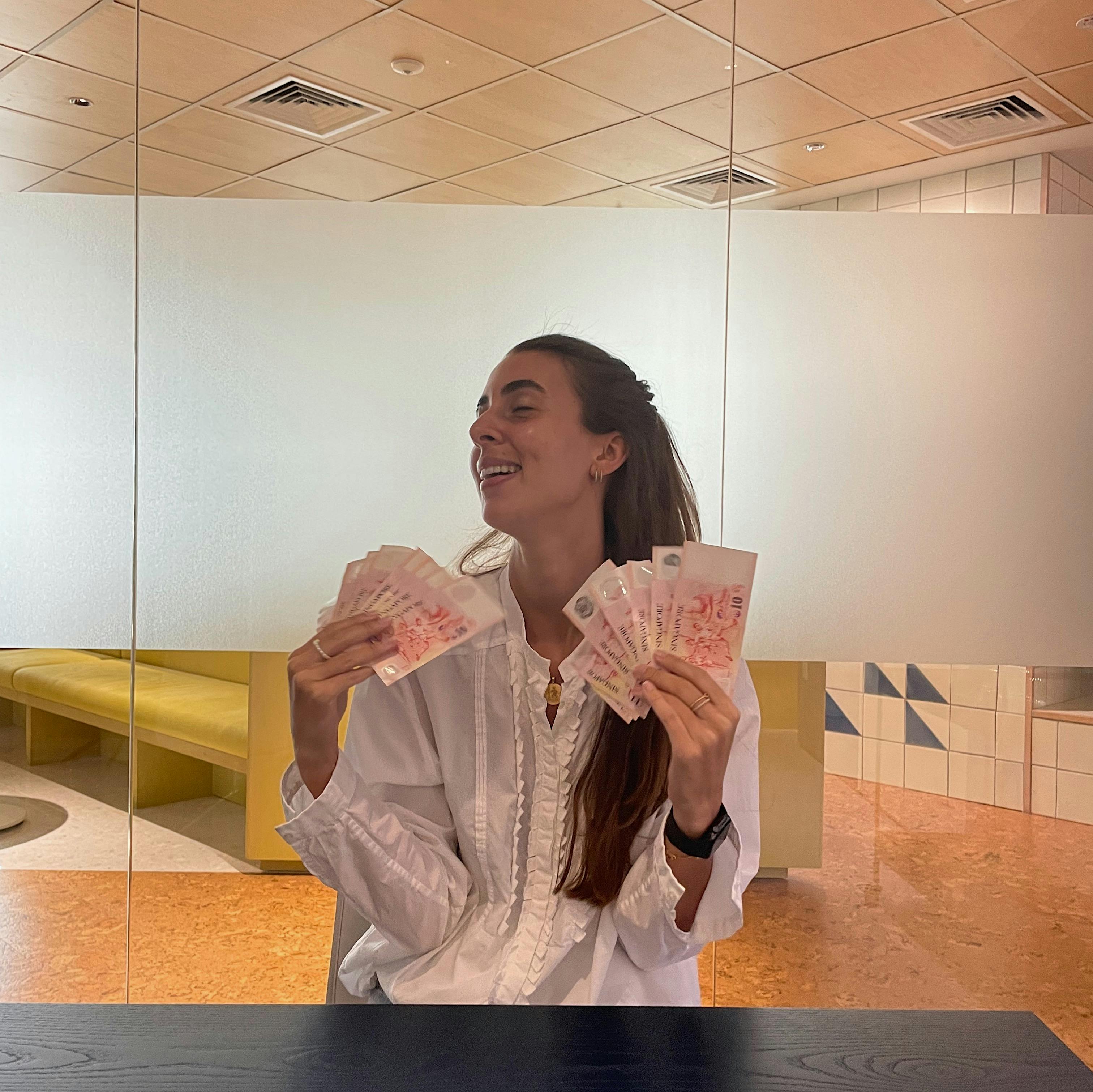 Accommodation
So, what are the typical things that are expensive in Singapore? Accommodation is one of them. Renting and buying homes in Singapore can be very pricey, if you are just looking to rent and want to be money smart, then you are definitely in the right place. Coliving can offer you cheaper alternatives to renting in Singapore. Check out our infographic in this blog to find out more about the average rent for a 1-bedroom in these locations.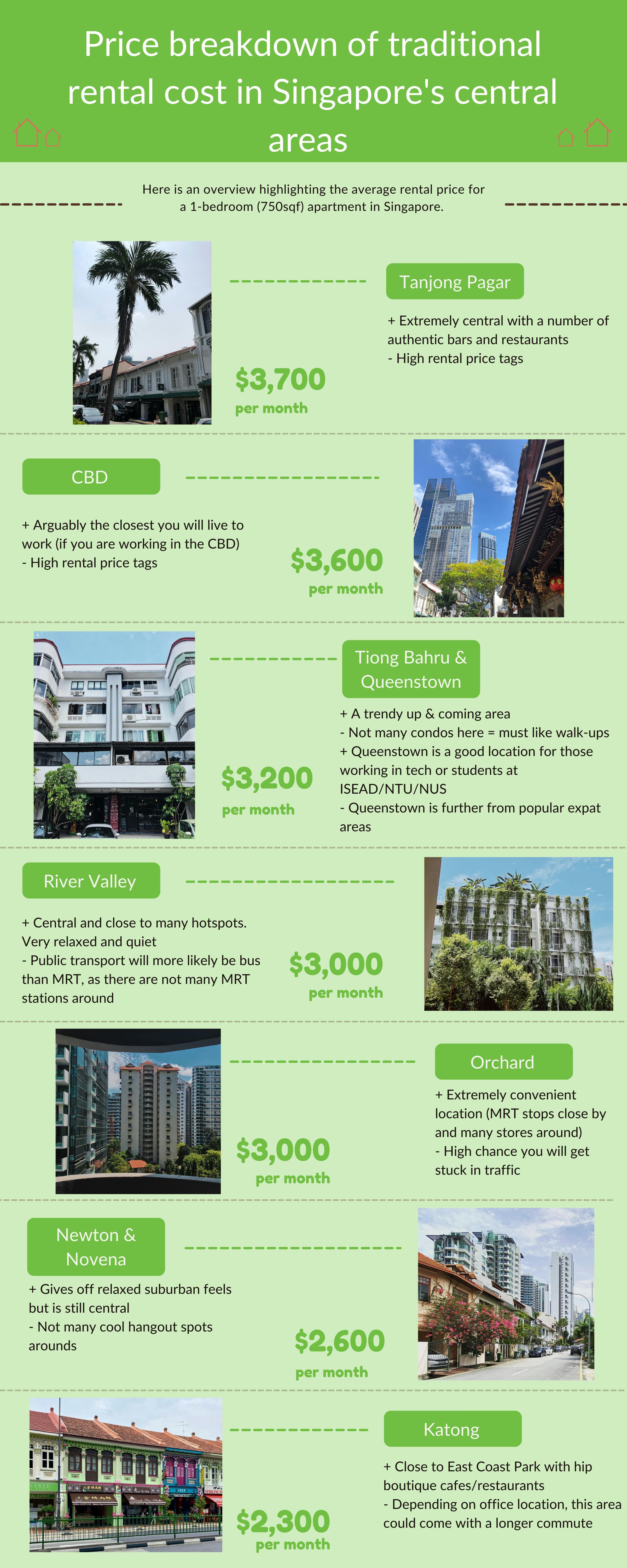 Food, food, food
Another thing that can be expensive in Singapore is food. Both grocery shopping and dining out can be expensive, but like most things in life, this depends entirely on you. If you are looking for fine dining there are plenty of Michelin star restaurants to choose from in Singapore. Fun fact: As of 2021, there were 49 Michelin star restaurants in Singapore. One of these is a hawker stall! If you are new to Singapore and wondering what hawkers are, they are an integral part of Singapore's culture. Simply (emphasis on simply) put, they are like big food halls. You can find a large array of cuisines in these hawkers, with stalls serving Indian, Malaysian, Chinese, Thai (even Turkish) food. On average you will be able to find meals here ranging from $5-$10, pair it with a fresh lime juice for $1.50 and you'll find yourself a dinner for less than $12! There are hundreds of hawkers around Singapore, so you'll be sure to find one wherever you live.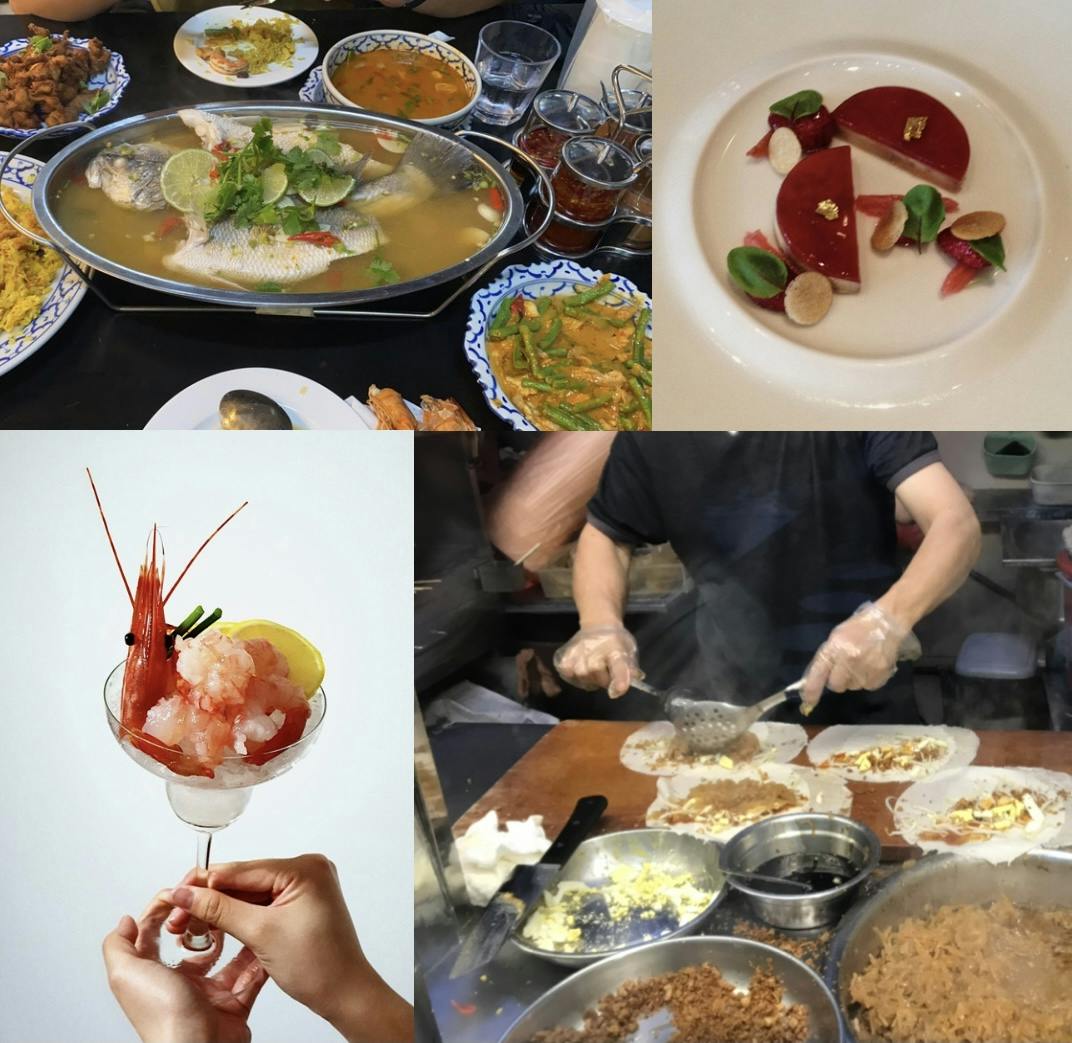 Wet markets are also an extremely popular spot for grocery shopping! Similar to hawker centers, these are local markets where you can buy fresh produce for a fraction of the price that you would be paying in supermarkets like Cold Storage. Check out this blog to see how much you can save by shopping at a wet market! Apart from the standard supermarkets, there are also whole food stores, such as Little Farms where most products tend to be a little bit more expensive. A great alternative is doing your weekly shop online, for example with RedMart. Extremely convenient if you are looking to buy the same products on a weekly or monthly basis and also more cost-efficient than going to one of the traditional stores. Again, this depends on the products that you are buying. If they can be found locally it will be cheaper however, many products are imported so be prepared to pay a little extra for some good Parmigiano or wine. On the note of wine, be prepared to pay more for alcohol in Singapore because of a fun little thing called the 'sin tax' ;)
If you are a member of Casa Mia Coliving, don't forget to check out our exclusive partnership programs to get a few discounts here and there ;)
Getting around town 
If you are planning on buying your own car, well then this blog will probably not be useful for you (lol)! Purchasing a car in Singapore is tremendously expensive, that's why most people will just rely on the use of Grabs (local equivalent to Uber) or public transportation. Both options are fairly cheap and will get you around town quickly. 
Did you know that Singapore's public transport is amongst the highest rated in terms of affordability and efficiency? Very rarely will you find yourself waiting for a delayed MRT (the name for the local subway) here! On average a 20 minute MRT or bus ride will cost you $1-2, whilst a 20-minute taxi ride will cost you $10-15, very affordable if you compare it to any other large city.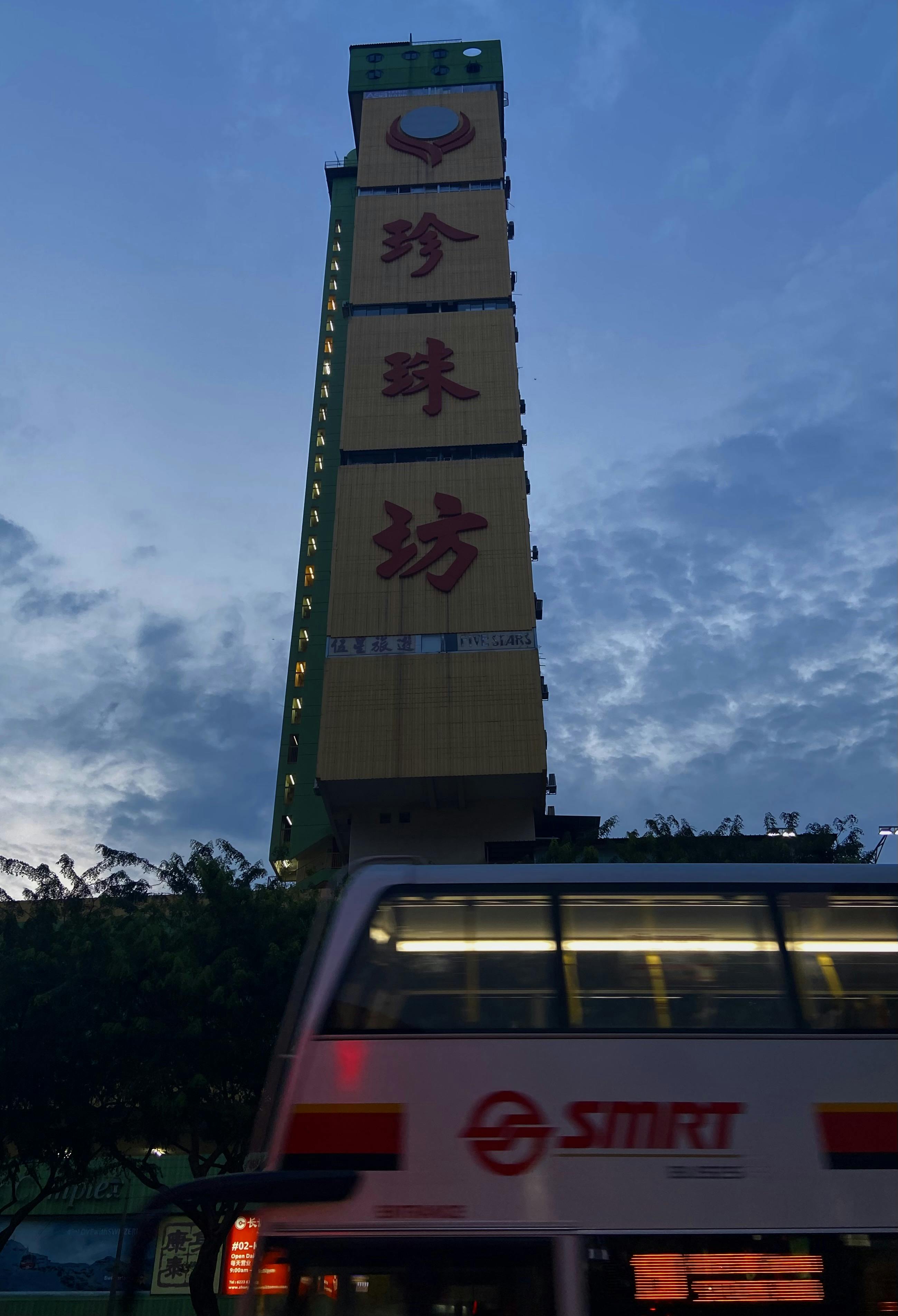 Getting around Asia 
Now onto the more fun things, how expensive is it to travel outside of Singapore? Pre-pandemic, travelling to nearby countries such as Indonesia, Vietnam, Cambodia, and Thailand was very cheap. You could easily do an extended weekend in Bali or Phuket for less than $300 (including flights). Again, this depends on what sort of holiday you are after. There are plenty of good and cheap hotels and hostels around Asia. Of course, there are also luxurious 5-star hotels that will make the trip a little more expensive. 
Small things that add up…
What are some of the other small things that people don't tend to think about? Utility bills, wifi setup, mobile data, gym memberships? Well, if you are looking to stay in a coliving apartment utility bills, wifi setup and other maintenance issues will be paid for by your coliving host (click here for more details on this). Great right?! If you are staying in a standard apartment there are a few things to note: 
Most landlords will expect a quarterly servicing of air conditioning units. Usually, the servicing for one aircon unit will be around$30-40. There are usually 2-4 aircon units in 1-2 bedroom apartments, so you are looking at about $40/month. 
Utility bills again depend on your habits but usually, they will be around $100/month (for single occupancy in a 1-bedroom apartment)
Maintenance call-outs will vary depending on the issues but these can usually be solved for a good price too!
Gym memberships 
Gym memberships can be anywhere from $70-$200/month depending on where your gym is located, what sort of membership you get, and its popularity.! At Casa Mia Coliving we have partnered with ClassPass! ClassPass credits allow you to try out as many places as you want, whether that is a normal gym, a yoga studio, a spinning studio, or even a boxing ring. ClassPass also partners with other non-gym-related outlets, you can use your credits to book a massage, manicure, or even physiotherapy. If you are not sure what gym you want to join, try out ClassPass. 
Mobile data
Mobile data can be very cheap in Singapore! If you are looking for phone plans that mainly focus on data and only a few on-call hours and text messages you can get contracts starting at $10/month. Here is a list of the popular providers in Singapore:
Office Space 
If you are looking for a space (outside of your home) to work in, there are a few hot desks around Singapore. We have partnered up with FLYDESK which allows individuals or groups to find the perfect flexible workspace. FlyDesk offers some of the best coworking spaces with the highest standards of comfort and performance, all over Singapore! With FLYDESK you can have access to free trials and also buy credits to continue to enjoy a hassle-free booking experience. If you are a Casa Mia Coliving member you will, of course, have your personal desk and chair however if you are looking to mix it up check them out! (If you are a member of Casa Mia Coliving, check out their discounts in our Facebook group!)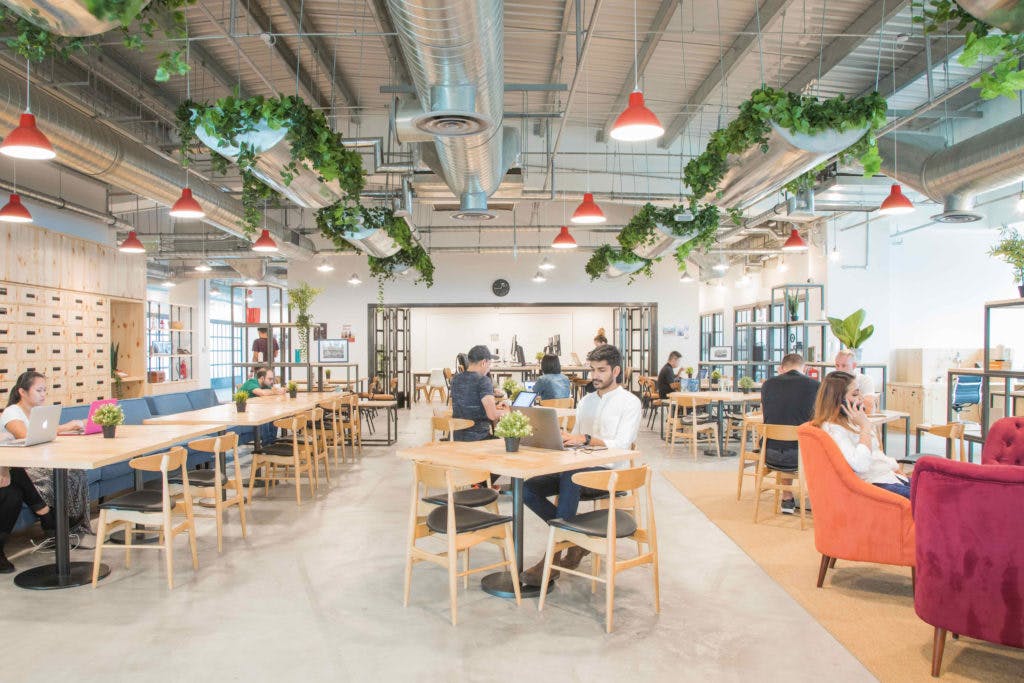 Be smart about it!
Of course, there will be things in Singapore that are just more expensive compared to back home. Then again, will you find good on-the-go coffee for $2 in London? There are ways to be money savvy in Singapore and the longer you live here the easier that is to find out, but hopefully, this blog has helped you out a little. If you are still looking for more information, why not check out Best In Singapore! The team behind Best In Singapore is dedicated to creating the most dependable consumer-focused review platform in Singapore. They test and inspect each item or service, do research and more to ensure they are promoting the best products and services in Singapore. Check them out here!
The best way to start your money-savvy life in Singapore is by starting with looking for alternative cheaper housing. Check out our blog to see whether coliving is for you!