To figure out whether coliving is for you, you will need to know what sort of things you are even looking for in your next accommodation. So let's get straight into it!
Ask yourself some of these questions:
Do you want to save on rent or do you want to splash the cash on your own apartment?
Are you looking to build a network of like-minded individuals?
Are you comfortable with sharing common spaces such as the living room and kitchen (and bathroom if you don't opt for a master bedroom)?.
Do you want to buy all of the furniture?
Do you mind having to set up your own utilities and WiFi?
These questions cover the core of what coliving is about. Let's have a closer look. 
Coliving comes at a lower cost 
Coliving is a lot cheaper than a traditional apartment in any major city. As you may have read in our previous blogs, the average rental price (for a traditional apartment) comes at a much higher price than a coliving room would. Typically you will be spending between $950-1800/month for a room in a coliving home at Casa Mia Coliving (vs. $3,000/mo for a one bedroom in the same locations in Singapore).
Affordability is one of the main differences between traditional vs coliving homes. If you are someone who would rather save a little on the rent, opt for coliving. Instead of looking for a traditional apartment and having to trade off on either the location (far away from the city center is cheaper) or on the size (cheaper central apartments typically are a lot smaller), coliving is a much smarter choice. All coliving homes have modern furnishings and include everything, even MORE than you would find in your traditional apartment. 
Expand your network
Another major positive aspect of coliving is the community and network it builds. However, coliving is not only for extroverts who love a social setting. Even if you are a little more reserved, having a community and people surrounding you can take away a lot of the loneliness people may feel when moving to a new city. We recently interviewed a new Casa Mia Coliving member to get her views on the moving-in process and what she loves about Casa Mia Coliving, catch it here! Granted you may already have your own group of friends, having a new mix of people in your network (especially from a similar industry and age group) can be extremely refreshing! Coliving communities also bring together new and old members through exciting events and activities, check out our recent blog on our fun monthly events, as well as our newly introduced excursions!
Another aspect that falls hand in hand with the community is the reduced risk of uncomfortable interactions with housemates. Late rent payments, splitting deposits or having to chip in for damage repair costs that aren't your fault are a number of things that could cause friction and frustration among housemates. This ultimately creates a toxic and unpleasant environment. These things rarely happen with coliving. Every individual pays their own rent, completely independent of the other housemates. If others don't pay there aren't any consequences for you.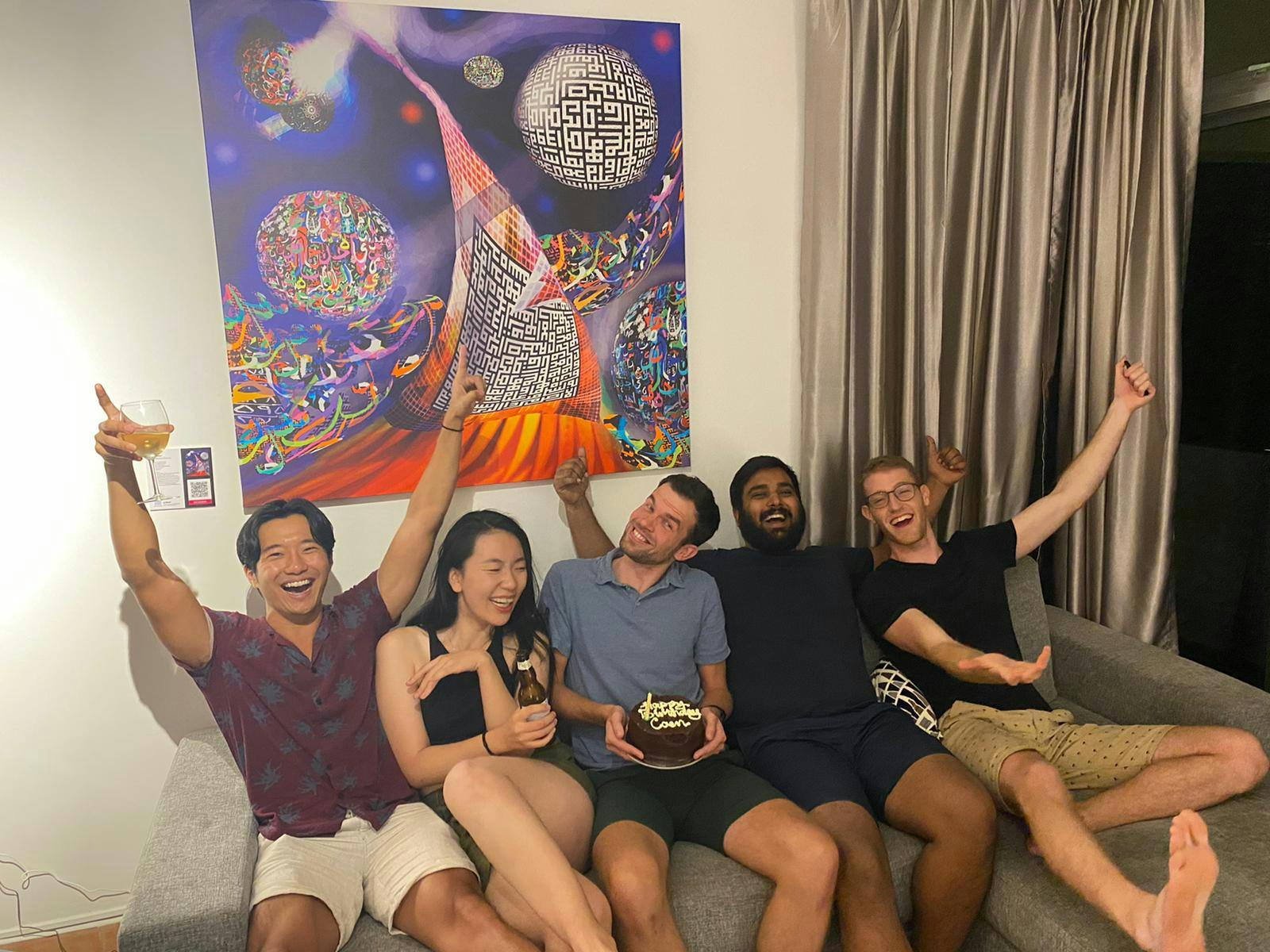 An enriched community through shared communal spaces 
The benefit of having the community at home means shared communal spaces. Spaces such as the living room as well as the kitchen and bathroom, if you opt for a common room, are shared amongst the housemates. The shared communal space are great, you can do a games or movie nights at home or you can cook a big feast together. With this community you can share and learn new things about different cultures, ways of life, even learn how to cook new dishes! If you want your own space you can always go back to your private bedroom to enjoy some alone time, completely up to you. Getting a large bedroom in coliving will still cost you much less than your own place -- check out the price of Master 1 at Elizabeth Heights, which comes with its own lounging area and two balconies.
No need to purchase ANY furniture! 
In Singapore, a number of apartments will come 'unfurnished' or 'partially furnished'. The terminology of this varies from country to country. Here, unfurnished means nothing at all, not even any white goods (fridge, washing machine, etc.). Partially furnished means white goods, but that's it. No bed frame, no storage cabinets, just big electrical goods such as a fridge or washing machine. Another aspect which may be a deciding factor is the furnishing styles of apartments in Singapore. If you are particular (or passionate) about this you will quickly find the furnishings in Singapore tend to be somewhat exotic. Therefore, if you are looking for a fully-furnished apartment with a modern and trendy touch, coliving is the perfect option. At Casa Mia Coliving, each apartment is carefully curated and there is no need for you to waste your time on buying any furniture and furnishings!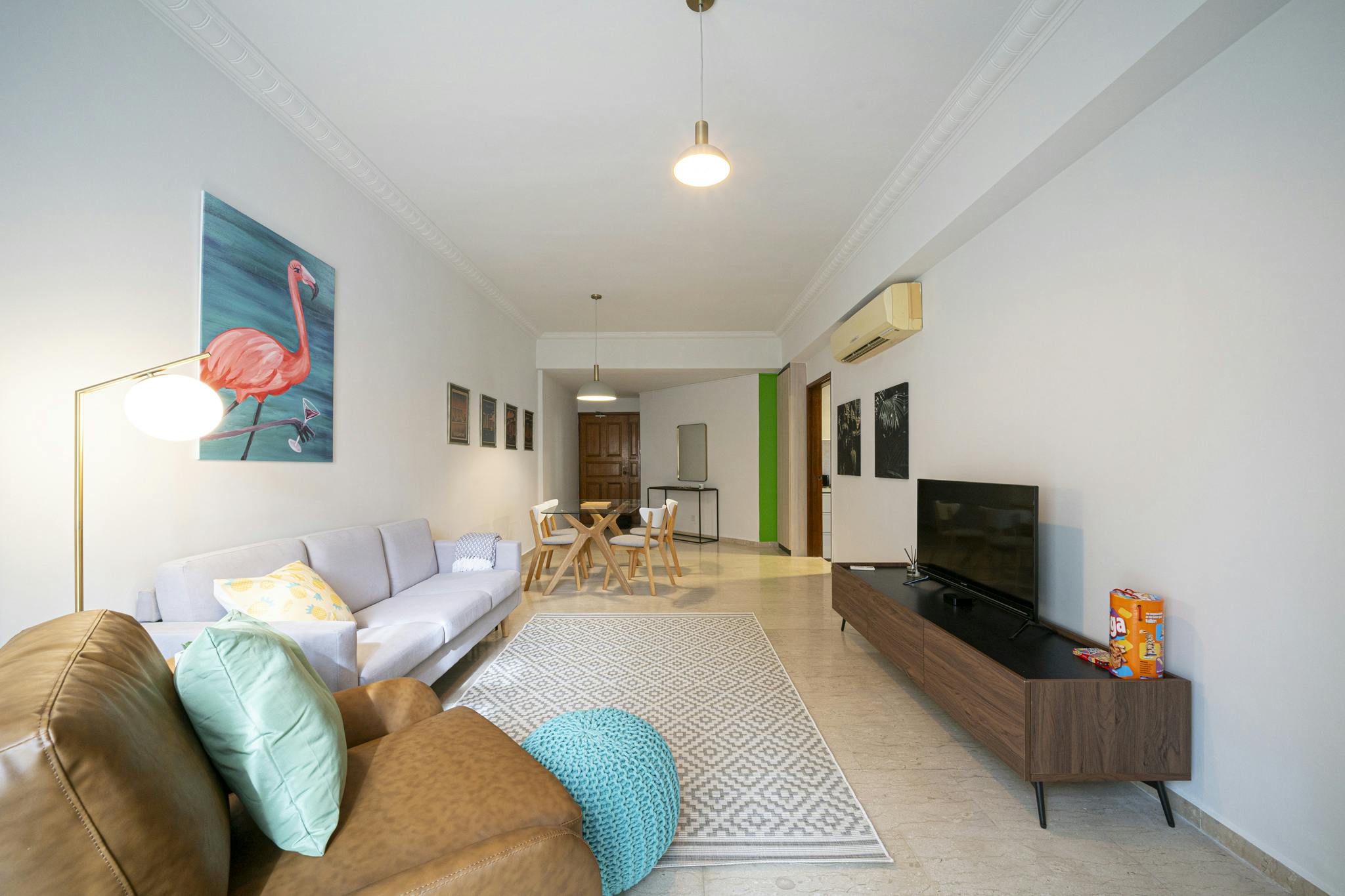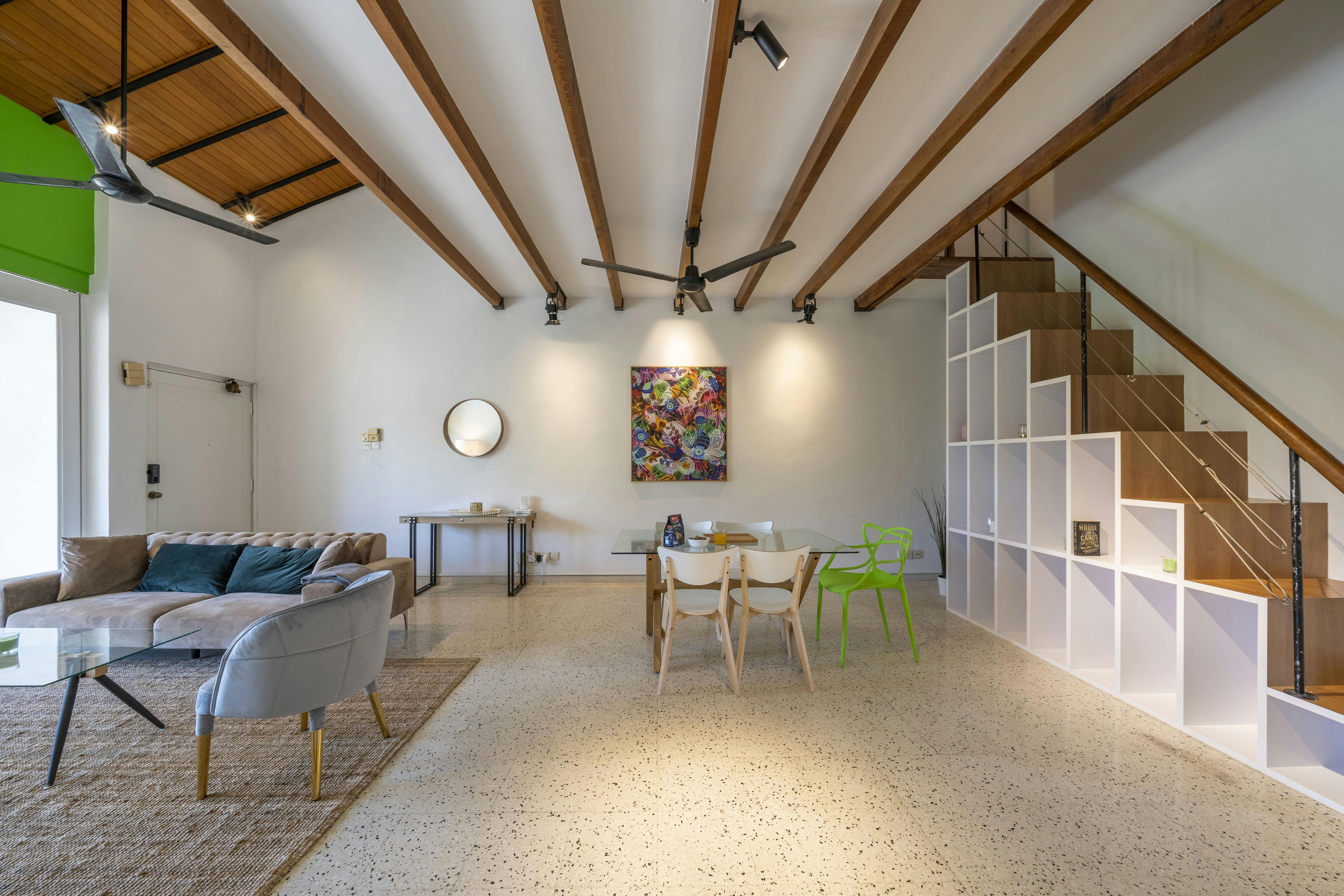 Just pure ease…
As you may have realised by now, coliving is here to make your life easy! Other things that may sway you to decide on living in a coliving apartment is that there is no need for you to set up anything like bills or utilities. As small as they may seem, they can be a real hassle. Setting them up in time for your arrival, transferring them when you move apartments, or cancelling them, they tend to be long and annoying processes. This can easily be avoided when moving into coliving apartments. At Casa Mia Coliving they are not only set up for you, but also paid! Interested to learn more about what is covered in Casa Mia's monthly rates? Read it up here!
So, is coliving for you?
These five points should help you decide whether coliving is for you or not. If you want to learn some more about coliving in Singapore, why not read our blog post here Why Coliving: More Than Just A Room For Rent. If you have made up your mind and you know coliving is the solution for you, check out our post, How Casa Mia Coliving Makes It Easy For Young Professionals To Move To A New City!