Australia 
Starting off with the furthest destination. One of our favourite destinations to travel to (whilst we're on this side of the world) is Australia! There are sooo many different places you can visit and depending on your trip itinerary we can recommend various places. 
Sydney
Think of Sydney and you'll envision the sparkling harbour where the Sydney Opera House and the Harbour Bridge lie. You could argue that Sydney has it all; beautiful beaches, tasty food, lots of culture, and just overall good vibes. Some of our favourite 'touristy' things to do include visiting the Sydney Opera House and booking a ferry to take us along the harbour. The Bondi Icebergs pool is one of the most photographed pools in the world (and there's no doubt why). The food in Sydney is unbeatable. 
For more authentic recommendations, check out these below, from our sales manager:
Stocking up on the $1 avocados! (If you live in Singapore, you'll most likely only buy avocados if you're in a 'treat myself' mood. Most of the time you end up spending $4 for one avocado that is then moldy and brown inside)
Visit a Farmers Market on the weekend
Check out Paddington area, a beautiful (and popular) suburb full of cool restaurants, trendy bars, and boutique stores
Mapo Ice Cream is tasty. Our favourite flavour was the vegan pistachio, super creamy and fragrant 
Be prepared to clock in your steps, there's lots to see in Sydney! 
Melbourne
People seem to have a love-hate relationship with Melbourne. On one hand, you get people that say "Melbourne is great, there is so much culture and they have the best coffee shops and rooftop bars!" On the other hand, you also get people that say "everyone is coffee obsessed, wearing black, there are too many bars and it's cold." That being said, the stereotypes are true; there are lots of coffee shops and bars and the weather can be temperamental. But these are the things that make Melbourne fun to discover! Think 'cool girl / cool boy city vibes'. There are events going on left, right, and center and there is always something to do!
Our recommendation:
Perth
Supposedly Perth has been voted as one of the most 'boring' places in Australia. But this is what makes it great. You don't feel like you're in a busy, bustling, hectic new place but can take your time to enjoy the great things that this laid-back place has to offer. The sunniest capital in Western Australia has some of the most beautiful, long stretches of beaches, national parks and is a great spot for a road trip! What we can highly recommend is taking a trip to Rottnest Island (25 minutes to 45 minutes by ferry, depending on the ferry operator). 
Cambodia
Temples of Angkor Wat and Ta Prohm 
We're sure there is lots more to do in Cambodia than to visit only the temples of Angkor Wat and Ta Prohm but we haven't been recently so don't want to recommend purely reading Google recommendations. These two temples were definitely a must when visiting Siem Reap. We recommend going to Angkor Wat for sunrise and then visiting the Ta Prohm temple afterwards. The Ta Prohm Temple is famously known to be featured in Tomb Raider. Please note for both temples and out of respect to Cambodian religion, shoulders and knees should be covered. The temple provides schals to cover up. 
Hong Kong
Hong Kong is only a four-hour flight from Singapore and is a great city to visit if you want a more 'Asian' experience than the one you are getting in Singapore. Quite often, we hear from members and friends that Singapore is so westernized to the point that it sometimes feels like you're not actually in Asia (this could be down to the fact that Singapore only gained independence from Malaysia around 50 years ago and even so, Malay cultural heritage is hardly visible in modern Singapore). On the other hand, Hong Kong is home to a number of historic landmarks, whether it is 14th-century traditional Chinese ancestral halls or Victoria barracks. There is lots for you to go see! Another great thing for you to do whilst in Hong Kong is to go for a hike up to Victoria Peak. The moderately challenging hike takes around three to four hours (depending on your general fitness levels) and you'll get rewarded with beautiful scenic views. Also, Hong Kong Sevens takes place here every year and is NOTHING compared to Singapore Sevens. Expect, fancy dress, lots of booze, early mornings, lateeee nights but a TON of fun.
Our recommendations:
Hire a junk boat and do island hopping (Tai O, Cheung Chau) 
Visit M+ (Asias' first global museum of visual contemporary art)
Iron Fairies (cool underground bar for the party crowd)
Ho Lee Foo (fabulous dinner spot)
Indonesia  
Bali
Bali, bali, bali. Probably the most visited holiday-spot amongst expats in Singapore. And for good reason. Flights are cheap and fast, accommodation is beautiful and wallet-friendly too and there are lots of great things to do. From hiking Mount Batur before sunrise to catch a spectacular array of lights, to snorkeling with turtles and dolphins to visiting beautiful hidden waterfalls in Ubud. There are lots of gorgeous outdoor activities.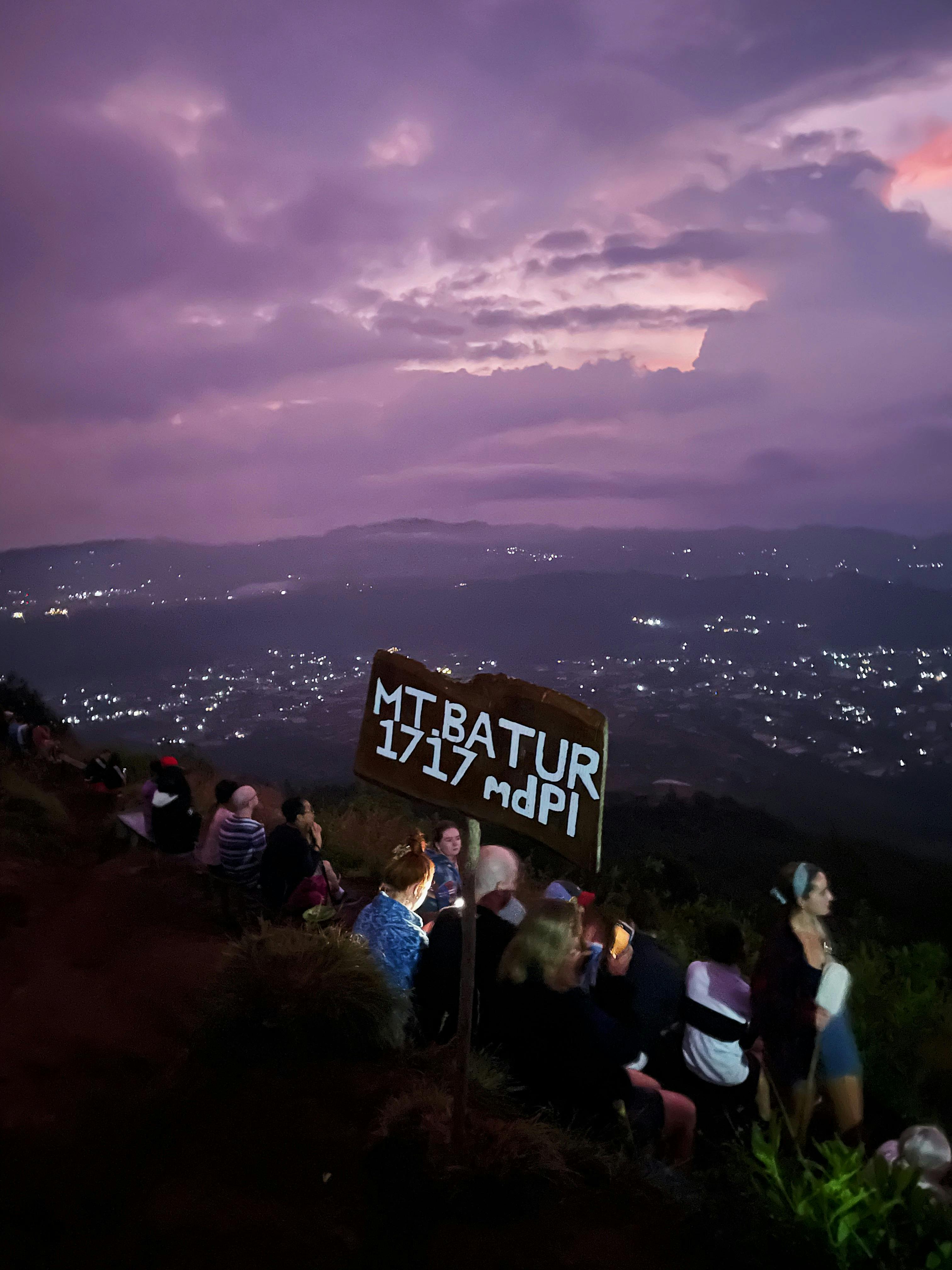 Bali also offers great nightlife, with lots of cool restaurants and bars around Canggu (avoid Kuta and Seminyak at all costs, over the years these two spots have become a little tackier) and Uluwatu (a cool surf spot in the south of Bali). There are many other small islands that you can visit by taking a short ferry trip. Some of the most popular ones are Gili Islands, Lembogan and Lombok.
Our recommendations (from this list you can tell just how often we go...):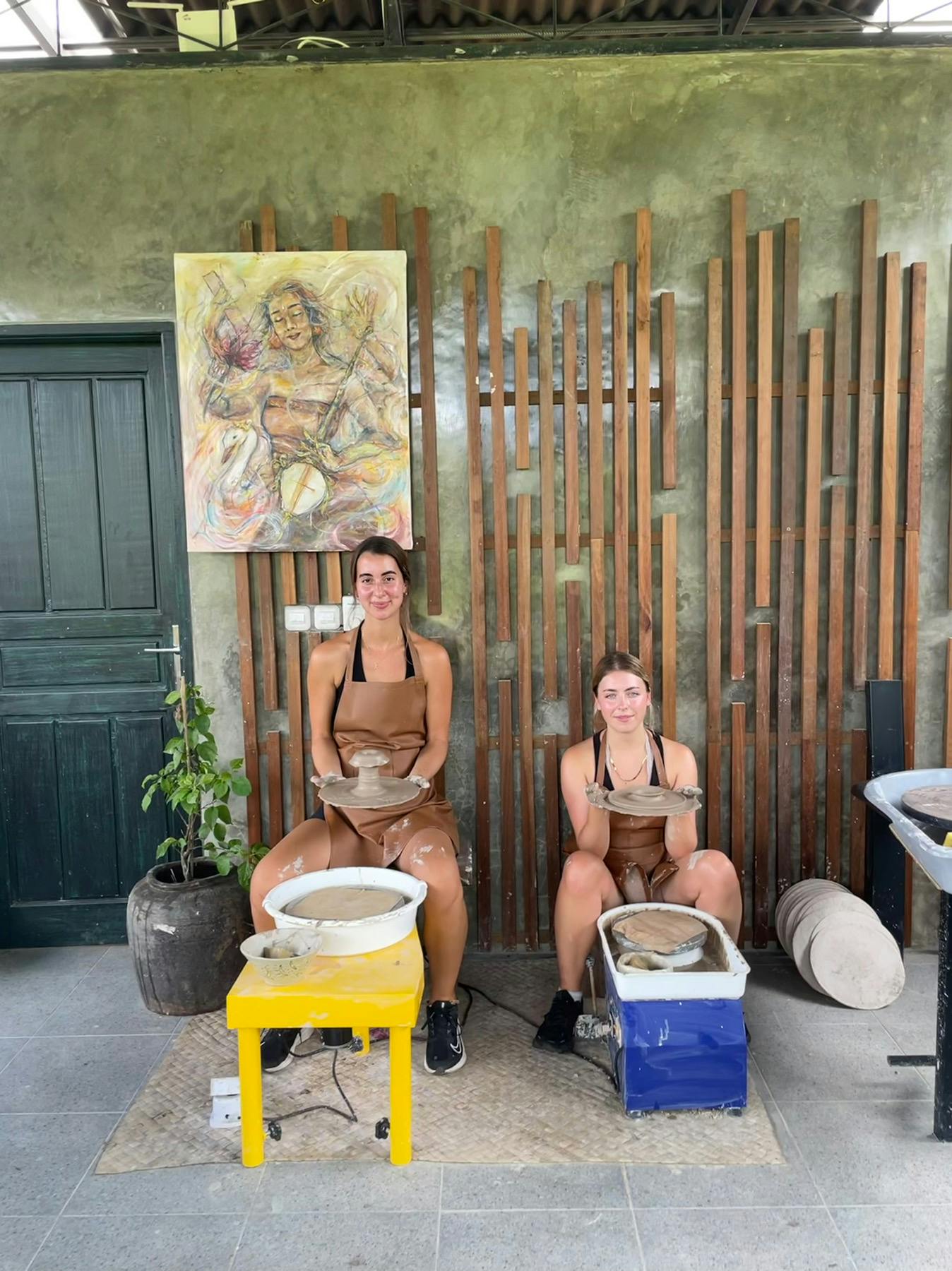 Cooking Class in Ubud

La Baracca Italian Restaurant in Ubud
Power & Revive Gym in Canggu
Yuki Restaurant in Canggu
Platonic Intimate Bar in Canggu
Suka (amazing brunch) in Ubud, Canggu and Uluwatu
Revolver (best coffee in Bali)
The Lawn Beach Club in Canggu & Times Beach Warung
Potato Head Beach Club in Seminyak (vibesss)
Da Maria in Seminyak
Morabito Art Villa (cool underground DJ's) in Canggu
Mason Back Room in Canggu
Black Sand (special brew prices on a Friday and late-night music) in Canggu
Sa'Mesa (communal-style dinner spot) in Canggu
Mosto Natural Wine Bar in Canggu
Restaurant Our in Uluwatu
Tabu in Uluwatu
Hot Box Yoga Studio in Uluwatu
Gooseberry Cafe in Uluwatu
Another favourite destination of ours in Indonesia is...
Sumba
There has been lots of chitter chatter around Sumba and we've heard that it is bound to be the next cool spot in Indonesia. Basically, the next Bali (but a little quieter). There isn't too much around just yet so wait a while until we update this blog with some more recommendations. But for now, this is what we recommend!
Once you get to Sumba (there are two airports, given it is twice the size of Bali, however flying there is a little trickier and will require either a layover in Bali). West Sumba is the more popular area, with most tourists coming here to see the beautiful coastline and the abundance of traditional villages. This area is also popular because of the Instagram-famous Nihi Resort. The white pearly beach (private beach only accessible for hotel guests) is also home to wild horses! Great for the gram.
East Sumba is a little less popular and you can drive for miles without actually seeing anything. There is lots of seaweed farming when the tide is low but is a great spot if you are looking for a completely remote area.
Our recommendations:
Visit local villages! Sumba has strong, preserved traditions which you will be able to see when you visit local villages. They have gorgeous and unique homes with tall pointed roofs made out of dried grass.
Take a trip to Weekuri Lake (a gorgeous crystal-clear lagoon) in the West of Sumba
Swim and relax at some of the most gorgeous, remote beaches (our favourites include Unknown Beach and Pantai Marosi)
See a local horse race
Japan 
Another favourite travel destination amongst locals and expats! There are loads of places in Japan that are worth visiting during the different seasons but two of our favourites are Tokyo and Niseko.
Tokyo
You will probably have heard that Tokyo is an expensive city. One of the most expensive parts of traveling to Tokyo will be your flights. Make sure to book them well in advance and during non-peak times. That being said you'll be able to find good accommodation at a budget-friendly price and there are lots of things to do in Tokyo that won't require you splashing the cash (it also helps that the Yen is currently weak, making it a great destination for tourists). One of the easiest things to splurge on is food. Did you know that Tokyo has the most Michelin-star restaurants in the world? Don't worry though, you can find Michelin-star meals for way cheaper, for example at Pizzareria e Braceria L'Insieme (talk about BOAB).
Our recommendations:
Raiding the convenience stores after a long day out exploring (pretty sure you can go off just eating their tasty onigiris for every breakfast). Some of our favourite things include fried rice and oden soup, nom.
Golden Gai - Shinjuku (great spot for bar-hopping)
Visit the Tokyo Metropolitan Art Museum
Shop at the trendy-stacked mall - Dover Street Market in Ginza (very modern, forward and sleek fashion can be found in the neighbourhood of Ginza)
We also recommend you to buy your Japan Rail Pass (if you intend on riding the bullet train or visiting neighbouring other cities such as Osaka or Kyoto) before you reach Japan, otherwise, it is more expensive.
Niseko 
Niseko, one of the snowiest places on Earth (read more here), is a great ski resort (lots of deep fluffy powder) in Hokkaido that has luxury resorts, luxury onsens and unique food & apres-ski (unique, if you are used to the traditional Swiss, Austrian or French style apres-ski). The best time to go is early December to February (bear in mind Lunar New Year falls between these dates which can make your stay a lot more expensive). If you are looking for a cheaper ski trip, there is still great snow in the months of March and April however, do note that some of the ski schools, rental shops, and restaurants will be closed.
Read more about skiing in Niseko, here!
South Korea
Seoul 
The favourite destination of our Head of Home Acquisitions and Community Manager; Seoul! High on our list is the Changdeokgung Palace (part of the Unesco World Heritage Site). This breathtaking palace was the primary royal residence for over 200 years. Leeum Samsung Museum of Art is home to a large collection of very traditional Korean art (there is modern and contemporary art found too, from both local and international artists). The museum itself is beautifully designed, with great architectural structures by Mario Botta, Jean Nouvel, and Rem Koolhaas. (There is also a sculpture garden you must visit!) If you are looking to stroll around, have a coffee and take a break between sightseeing we recommend visiting the historic district of Jongno-gu/Insta-dong (old meets new, quite an arty neighbourhood).
Our Recommendations:
Favourite dinner spot for great stew and very authentic atmosphere (we kept going there night after night) 고씨네 고추장찌개
Thailand 
Bangkok
Bangkok is often considered as the jewel of South East Asia. It offers an array of activities, historic sights, night and floating markets, road-rage, and traffic like you'll have never seen before, as well as great nightlife. There are a number of things we can recommend for you to do here. The Amphawa Floating Market is one of the oldest floating markets in Bangkok and is famous for selling fresh seafood. Here are some other famous floating markets:
Bang Nam Pheung – Known For Thai Food
Damnoen Saduak Floating Market – A Vibrant Place To Shop At
Tha Kha Floating Market – When Looking For Culinary Items
Bangkhla Floating Market – For The Quality Mangoes
Bangnoi Floating Market – Souvenirs And Seafood
Bang Nok Kwaek – Old Market Known For Thai Food
Wat Sai Floating Market – A Peek Into The Chinese Culture
Bang Phli Floating Market – Oldest Floating Market In Bangkok
Khlong Lat Mayom Floating Market – Offers Variety Of Thai Food
We also recommend you to visit River City. The art-focused complex is located on Soi Charoenkrung 42's riverside promenade and honestly, no other gallery can really compete. It is a four-story building with around 60 venues. Be that art galleries or antique shops. Also, visit the Gallery Shop offers products from world-renowned museums such as London's Victoria and Albert Museum (V&A), and New York's The Museum of Modern Art.
Want to mingle with the cool kids? Take a trip to Warehouse 30, a venue that is home to progressive galleries such as 333Anywhere and Aurum Gallery, plus several shops dedicated to the latest fashion trends and cool home decor. There are also cool restaurants and cafés within proximity.
Lastly, there are a number of malls in Bangkok that you should visit if you are a shopaholic. Siam Square is a large shopping area that at recently had a bit of a facelift making it an attractive hangout spot for the young and youthful ((with lots of great restaurants nearby, have a look at this blog for some of the oldest and charming ones). The two most famous malls here are Siam Paragon and MBK. Siam Paragon the first and the biggest world-class shopping destination in Thailand. MBK (Ma Boon Khrong Center)is one of the most famous fake markets in Bangkok.
Oh, the food. We've made a list. No explanation needed.
Local food recommendations:
Thongsmith: thai boat noodle
Taling pling: central thai cuisine
Greyhound: good thai/fusion style food
Chinatown food tour: the best way to do it is go with many people and visit multiple restaurants (order just the signature dishes at difference places)
Thong nua kao: thai style bbq
Zaew noodles: the og noodle shop that lots of thai people go to
Tatthai: more upscale foodcourt with lots of different thai food to choose from
Bar recommendations:
Maggi Choos

Penthouse Rooftop 
SEEN
Tropic
City
Bar.Yard
Violet
The Escape
Cactus
Vertigo
Spectrum 
Tichuca
No Bar Wine Bar
Unscene Wine Bar
Our Favourite Places in Singapore
Want to learn more about our team's favorite places around Singapore? Check out our blogs below:
What's next?
There's a ton of place's that are easily reached from Singapore and we can't wait to explore more. Do you have a destination that you think deserves a spot in this blog? Let us know, we're always open to suggestions from our community (might even make it into our own travel plans).