Katong also has numerous trendy cafés and has some of the most authentic Italian restaurants in Singapore. Of course, it is most famous for its 328 Katong Laksa, the go-to place for this well-known soupy noodle dish. Have a read to find out more about our favourite eateries and bars in Katong! 
Restaurants 
NineThirty by Awfully Chocolate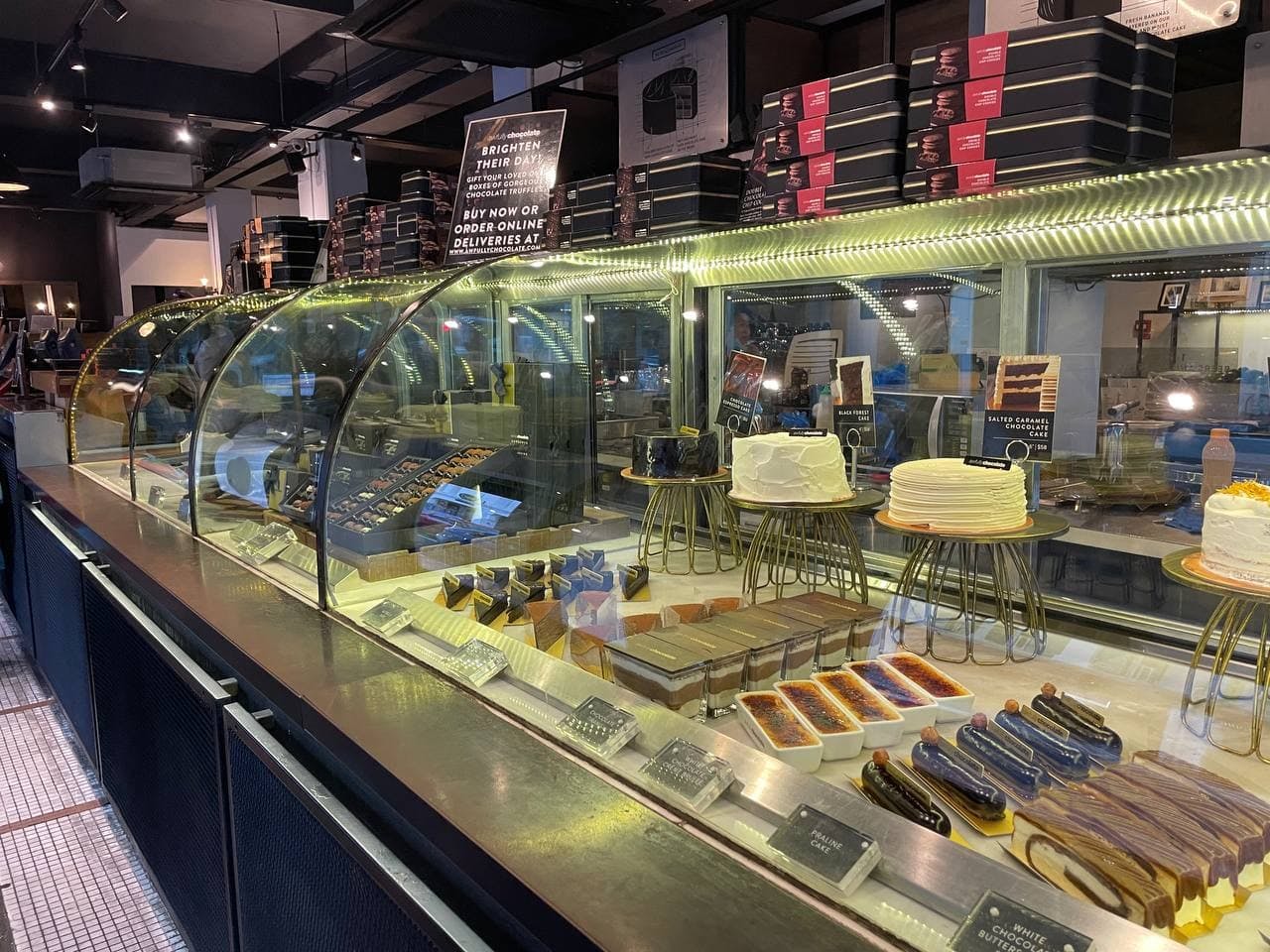 The flagship store of Awfully Chocolate, NineThirty, is located right on East Coast Road and housed in a beautiful shophouse. Unlike what the name may suggest, there is also an extensive brunch menu offering savoury treats such as Rösti, Mushroom Crepe or Pork Chops. To end your brunch on a sweet note, go back to the roots and devour their famous salted butterscotch Brownie, so delicious!
Address: 131 E Coast Rd, Singapore 428816
Opening hours: Mon-Thu 12:00pm - 10:00pm; Fri: 12:00pm - 12:00am; Sat: 09:30am - 12:00am; Sun: 09:30am - 10:00pm
Etna & Al Forno 
Craving real authentic Italian fare? Trust us, these two restaurants are approved by many Italians  in Singapore. Some of our team's personal favourites include the focaccia di Recco at Etna and the panzerotti classici at Al Forno. 
Etna address: 110 Upper E Coast Rd, Singapore 455298
Etna opening hours: 12:00pm - 2:30pm, 6pm - 10:30pm
Al Forno address: 400 E Coast Rd, Singapore 428996
Al Forno opening hours: Mon-Thu 11:30am - 2:00pm, 6:00pm - 10:00pm; Fri: 11:30am - 2:00pm, 5:30pm–10:00pm; Sat & Sun: 11:30am - 10:00pm
Baba Chews Bar and Eatery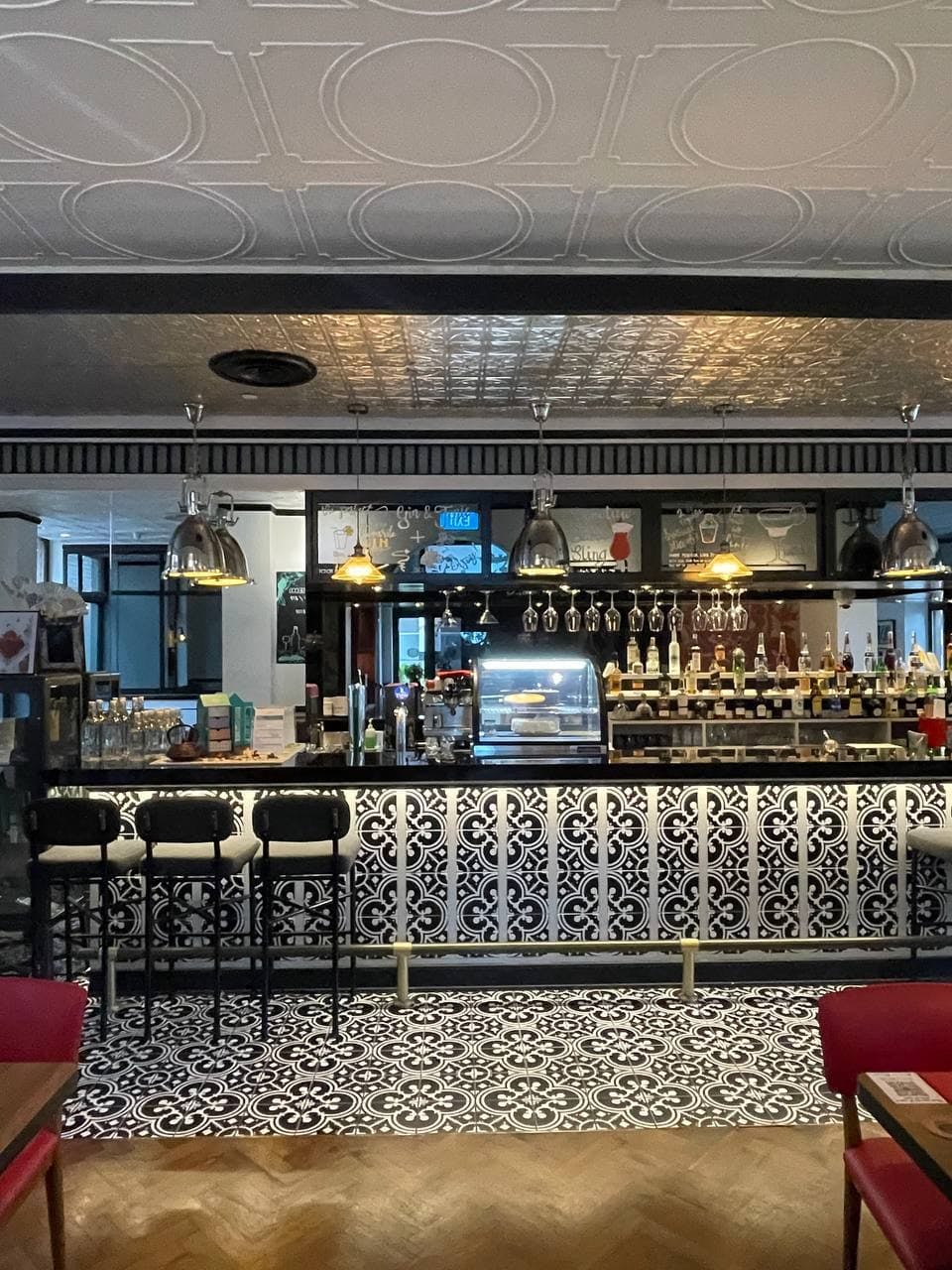 Katong prides itself on a strong Paranakan culture, so visiting a modern Peranakan restaurant is a must. Baba Chews dish up traditional plates with a modern Western touch, with our favourites including the Ayam Buah Keluak, Nasi Lemak and Chendol.
Address: 86 E Coast Rd, Katong Square, Singapore 428788
Opening hours: Mon-Thu 11:30am - 9:30pm; Fri: 11:30am - 10:00pm; Sat & Sun: 09:00am - 10:00pm
Bars
Alibabar The Hawker Bar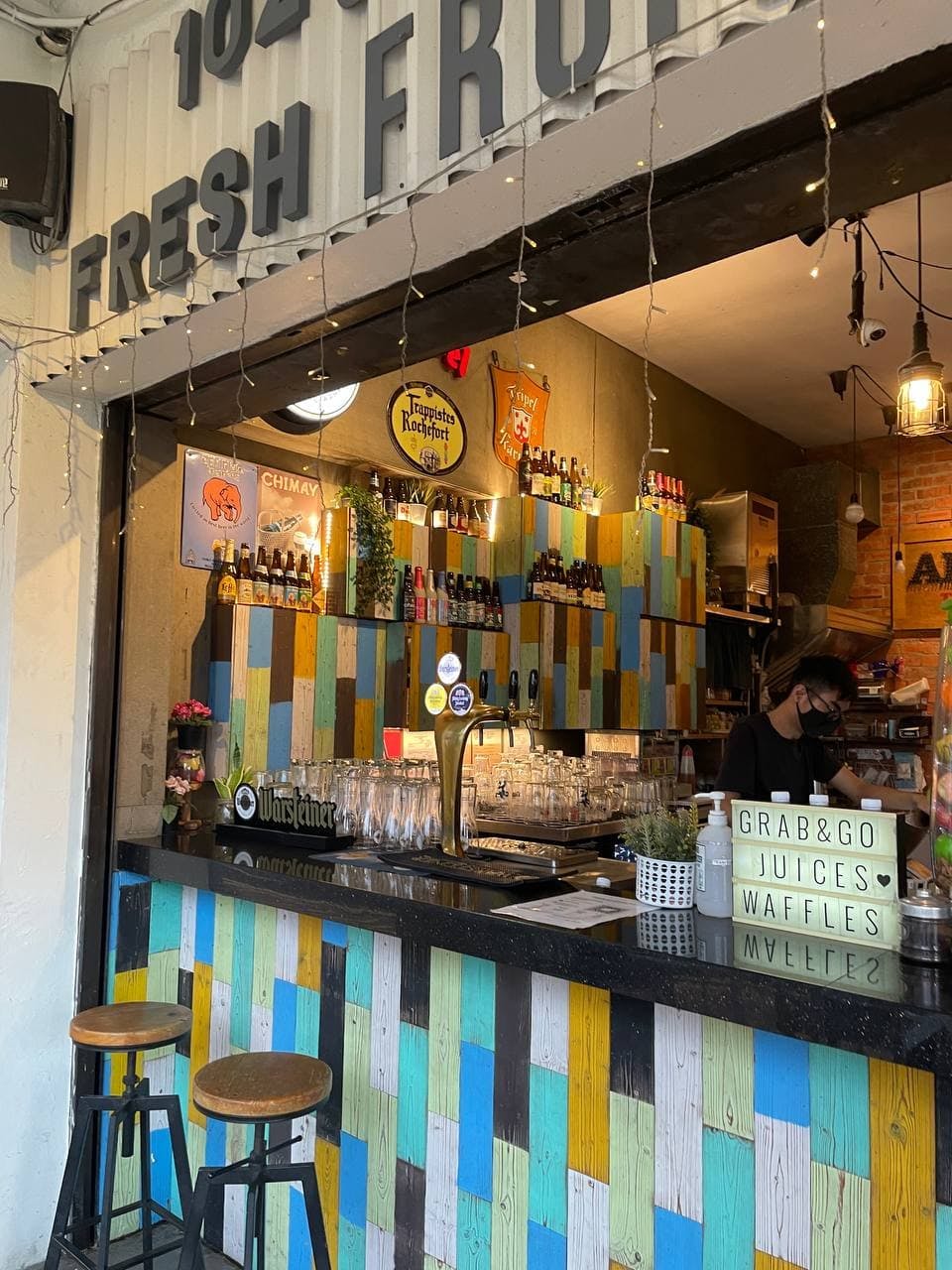 A mix of hawker stall, craft beer bar and sports bar (as you may have guessed by the name), Alibabar is a fun, diverse spot that serves unique craft beers, local delights, Western delights and even Turkish delights (such as kebabs, not confectionery sweets). Dig into a generously portioned plate of Fried Prawn Mee (for only $5) or some chilli con carne tacos, whilst cheering on your favourite football team! 
Address: 125 E Coast Rd, Singapore 428810
Opening hours: Mon-Thu 11:00am - 11:00pm; Fri: 11:00am - 11:30pm; Sat: 10:00am - 11:30pm; Sun: 10:00am - 11:00pm
Beer Basket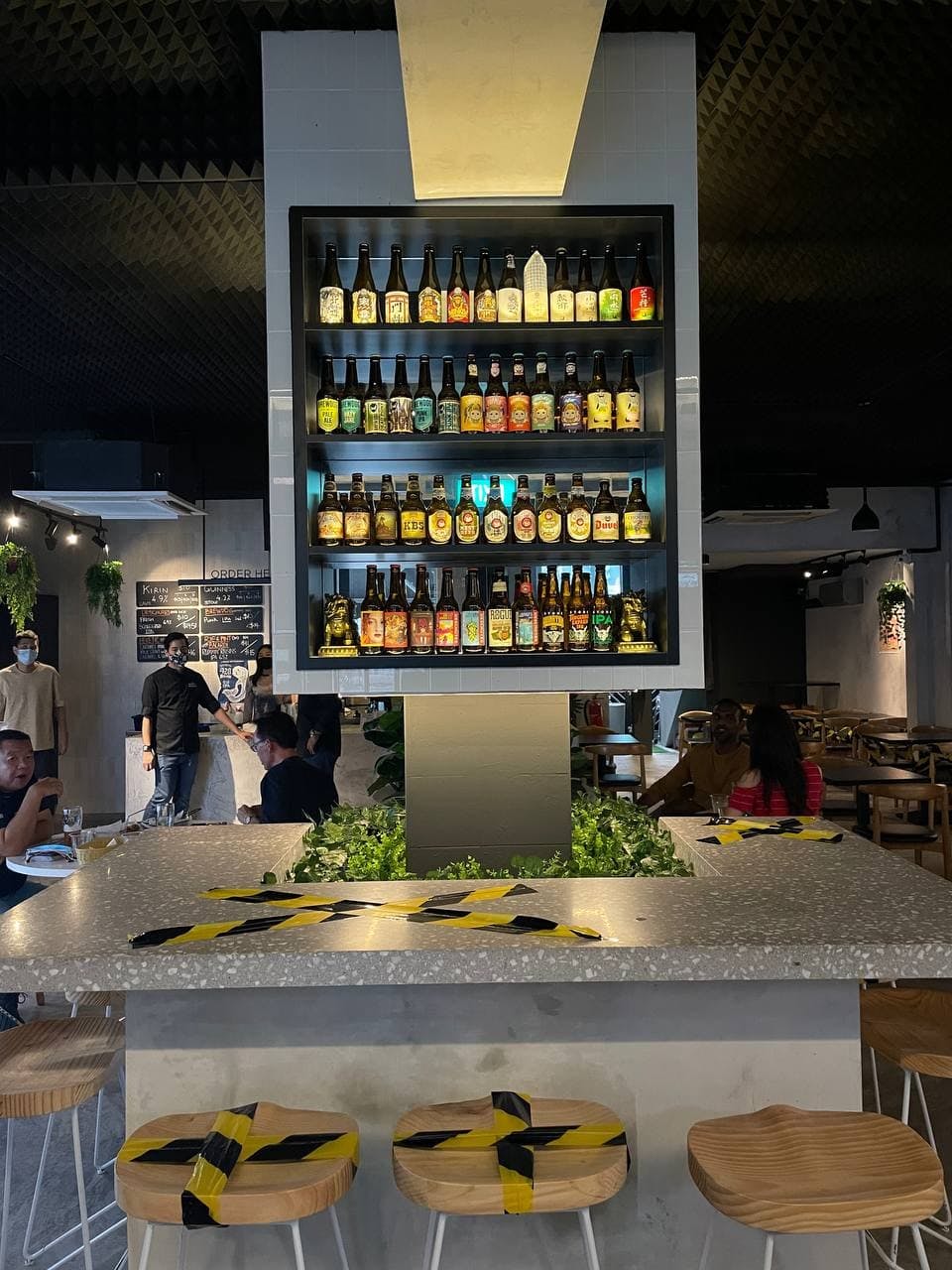 How does an all-day happy hour sound?! Although only on a Sunday and Monday, Beer Basket is the perfect place to enjoy a beer (or 2 or 3 or 4) with a side of brunch. The hip and trendy bar, that also serves food, is decked out with colourful and modern interior and a number of snazzy beers which are stored in supermarket-style refrigerators for you to handpick out of. 
Address: 57/59 E Coast Rd, Singapore 428774
Opening hours: Mon-Fri 11:00am - 10:30pm; Sat & Sun: 10:00 am - 10:30pm
Cafés
Forty Hands
This trendy café, which has its original outlet in Tiong Bahru, offers a range of tasty breakfast favourites (and more). From smashed avocado with poached eggs, to crunchy chocolate granola to Stinky Har Cheong Gai Waffle. Our personal favourites at Forty Hands include any sandwiches, but we highly recommend the falafel sandwich!
Address: 226 E Coast Rd, Singapore 428923
Opening hours: 07:30am - 6:00pm
Brawn and Brains  
The minimalist café, Brawn and Brains, specialises in coffee. It is with no surprise that their drinks menu is therefore more extensive than their food menu. Whether you go for the Single Origin Cappuccino or the House Blend Latte, you're likely to agree with us that their coffees are like no other. They also serve classic brunch and lunch dishes such as salmon on sourdough, BLT sandwiches, and some good ol' pancakes. 
Address: 218 E Coast Rd, Singapore 428916
Opening hours: Mon-Fri 08:00am - 5:30pm; Sat & Sun 08:30am - 5:30pm
Local Favourites 
328 Katong Laksa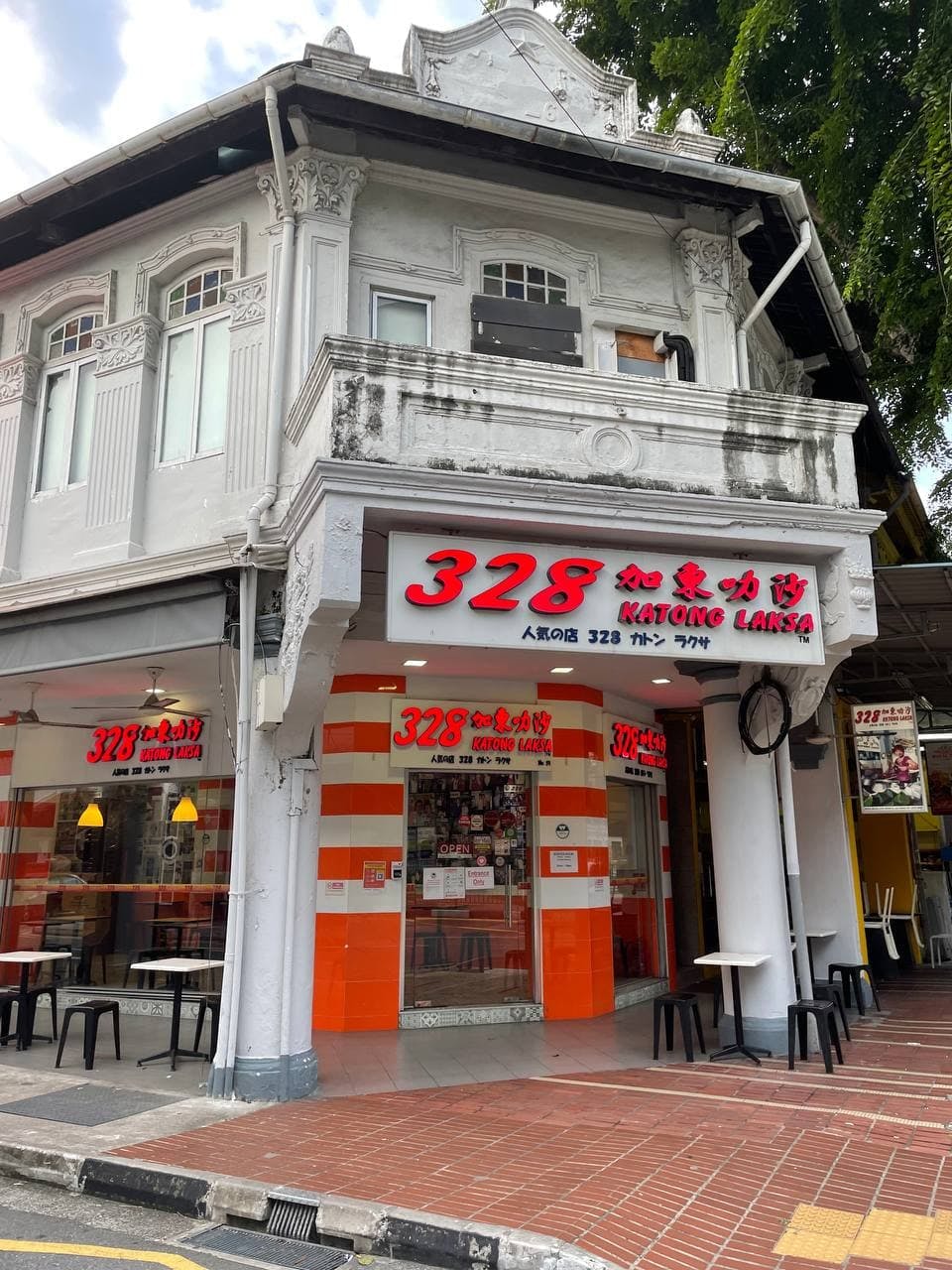 328 Katong Laksa has many outlets across Singapore, but the outlet in Katong area is arguably the most famous one after Gordon Ramsey graced the dining spot with his presence. Not only that, but the British Master Chef also lost to the 328 Katong Laksa founder, Lucy, in a cook-off challenge where 1000 Singaporeans were asked to vote for the better laksa. If this doesn't convince you to try the famous aromatic coconut based soup,I don't know what will...
Address: 51 E Coast Rd, Singapore 428770
Opening hours: 10:00am - 10:00pm
Madeleine's Original Portuguese Egg Tarts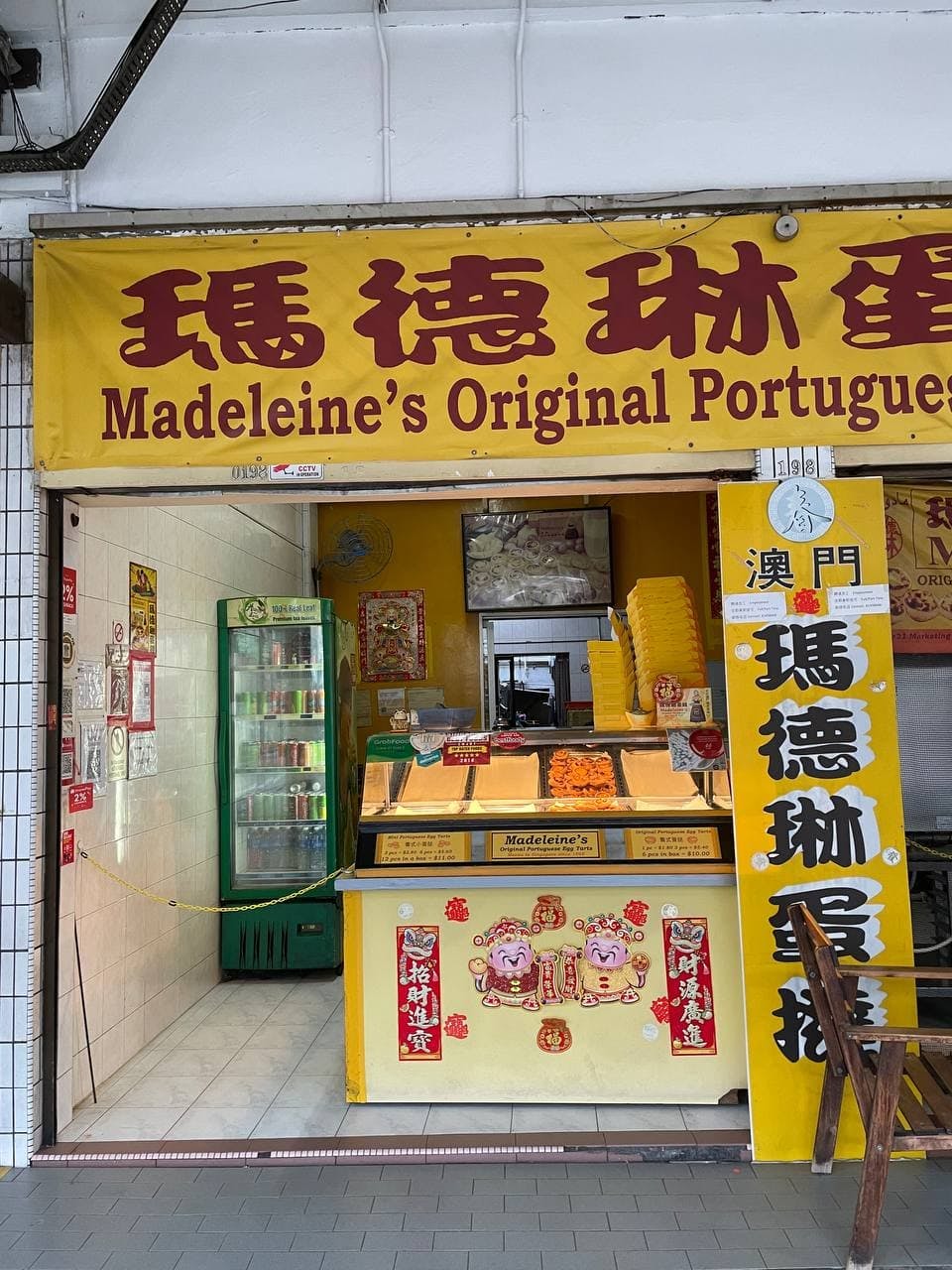 The Cantonese custard dessert, derived from the Portuguese 'Pasteis de Nata' is the perfect afternoon delight. The little egg tarts, made of flaky buttery pastry on the outside with warm custard-y deliciousness on the inside, are one of the whole team's favourites!
Address: 198 Tanjong Katong Rd, Singapore 436997
Opening hours: 8:00am - 6:15pm
Explore more
Looking for more places to eat or have drinks in Singapore? Check out some of our other favourite places in Tanjong Pagar, Tiong Bahru or in the CBD. If you are more interested in what the areas have to offer, check out the Moving In: the Singapore Expat guide here!