Why Robertson Quay and River Valley
Robertson Quay and River Valley are always at the top of the list of places where expats want to live in Singapore. Why is this neighborhood so desirable?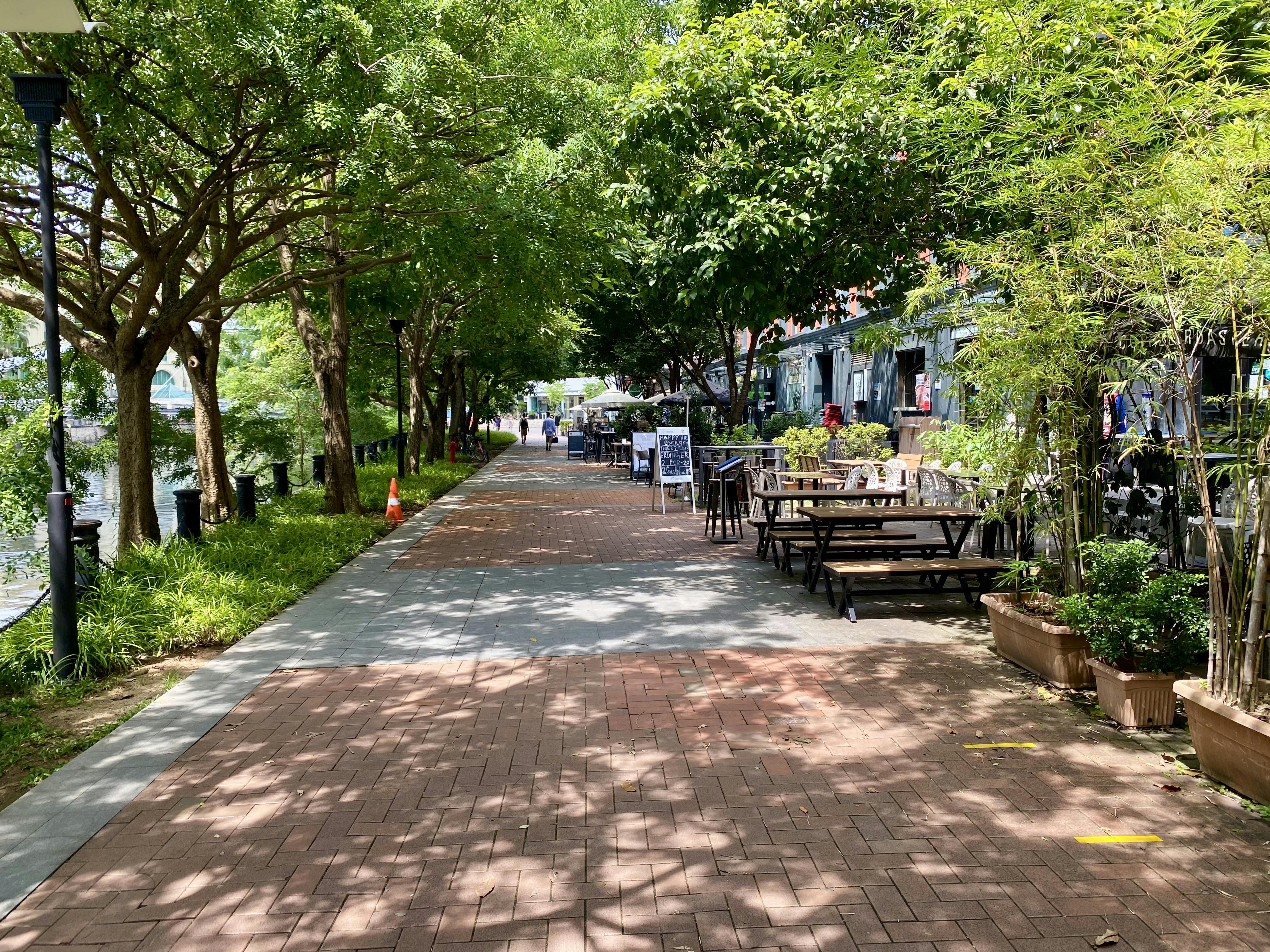 There are ten good reasons:
Cafes, restaurants, and bars for all tastes. Hundreds of them, to chill out after work, to take a break from an intense day working from home, or to enjoy some people watching on the riverside. If you do not know where to start, see this post about our  favorite places in Robertson Quay and River Valley.
It is conveniently centrally located, with easy access to the CBD, the Orchard shopping district, ...It doesn't have an MRT stop right in the middle of it(but there are stations around the area, with Somerset to the north, Fort Canning and Clarke Quay to the east, and Great World to the west). 
It is very walkable, not just on the Singapore riverfront, but also in general it's an easy and pleasant area of the city with a lot to offer in a non-densely packed manner. In terms of aesthetics, the area is not occupied by block after block of condos. Mohamed Sultan road offers many charming shops and eating places in a row, as do parts of Martin Road and River Valley Road. RiverWalk and the Great World City areas are also great walking areas.
It's more affordable than the CBD and provides better value than anywhere else. Compared to the CBD, Robertson Quay and River Valley are priced lower, have more choice, and rooms are generally more spacious. Factor in the short distance to everywhere and you can see that this area provides the best value for money in Singapore.
It's diverse. Residents in the area come from a wide variety of backgrounds. The diversity of nationalities is in turn nourished by the diversity of cuisines and options available.
There are many options in terms of types of accommodations, from modern condos, older and spacious condos, shophouses in the Mohamed Sultan Road area, and even HDBs just across the Singapore river. 
There are modern condos with great pools, gym and other amenities, giving you a feeling of living full time in a resort. Some examples of such condos are The Morningside (with its stand-alone sport complex with basketball court, tennis courts, squash court, gym and swimming pool), The Regalia, Oleanas Residences and UE Square Residences.
Great to entertain the kids (of your friends). If you have friends with children, inviting them to this neighborhood for a lunch or an afternoon will be a big hit. Children can play, scooter, or bike along the river, and there are various centers offering creative play, crafts, dance and sports classes, as well as some great indoor playgrounds.
Nature is a stone's throw away. Fort Canning Park is a few minutes away from the river and is great for a stroll, a run, a play of frisbee, or a picnic. The park also offers live entertainment such as concerts. 
Finally, the Singapore river it's great for keeping up with your 10,000 steps daily goal. You can jog or bike all the way to the end of the river, to Marina Bay, continue to the Barrage, and even go across and connect to the East Coast Park (if you are training for a Marathon, that is…)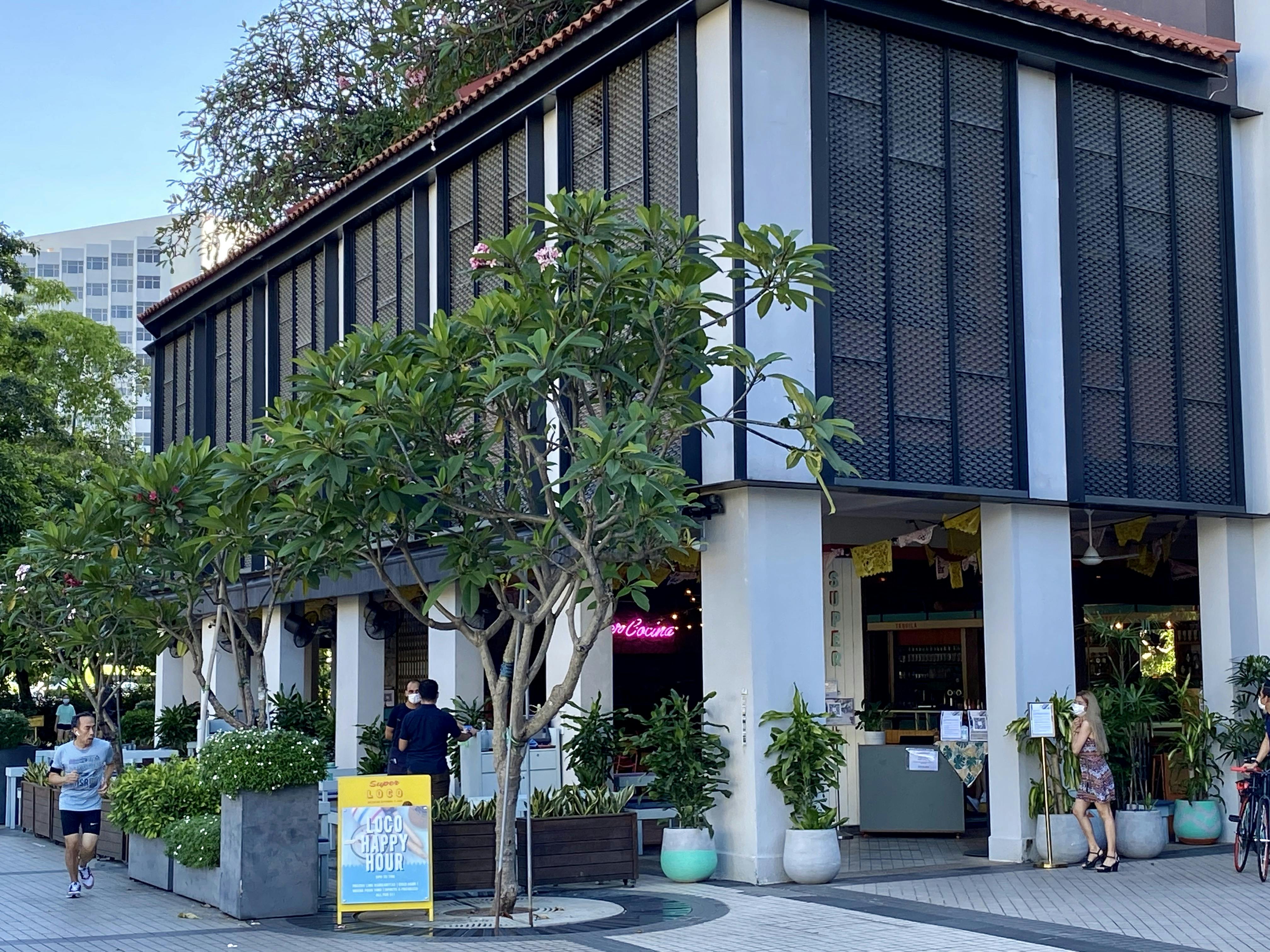 Our rooms in Robertson Quay and River Valley
It's been almost a year since we launched our first home in Robertson Quay Casa Mia The Inspira. Now we offer a variety of 3-, 4-, and 5-bedroom coliving apartments across the neighbourhood, with over 100 rooms across 20 locations, for all tastes and budgets (starting from $1,150/month and all the way up to $2,700/month). Yep, more locations than any other coliving company in Singapore.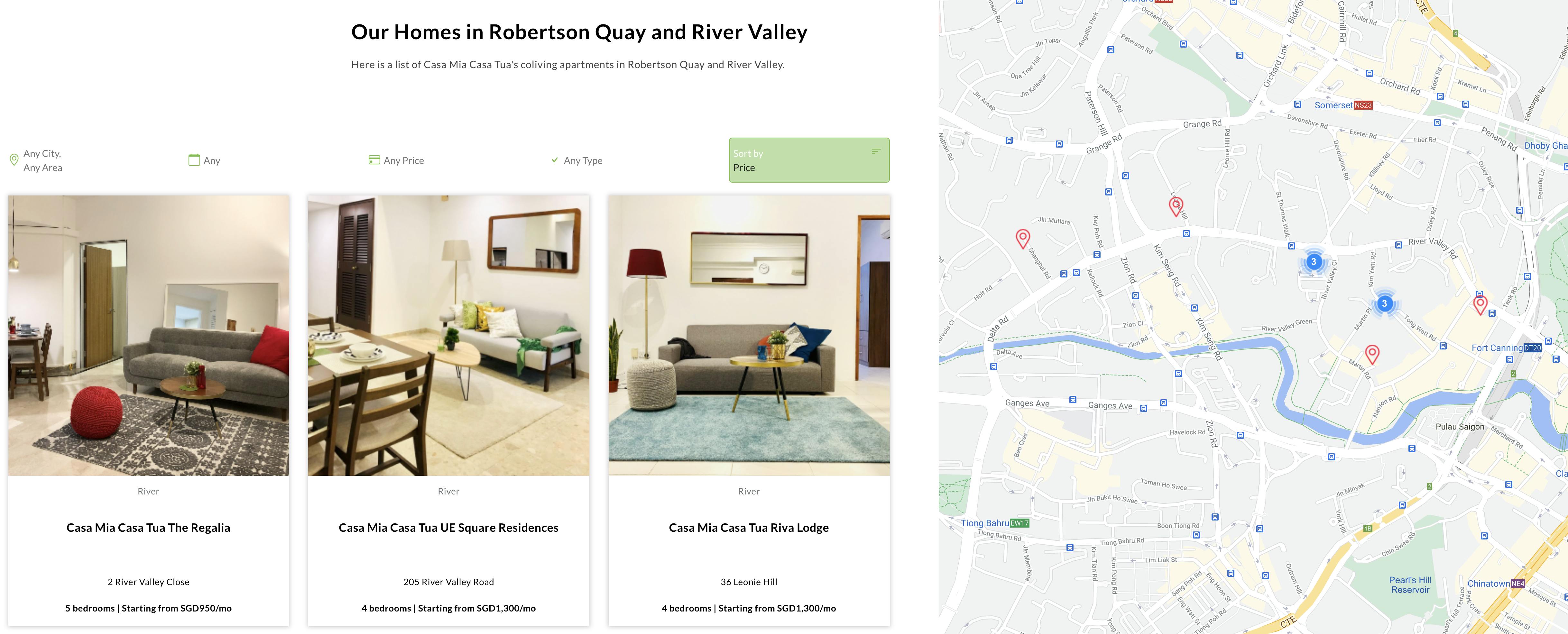 Here are Casa Mia Colivings' twenty locations in Robertson Quay and River Valley:
Interested in some of our other locations? Check out "Your room in a coliving apartment in Orchard" here or Casa Mia's complete guide to coliving in Singapore.