1. Staying connected 
Around Orchard there are 3 MRT stations; Orchard (Red/Brown line), Somerset (Red line) and Dhouby Ghaut (Red/Yellow/Purple line). The proximity of these MRT stations is a godsend and quite rare for Singapore. Having these options is extremely useful during rush hour, during which taking the bus or Grab may not be very efficient.
2. Diverse activities
Orchard also offers a diverse number of activities ranging from shopping, eating out, bar hopping, going to the cinema, indoor rock climbing, evening strolls through Emerald Hill… the list goes on. Of course the term 'shopping' and Orchard Road go hand in hand, but there are so many different activities 
For the shopaholics: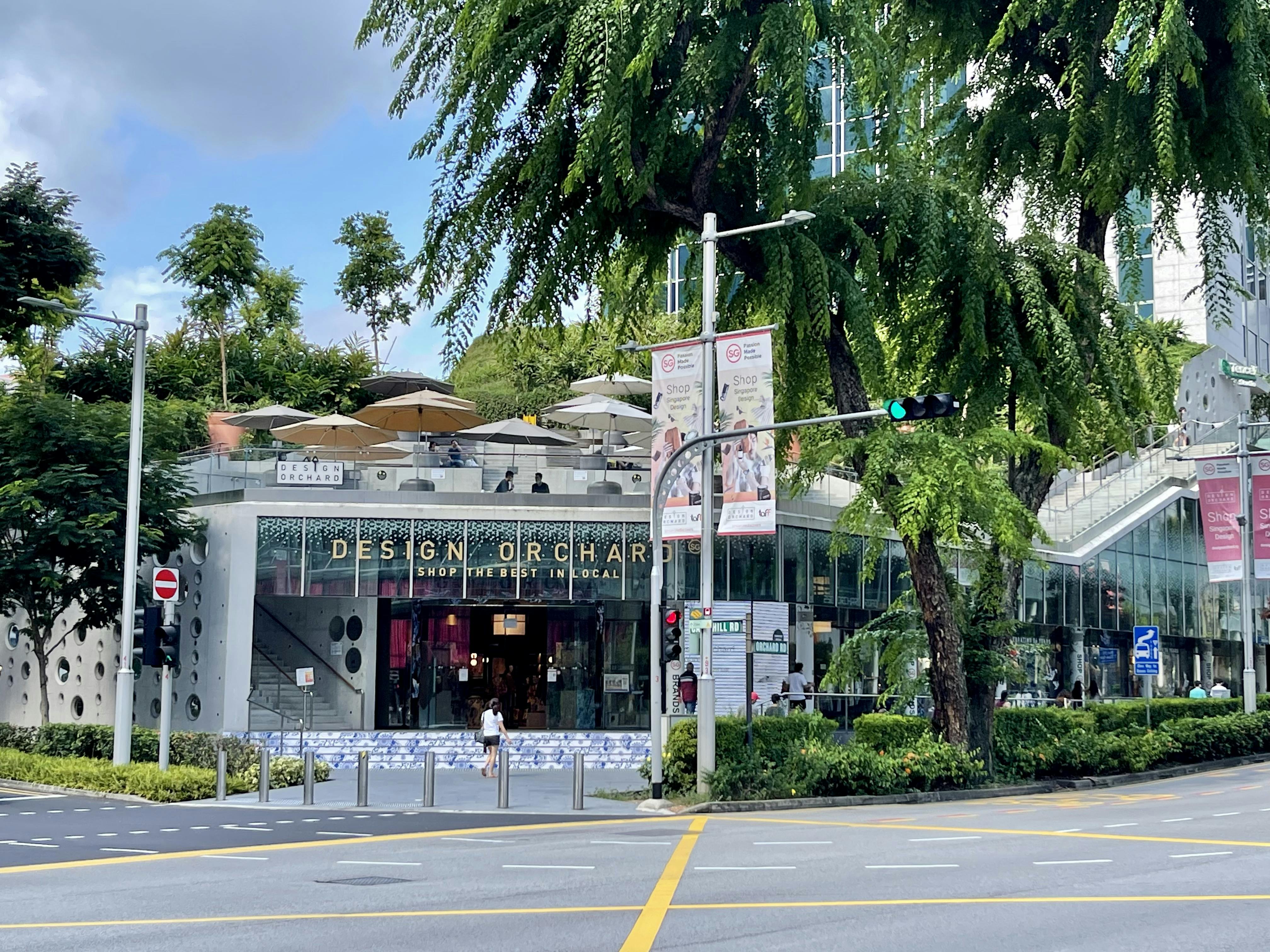 Although it may be obvious, shopping has to be listed as one of the benefits of living in the Orchard area. Whether you are wanting to buy a Rolex , the latest designer handbag or just in need of the basics (don't worry, there are also normal stores like Zara or H&M) the 20+ shopping malls in Orchard should do the job. 
For the foodies: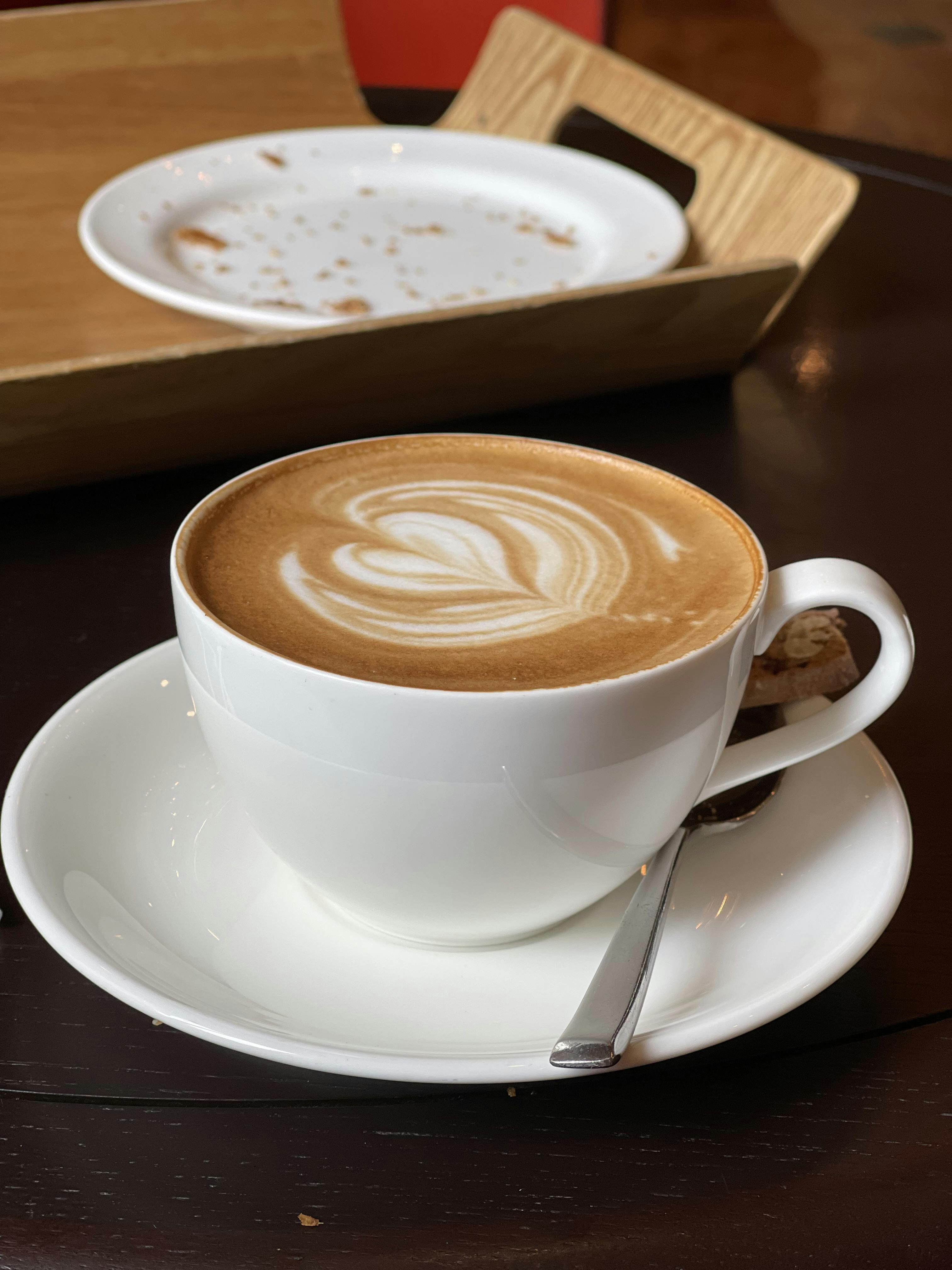 There are mannyyy options here. Of course all the big chains will have food outlets here (Five Guys, Pizza Express, Shake Shack,  Din Tai Fung, Privé) but there are also independent eateries around, with most of the malls having buzzing food courts located in the basement. We've also written about our favourite restaurants and bars in the area, so check them out here. 
For the  nature lovers:
If you didn't know this already, Singapore is also known as the Garden City due to its abundant greenery.  So although Orchard is a central, busy shopping street you will still find a lot of greenery nearby.  For example, Fort Canning park, where (in  pre COVID-19 times) many festivals such as "Garden Beats" were held, is only a 10 minute walk away. It is also an ideal spot for an afternoon picnic or light morning jog. Another place to visit is the Istana,  which is home to the President of Singapore. On 5 days in the year the grounds  are open to the public and will cost only $2 (free for Singaporeans or PR). Lastly, the Botanic Gardens are only a short MRT or bus ride away. The country's oldest garden is also the first UNESCO heritage site of Singapore and has over 60,000 plants and is a perfect weekend activity. 
For the night owls: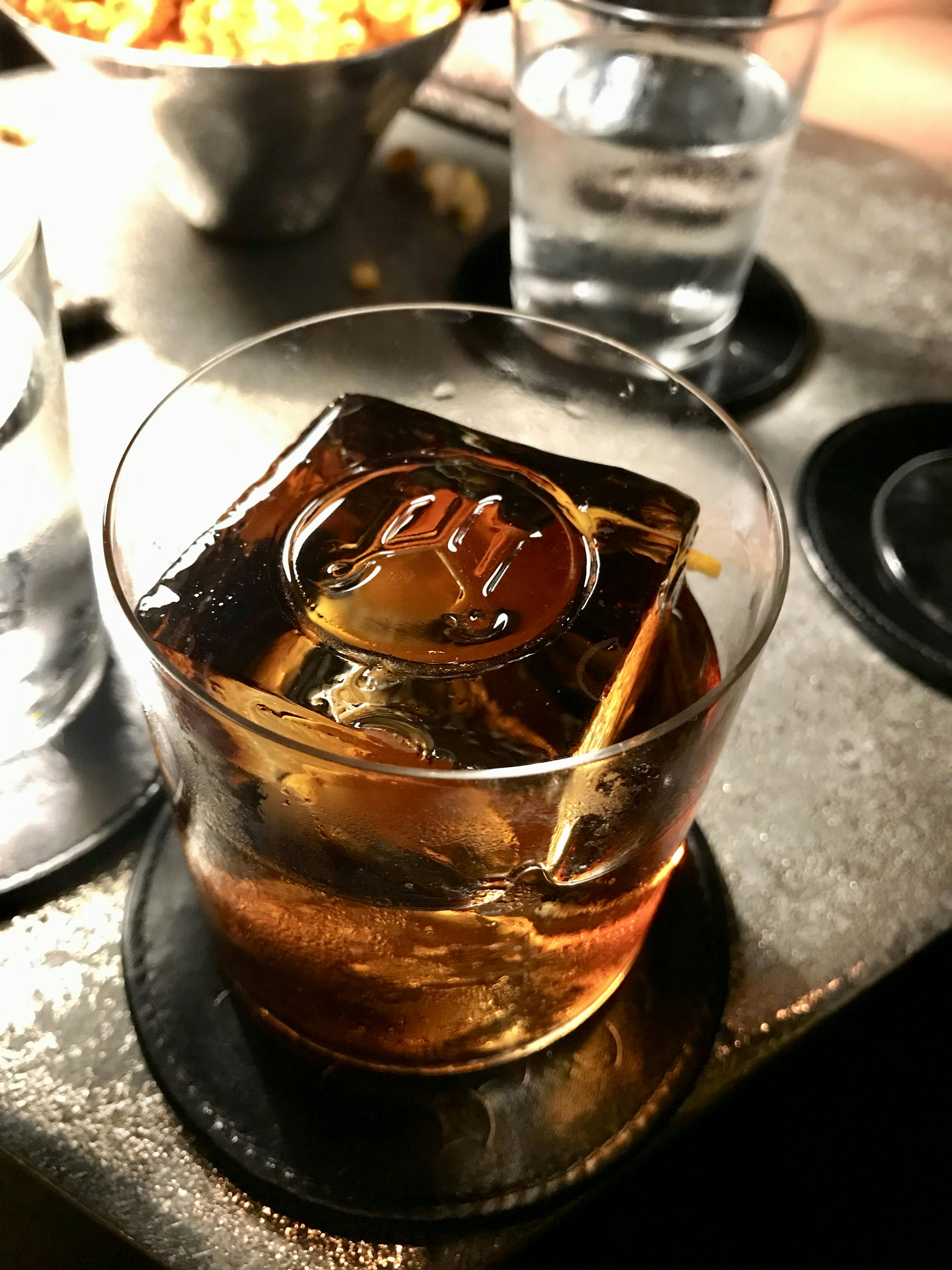 Orchard also has a number of good entertainment spots. There are a few trendy clubs and snazzy bars around. Check out Emerald Hill if you are looking for a cozy drinks spot, otherwise if you're feeling more boujee, make sure to have a drink in the sophisticated Manhattan bar (voted one of Asia's best bars) located in the Regent Hotel. 
3. Good value for money 
When it comes to rental prices, you may by now know that some areas in Singapore are more expensive to live in than others. However, Orchard is one of the areas that provides great value for money. It is extremely central yet does not have the rental tag of a CBD apartment. Many of the accommodations have modern amenities and with the conveniently located transportation facilities, this area is worth every penny. 
4. Spacious homes 
The spaciousness that comes with living in Orchard is a somewhat rare gem. Because the homes here have a little more 'vintage charm' (are a little older than the modern homes you may find in the CBD) the layout of the apartments allow for large common rooms, perfect for a coliving situation! Have a look at one of our homes 'Elizabeth Heights' to get a feel of what we're talking about!
Our rooms in Orchard
We offer a mix of 4-, and 5-bedroom apartments, offering over 15 rooms in 6 different locations across Orchard. There is something here for everyone, from the Piccola rooms going for $1,300/month to the Master bedroom with ensuite for $2,700/month.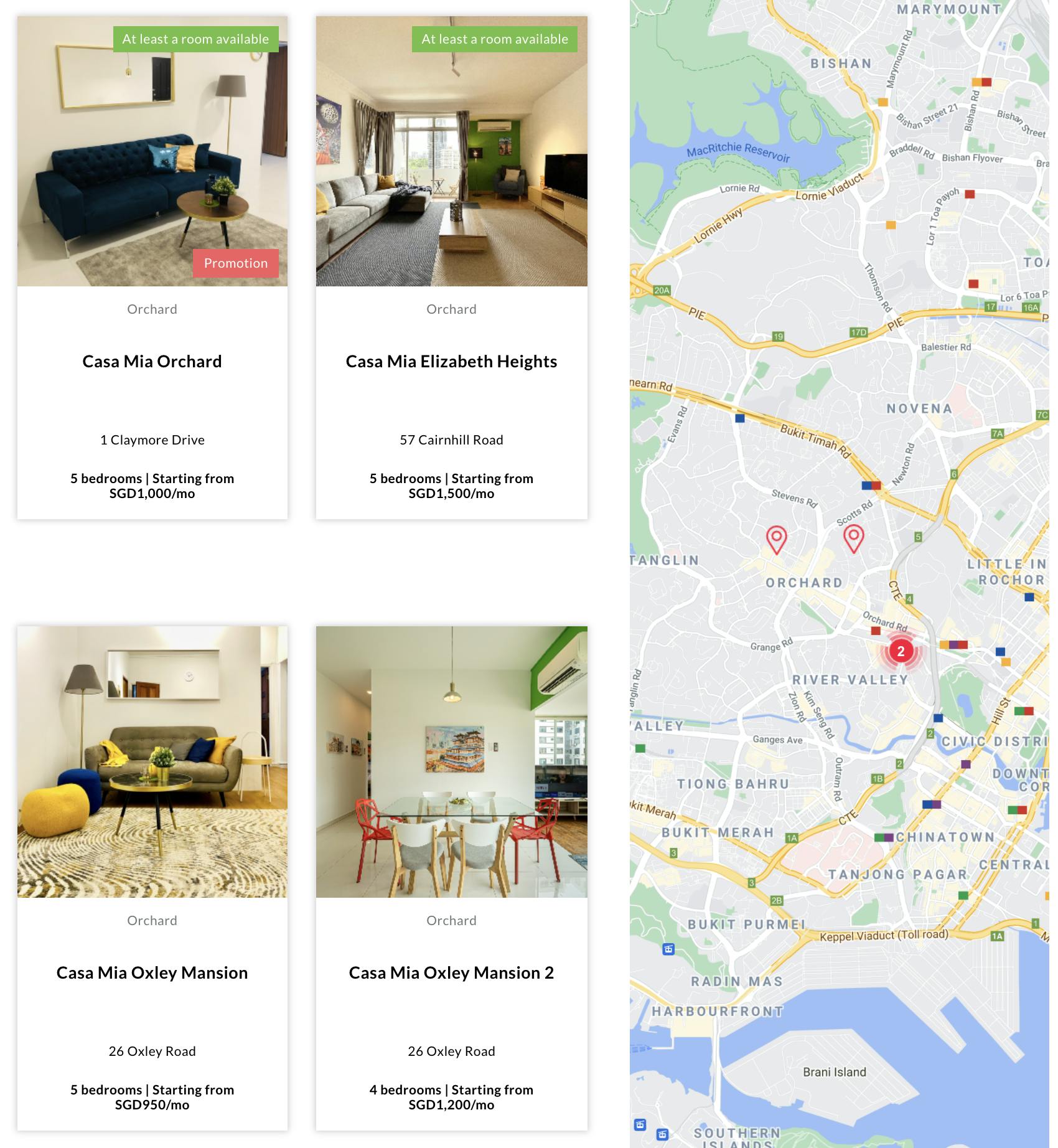 Here are the eight Casa Mia Coliving locations in Orchard:
Interested in some of our other locations? Check out "Your room in a coliving apartment in Robertson Quay and River Valley" here or Casa Mia's complete guide to coliving in Singapore.