As the name suggests, we send out a survey to all of our members, new and old, twice a year, in February and August. We value our member's opinions, recommendations, and general feedback about their living experience with Casa Mia tremendously. Over the past two years, these surveys have been an integral tool to help us improve or change any aspects important to our members. (Check out our latest semi-annual survey here!)
We listened to our members and improved our events!
Last year's semi-annual survey, highlighted that our members were keen to have more events in place to meet more members in the community. Last year there were many online events and we saw some fatigue amongst our members (we don't blame them). One of the comments we had received was "as COVID eases, we hope to have more 'in-person' events". So we stepped it up and we did exactly that. And… our members are loving our events! Across our community, the satisfaction level for our community events is at an average of 4.6/5, with a lot of our members specifically mentioning their happiness with the number of monthly events that are organised. 
Here is what we have been doing:
First Friday
We held our 'First Friday' events on a monthly basis, always hosting them at different trendy bars and restaurants. FOC Sentosa, Dragon Chamber, Levant, just to name a few. If there are special occasions such as Lunar New Year or International Wildlife Day we will do something a little more extravagant. This year we went to the 'Night Safari' with a big group of members. 
Meet The Neighbours
We also introduced a new recurring event 'Meet The Neighbours'. During these events, we organise for two homes close by to have a little get-together. Casa Mia will bring over some prosecco and a charcuterie board (courtesy of our partner The Providore). This event has been extremely successful in bringing together people in the community, on a more personal level. We are pretty sure the last home that joined for this event had a little gathering of their own a few days ago, always great to see! 
Other Monthly Activities 
Lastly, we have started to plan monthly sporting activities. We want to make sure to have events in place that suit everyone. We have gone on a few hikes to Bukit Timah and Henderson Waves and recently partnered with City Scoot to plan a group biking event this weekend!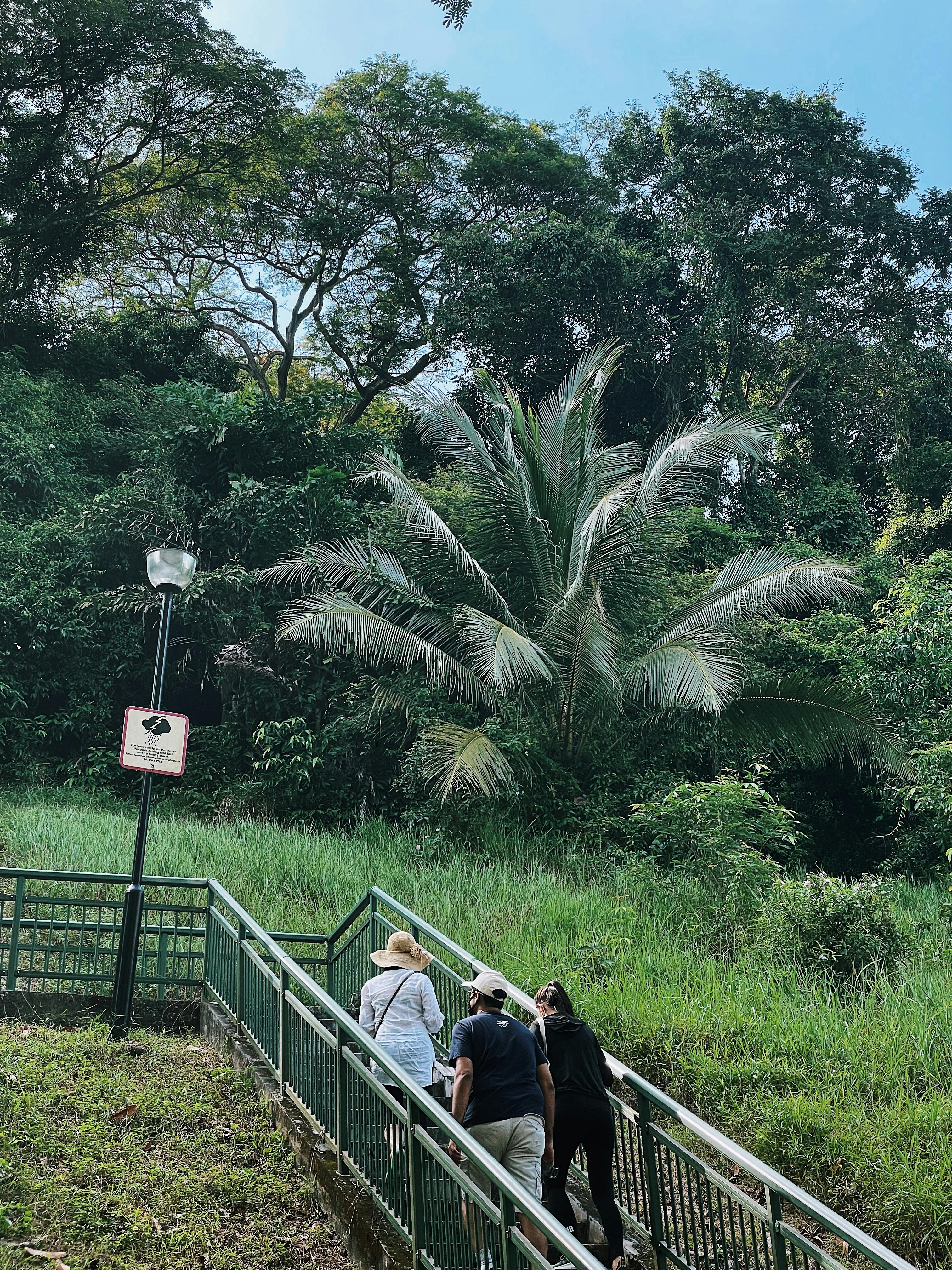 Move-ins have been "professional" and with "ease" 
Another aspect that our members rated highly was our viewings and move-ins. Our sales team has been very busy over the last few months with multiple viewings, as have our Community Managers with move-ins. Move-ins are the first impression that we make on our new members so it's important that we get these right. When moving-in, the new member will be greeted by our Community Manager who will walk them through the home, give a basic home orientation and address any other questions they may have. They will also have a 'Welcome Bag' with everything they need to make their start of stay comfortable (including a bottle of prosecco amongst other things).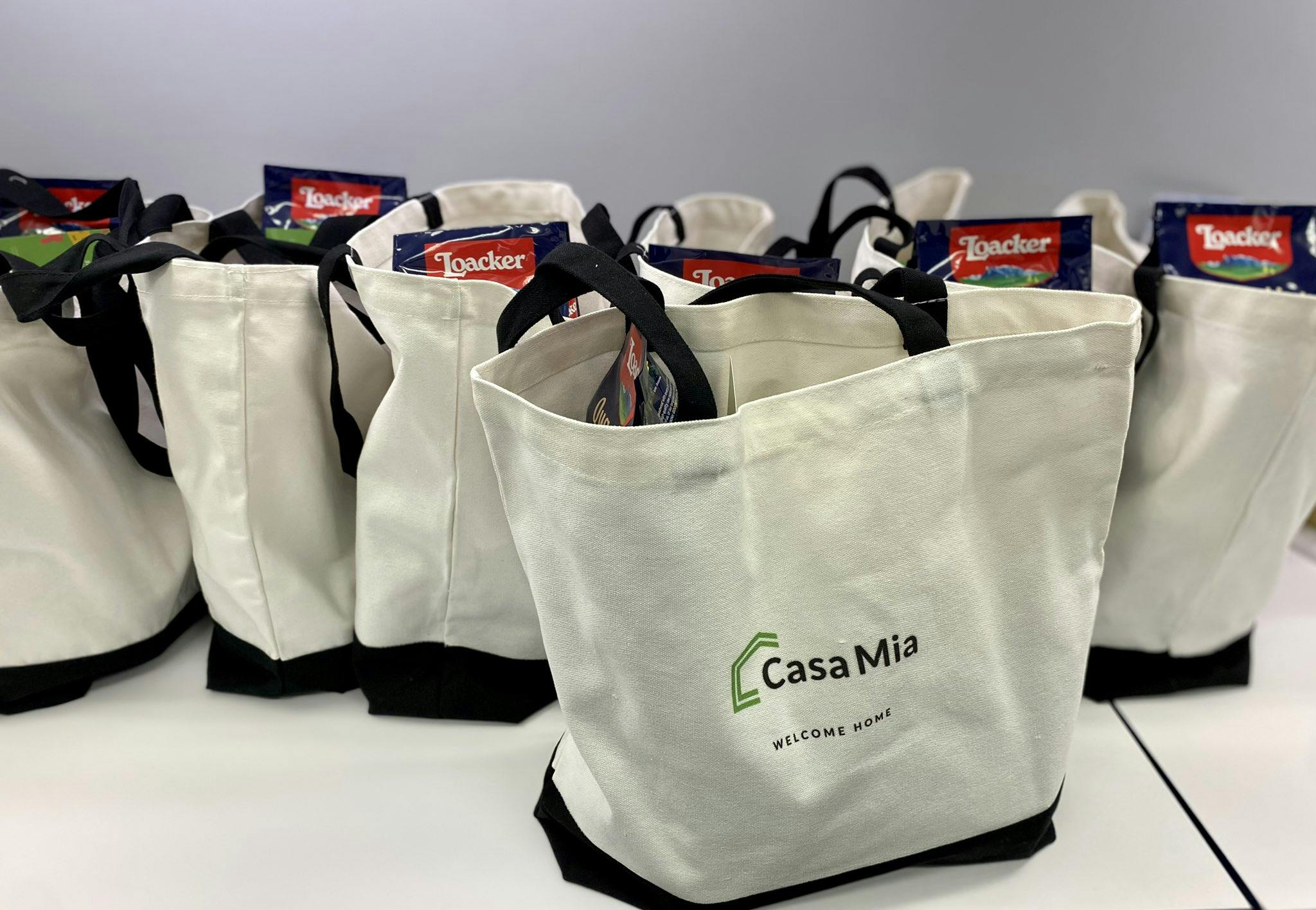 Across our community, the satisfaction level of viewings and move-in was at 4.5/5, with a number of members mentioning the "professionalism" and "ease" during their move-ins. 
Partnerships, partnerships, partnerships 
A few of our members had noted that they would like to see more partnerships between Casa Mia Coliving and other vendors such as F&B outlets or sport-related companies. This is something we have been working on over the past months and are happy to announce that we have a new page dedicated to this. Check it out here!
Future - Striving for consistency 
Claudia, our new Community Manager, will help us to create a consistently smooth, convenient and professional coliving experience for our members. Her role is to assist all members with any issues that they are experiencing and to solve them as quickly as possible. Consistency is key for our members so we hope to see this reflected in the next semiannual survey in August. 
Other General Feedback
Overall, 77% of our members would recommend Casa Mia Coliving to their friends and family. :) 
We also asked our members for any other general feedback and suggestions that have either helped make their stay great or how it could be even better, here are some of the comments:
"I think the cleanliness is well maintained. Good interior design of the rooms. Reasonable prices. Great events and communication between the team and members."
"Efficient, nice team, lot of events."
"Dealing with a company is so much more responsive and predictable than individual agents."
"Service is great, properties are done up well and the move-in process from contract to settling in is very professional and smooth."
"Overall experience has been brilliant so far. I would and do highly recommend to anyone I meet.'
"It's a wonderful place to be in and the concerns are being handled properly and professionally. Not to mention the activities organized monthly."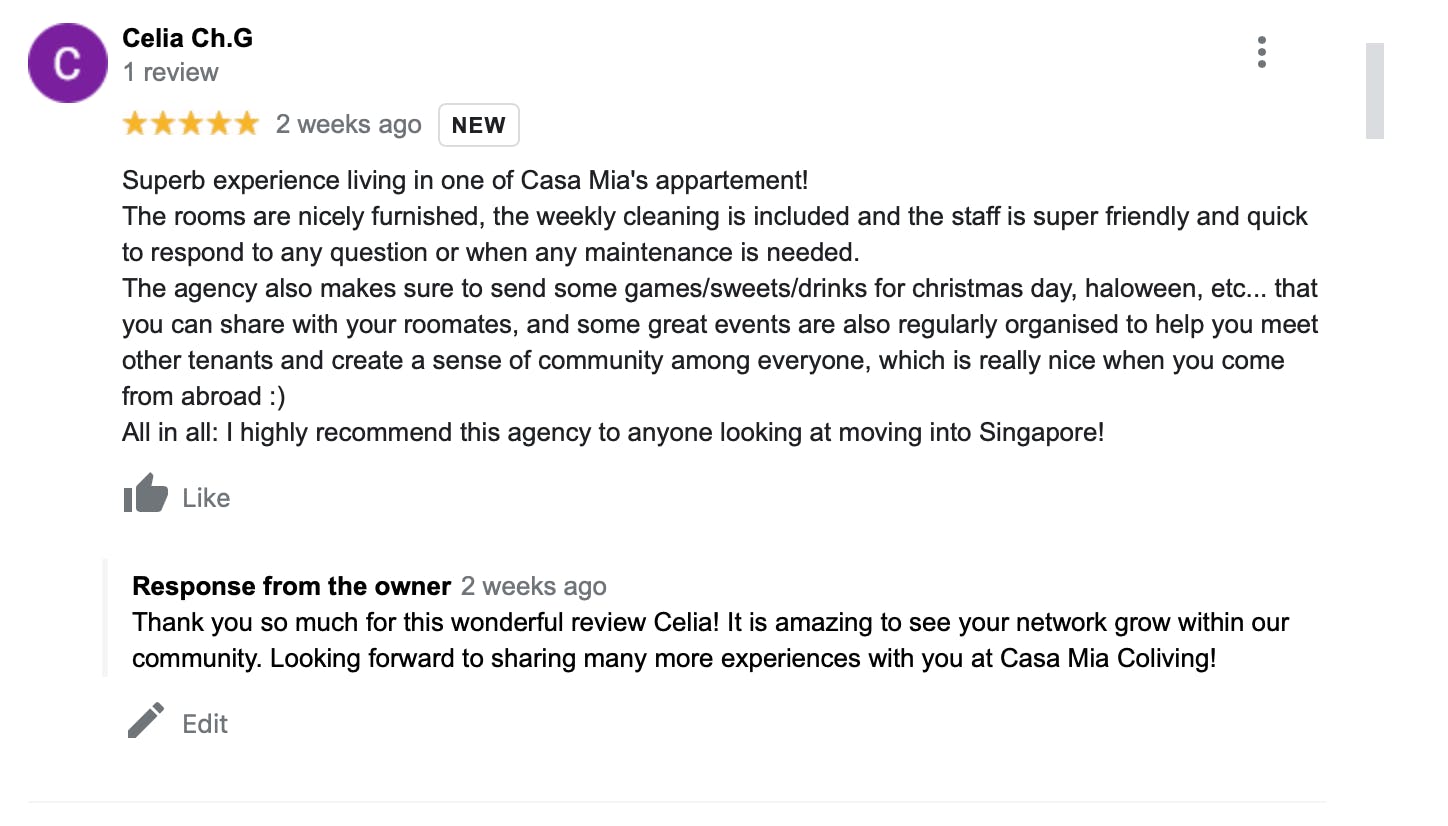 Keen to read some more reviews by our members? Check them out on Google.
Interested to see the August 2022 version of this? How Happy Are Our Coliving Members? (Semi-Annual Survey - August 2022)
If you are interested in learning more about Casa Mia Coliving and how we make it easy for young professionals to move to a new city, check out our blog here!