1. Close to the action, far from the noise 
One of the benefits of living in the Newton-Novena area is the proximity to popular areas such as Orchard, Little India or Kampong Glam. Even though you are close to the hustle and bustle, the atmosphere here is a lot more calm. For those who enjoy a little more peace over the weekends, this is the perfect residential area to live in a more relaxed style
2. Good number of shopping malls 
Novena has an amazing number of malls around Thompson Road. In the four main malls you can find everything ranging from bagel shops to bookstores and rock climbing. We are 100% certain that you will find whatever you are looking for in one of the many malls around.
3. Lower rental price tag compared to CBD and Orchard
Because Newton-Novena is a little further away (only a short distance) from the city center you can expect lower rental prices compared to the CBD or Orchard. Although the area is not completely suburbs, the city fringe will be roughly $300/month cheaper than apartments in the CBD.
4. Close to the popular 'Newton Food Centre' (featured in Crazy Rich Asians)
If you are going to Singapore and haven't watched Crazy Rich Asians... you should. Not for the plot, but the movie will show you what you can expect from (some parts of) Singapore itself. It will also show you the famous Newton Food Centre. In one of the first scenes filmed in Singapore, Newton Food Centre is one of the locations shown. In the scene loads of different dishes are devoured, have a look here at what was ordered! We have also included Newton Food Centre in one of our blog posts; you can read more about 'Our Favorites in Newton-Novena' here. There are also various other food stalls that can be found, such as those along Balestier Road or in Whampoa. 
5. Close to Botanic Gardens and MacRitchie Trail 
If you are a nature lover or in the mood for an early morning hike, living in Newton or Novena is beneficial. A quick 10 minute train ride will get you from Newton MRT stop to Botanic Garden MRT stop and a 10 minute cab drive from Novena to MacRitchie trail. 
6. Good healthcare access right in the neighborhood
For any healthcare needsNovena has a number of well-respected hospitals and clinics nearby. One of Singapore's largest hospitals, Tan Tock Seng Hospital, is located here, which is powered by over 8000 staff members.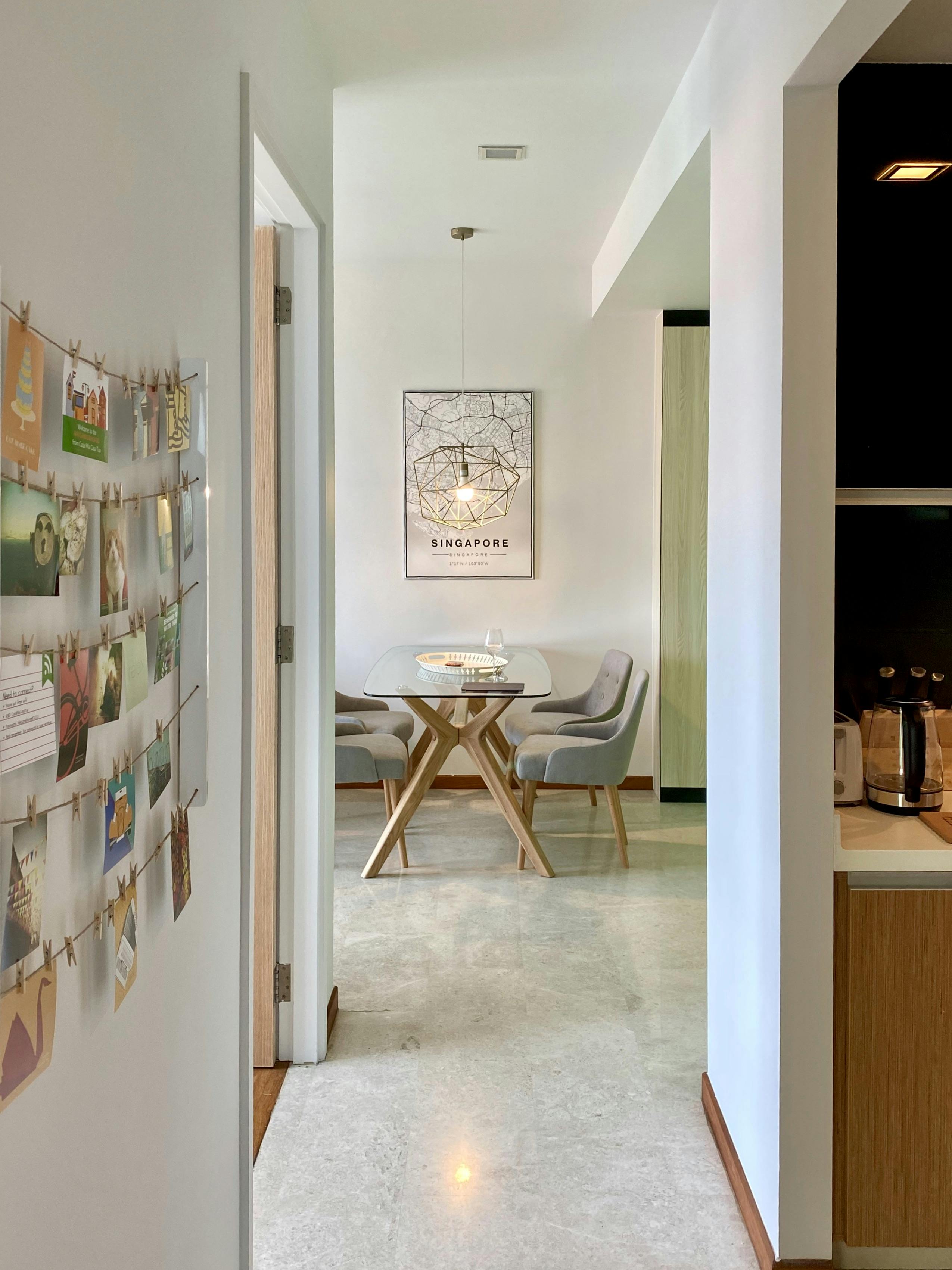 Coliving rooms in Newton-Novena
A goal of Casa Mia Coliving has been to expand across central locations in Singapore. So far, we have been focusing around River Valley, Orchard and Tiong Bahru. And now, this area,Newton-Novena, is next up on our list! We will have one more apartment lined up to launch in October, so be sure to check our website regularly!
At the moment Casa Mia offers eight coliving apartment in Newton ranging from starting prices of $1,150/month to $2,700/month.
Here are our Casa Mia Coliving locations in Newton-Novena:
Interested in some of our other locations? Check out "Your room in a coliving apartment in Tiong Bahru" here or "Your room in a coliving apartment in Orchard" here!
Otherwise, how about reading about coliving rooms and how they aren't just "rooms for rent", but come with a number of perks and advantages! Click here to read more.